Disney Agrees To Settle Scarlett Johansson's Eye-Popping Lawsuit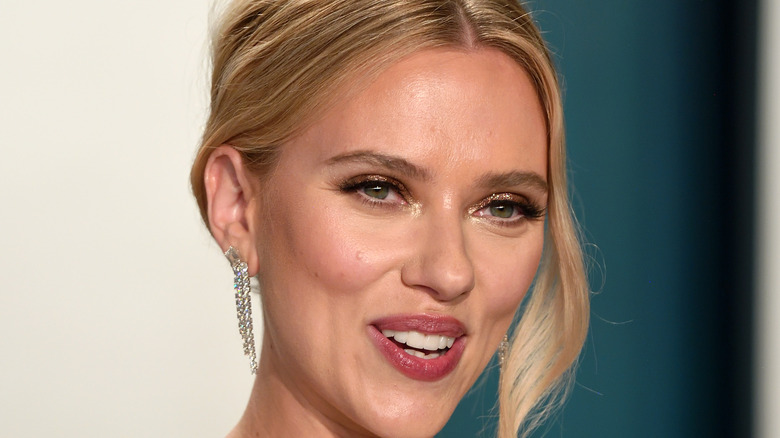 Karwai Tang/Getty Images
When "Black Widow" initially premiered, MCU fans were probably expecting a long-awaited solo adventure from one of the key members of "The Avengers." It seemed like a long wait for "Black Widow" fans for the titular character to finally get the spotlight. However, no one expected that the movie would lead to a huge lawsuit between its lead star and the studio behind it. But that's what happened on July 29, 2021, when Scarlett Johansson filed a lawsuit against Disney.
Specifically, Johansson's legal attack on the big House of Mouse had to do with what she felt was the loss of owed income because of the less than stellar box office performance of "Black Widow." The suit alleged that the film didn't perform too well because of its simultaneous streaming release on Disney+. The company fired back, claiming that they weren't going against the terms of Johansson's contract and that she and her team were already paid $20 million for the film. Despite some back and forth between Johansson and Disney, it seems that they've made peace and agreed on a settlement.
It looks like Scarlett and Disney will continue to work together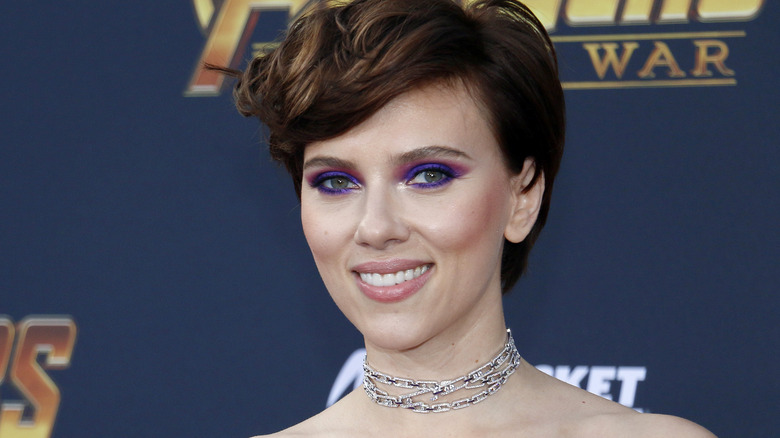 Tinseltown/Shutterstock
Despite the apparent rift between Johansson and Disney regarding the actress' lawsuit, it appears that the two have managed to come to an agreement. According to The Hollywood Reporter, a settlement has been reached regarding Johansson's lawsuit on what she felt was owed from "Black Widow." There's no official word on how much Disney has agreed to pay Johansson, but both parties appear to have made nice and are ready to continue working together on other upcoming projects.
"I am happy to have resolved our differences with Disney," Johansson said in a statement to The Hollywood Reporter. "I'm incredibly proud of the work we've done together over the years and have greatly enjoyed my creative relationship with the team. I look forward to continuing our collaboration in years to come."
Johansson's lawsuit might have caused significant ripples throughout Hollywood, especially as studios like Disney and Warner Media went against traditional means of strictly premiering films in theaters by adding options to stream online at home. The move brought major questions on how this form of film distribution could affect profit compensation for actors. Johansson's lawsuit could have also potentially cost Marvel Studios other major talents like the Russo Brothers. Negotiations between Disney and the directors on doing another MCU project stalled because of the Johansson lawsuit.