The Real Reason Scarlett Johansson Is Suing Disney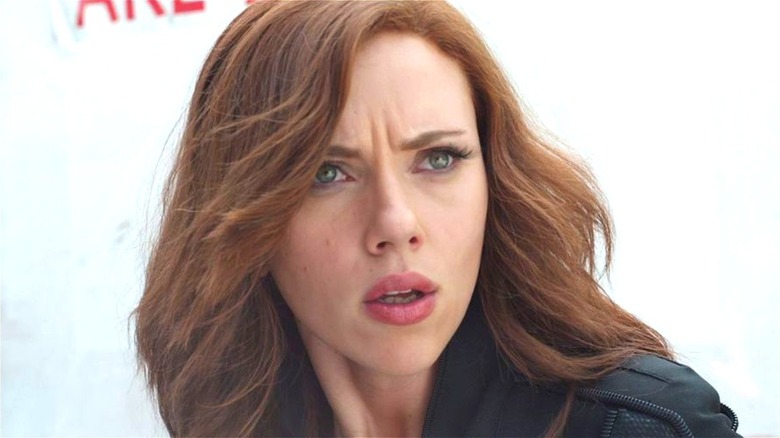 Disney/Marvel Studios
For a full decade, Scarlett Johansson was among the most visible stars of the Marvel Cinematic Universe. The arrival of the Black Widow during 'Iron Man 2" marked one of Marvel's earliest earnest swings at extended big screen worldbuilding, and her presence in more than half a dozen further MCU entries made her synonymous with the biggest film franchise of a generation.
So it goes without saying that it came as a shock when, on July 29, 2021, Johansson filed a lawsuit against her former employers at Disney. The complaint, filed in Los Angeles Superior Court, sees one of the highest-grossing movie stars of all time going head-to-head with the world's biggest movie studio. Per statements from the actress's attorneys, the case could be the tip of the iceberg for future legal action — "This will surely not be the last case where Hollywood talent stands up to Disney and makes it clear that, whatever the company may pretend, it has a legal obligation to honor its contracts," her lawyers said in a statement reported on by the Wall Street Journal.
So what caused Johansson to go gunning for the House of Mouse? That depends on who you ask. Disney, which has yet to issue a statement on the matter, would probably argue that it all comes down to an impossible-to-realize contract in the face of unprecedented industry turmoil. From the "Black Widow" star's perspective, it's a cut and dry case of being denied her rightfully promised compensation.
Scarlett Johansson files suit to avenge her lost wages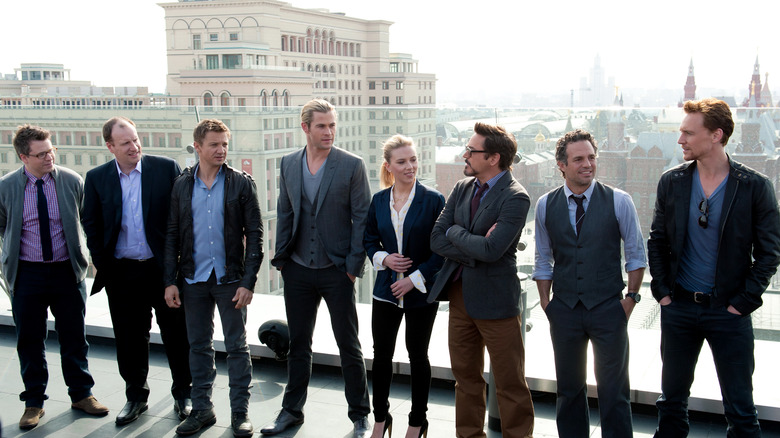 Shutterstock
2020 was nobody's favorite year, and it hit the entertainment industry with one punch after another. Entire release slates were pushed back a year or more, with drastic action being taken to try and turn movies into Scrooge McDuck money pools before they got too dusty sitting on the shelf. Warner Bros. shot as wide as possible, announcing a full 12-month span of flicks debuting simultaneously on HBO Max and in whatever theaters were open at the time.
Meanwhile, Disney took a less dramatic approach, releasing a select few big-budget pictures in theaters and on Disney+ for an extra fee. "Mulan," "Raya and the Last Dragon," and "Cruella" all got the Disney-Plus-Plus treatment between September of 2020 and May of the following year.
In theory, this measure would help to maintain a premium on new releases and keep profits flowing while the film industry took a minute and recovered from getting its bell rung. In a simple world, this might seem like a reasonable solution to a laundry list of problems, but life is what happens when you're making other plans, especially plans that don't take into account a major movie star's shrewdly negotiated cut of that sweet, sweet gross.
Yes, Scarlett Johansson, whose lack of a solo picture in the MCU had become a trope all its own by the time "Black Widow" hit Disney+, has filed suit over the loss of income suffered when the film stumbled out of the gate at the box office, arguably thanks to the movie's simultaneous streaming release.
Is Johansson's Disney lawsuit a watershed moment for Hollywood?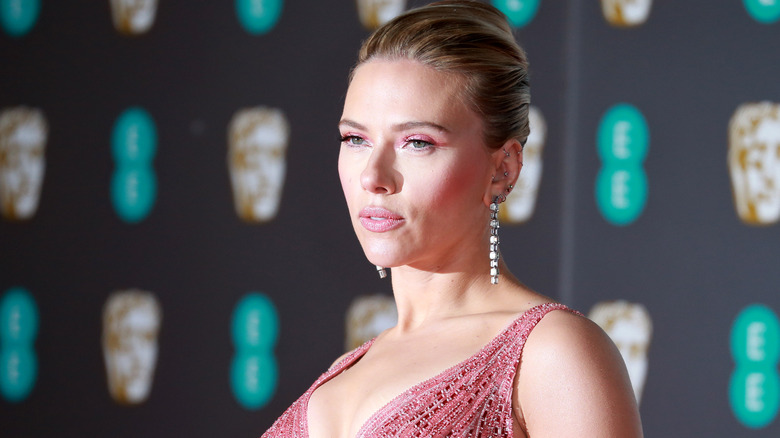 Shutterstock
According to the complaint filed by Kasowitz Benson Torres LLP on behalf of Scarlett Johansson, as reported by the WSJ, Johansson's contract for 2021's "Black Widow" involved a payday linked to the film's box office performance.
Unfortunately for Johansson, "Black Widow" has performed historically poorly for a Marvel movie, with Box Office Mojo estimating that the picture has pulled in roughly $320 million during its first three weeks in theaters. Comparatively, "Ant-Man and the Wasp" made nearly twice as much three years ago on the premise of "Paul Rudd gets very small."
By the reckoning of Johansson and her representation, this development comes as the result of Disney's decision to release "Black Widow" simultaneously in theaters and as a premium streaming offering. According to the suit, this decision was made in a deliberate attempt to deprive Johansson of her contractually guaranteed earnings — "Disney intentionally induced Marvel's breach of the agreement, without justification, in order to prevent Ms. Johansson from realizing the full benefit of her bargain with Marvel," the complaint alleges.
This won't mark the first time that studios and talent have butted heads over the response to the COVID-19 pandemic. In May, Bloomberg reported that Emily Blunt and John Krasinski sought financial compensation after Paramount shortened the theatrical release window of "A Quiet Place Part II" from 90 days to 45, and Christopher Nolan has been perturbed about direct-to-streaming since before it existed, almost as though he's been travelling backwards through time in a confounding ploy to control uranium or stay married to Elizabeth Debicki or whatever "Tenet" was about.