Marvel Announces Black Widow's Disney+ And Theatrical Release Date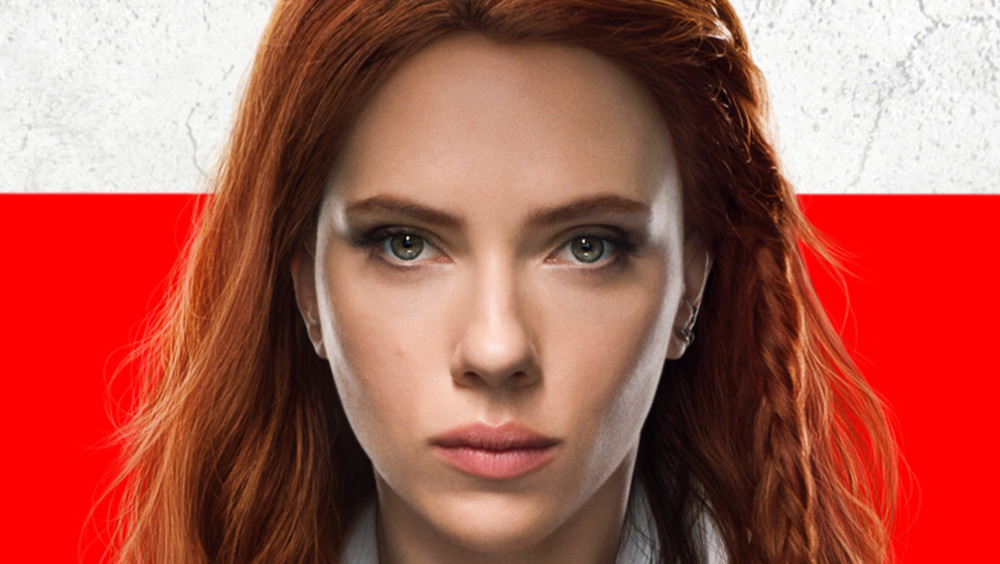 Disney/Marvel Studios
Black Widow debuted as part of the Marvel Cinematic Universe in 2010's Iron Man 2. Since then, Scarlett Johansson has portrayed Natasha Romanoff in eight films. Black Widow's own solo movie has been in the works since Johansson donned the catsuit, but Marvel had to get some other business out of the way (like a few movies covering the destruction and reconstruction of reality) before they could shift focus to a fleshed-out Romanoff storyline. The film completed production back in 2019, with director Cate Shortland (Lore) at the helm. The superhero film stars Johansson, David Harbour (Stranger Things) as Red Guardian, and Florence Pugh (Midsommar) as Natasha's sister, Yelena Belova.
News about the film's premiere has kept Marvel fans on the edge of their seats since 2019. Originally slated to premiere in May of 2020, Marvel continuously pushed back the premiere due to the ongoing coronavirus pandemic. Early in 2021, Marvel projected a premiere date in May — almost exactly a year after the original release date — but as U.S. theaters re-open and the world takes steps towards normalcy, the studio has shifted the premiere date once again.
Marvel tweets new premiere date for Black Widow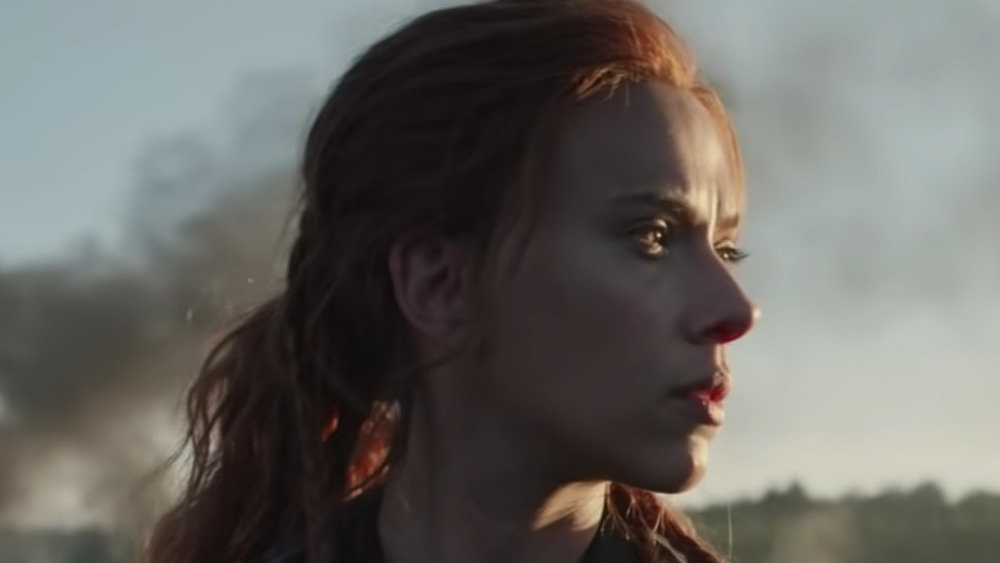 Disney/Marvel Studios
In a tweet posted Monday, Marvel Studios announced the theatrical release of Black Widow on July 9, 2021. This time, apparently, they really mean it. The film will follow the same release format as Disney's Raya and the Last Dragon – it will available in theaters as well as on Disney+ for users with Premiere Access.
The first feature installment in Phase Four of the MCU, the story gives a justified look into the origins of Natasha as Black Widow, long before her sacrifice in Endgame. According to Johansson, the film's format is a departure from the usual framing of an Avengers film. She said in an interview with Total Film Magazine that she had to get used to the more dramatic tones in the script.
"The idea of Natasha Romanoff in a family drama is the least expected thing, and I had to wrap my head around what that was going to be because there's such a big tonal shift" (via GamesRadar+).
The premiere announcement comes right on the heels of the premiere of The Falcon and The Winter Soldier on Disney+. If all goes as planned, Marvel's next announcement will be an updated release date for the other Phase 4 projects still suspended in limbo, including Shang-Chi and the Legend of the Ten Rings. For a further peak into the Black Widow storyline, take a look at these small details you missed from the film's trailer.