Defenders Clip Teases Elektra's Return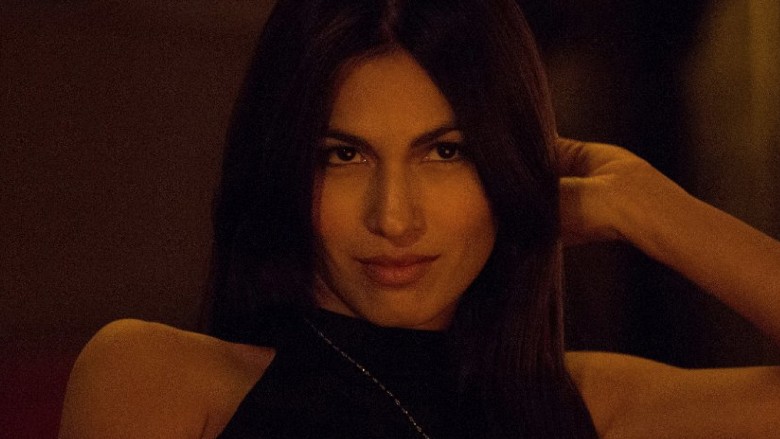 This article contains spoilers for Daredevil season two and Iron Fist season one.
It certainly seems like Elektra is coming back from the dead in the newest teaser for The Defenders. With Elodie Yung already confirmed to be appearing in the upcoming Marvel Netflix series, it was only a matter of time before we figured out how her character would return, and it seems like the recent clip is giving us a glimpse.
The clip, which you can watch at the bottom of this article, shows pieces of a ritual that seem to imply that The Hand will have a key role in resurrecting Elektra, something which fits with reports that the character will play an important role on the villain side in the upcoming team-up series. The Hand's resurrection process has been known to have some negative effects on personalities, as shown by Iron Fist's Harold Meachum's penchant to murder people over their ice cream preferences, so it wouldn't be surprising for Elektra to move over to the bad side for good if she was brought back this way. With Matt's lingering feelings over his professed love likely still interfering with his life and relationships, it should be interesting to see how much murkier the waters got with Elektra officially playing for the other side, if that is the case. (The theory that the clip is teasing Elektra's return is reinforced by Daredevil's Twitter account, which retweeted the teaser with the caption, "Stick was right." The Defenders Twitter account also reteweeted a fan responding to the video with a GIF of Elektra, writing "Are you ready?")
Not much is known about The Defenders so far, with the new clip only the second bit of footage released from the series. The first teaser showed the four heroes (Daredevil, Iron Fist, Jessica Jones, and Luke Cage) in an elevator at the Midland Circle building, where they will all accidentally meet up while pursuing their own individual leads. The heroes seem a little bit out of breath and worse for wear, implying that they have just come out of a fight.
The Defenders is set to premiere on August 18, so we will hopefully see some sort of trailer soon (or at least not have to wait a whole month for another clip). In addition to Charlie Cox, Finn Jones, Krysten Ritter, and Mike Colter, Rosario Dawson, Scott Glenn, Jessica Henwick, Rachael Taylor, Simone Messick, Deborah Ann Woll, Carrie-Anne Moss, Elden Henson, Eka Darville, and Sigourney Weaver are also set to appear. While we wait for the show to premiere, get some hints on what's to come by reading up on the superhero team's untold truth.