Jessica Henwick Says Fans Will 'Freak Out' Over The Defenders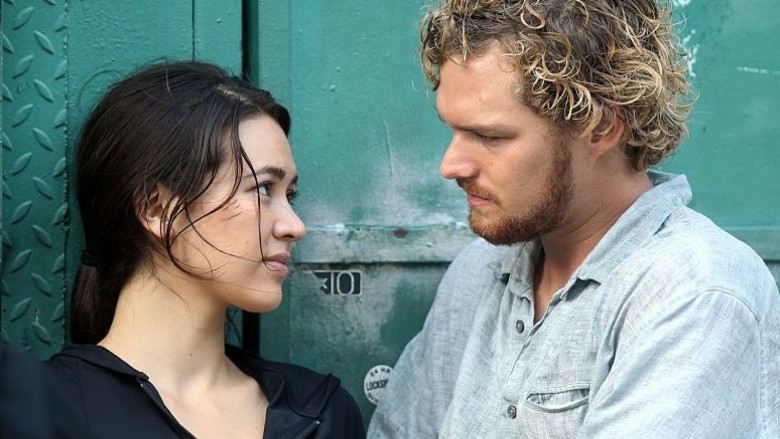 Spoilers ahead for season one of Iron Fist.
Iron Fist's Jessica Henwick already has high praise for Netflix's upcoming superhero team-up series The Defenders. Henwick, who played Colleen Wing on Netflix's most recent Marvel release and who will reprise her role for The Defenders, told Entertainment Weekly that she thinks fans will "freak out" over the series, which she promises is "really good."
Henwick says that The Defenders will pick up with Colleen no longer in New York, beginning a month after she and Danny were last seen at the ruins of K'un-Lun. "It's really interesting she hasn't been able to deal with the emotional trauma she dealt with in Iron Fist," Henwick says. "So it builds to a head and she explodes in Defenders."
Considering Colleen was revealed to be a part of the Hand in Iron Fist and since The Defenders will feature the team fighting against the organization, Colleen's explosion could actually play an important part in the series. Colleen, who will apparently still be dealing with the fallout of realizing that the organization that raised her is actually evil, could potentially have some insider knowledge into how the Hand works that could play a role in their eventual defeat, but, if she's still wracked with guilt over her part in the plot, she may not be that much help after all.
Henwick wouldn't say exactly which path Colleen will head down in the series, but she did say that she thinks fans will enjoy the ride. For her, the most exciting part of the series is the crossovers between shows. "I think people are going to love seeing characters interact with each other, they're going to see Colleen and Misty, they're going to love seeing Luke Cage with the Iron Fist, Danny Rand," she said. "I think fans are going to freak out."
The Defenders, set to premiere on August 18 on Netflix, will unite Charlie Cox's Daredevil, Krysten Ritter's Jessica Jones, Mike Colter's Luke Cage, and Finn Jones' Danny Rand. You can prep for the show by reading up on the untold truth of the superhero team.