This Famous Rocker Sold An Expensive Guitar On Pawn Stars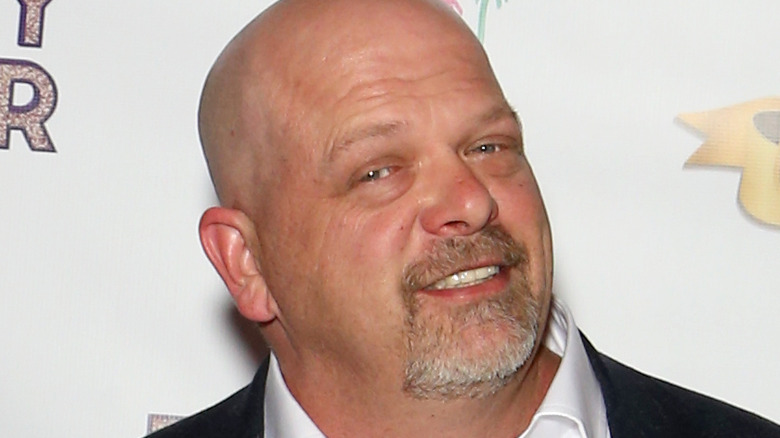 Gabe Ginsberg/Getty Images
A lot of unusual folks have passed through the front doors of the Gold & Silver Pawn Shop in Las Vegas, Nevada, over the years. Throughout the long run of the History Channel's hit series "Pawn Stars," Rick Harrison, Chumlee, and the other colorful pawnbrokers have spent 17 seasons wheeling, dealing, and reselling the goods brought to them, all under the close scrutiny of fans watching along at home.
But even the most devoted viewers of the program might not remember that several people famous in other fields have occasionally shown up as humble customers on "Pawn Stars." That roll call of the rich and famous includes a well-known singer who popped up fairly early in the show's run. He came in hoping to make a mint off of a guitar, and though he only got half of what he wanted, the overall experience appeared to be a positive one for him. Let's look back on that rocker and find out more about his appearance on the series.
Fans of this singer would call his appearance on Pawn Stars a day to remember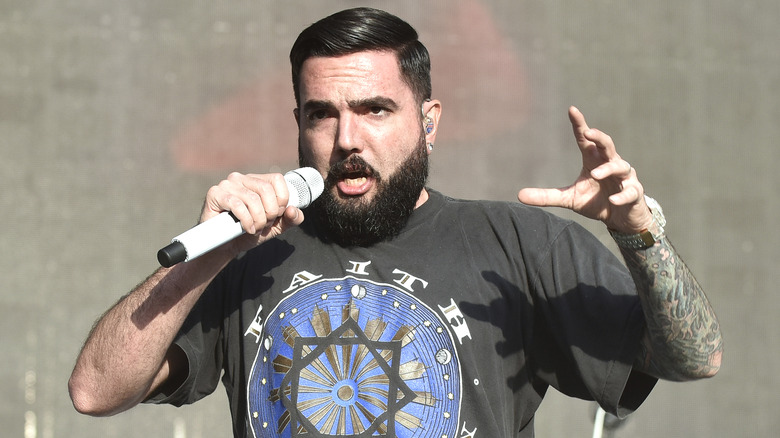 Tim Mosenfelder/Getty Images
Fans of the rock band A Day to Remember will likely be surprised to learn that Jeremy McKinnon — the band's lead singer — appeared on an early episode of "Pawn Stars." According to Loudwire, the musician appeared on the Season 3, Episode 3, where he brought in a rare four-string Martin acoustic from the 1930s for appraisal. Though McKinnon requested $5,000 for the guitar, Rick Harrison offered him $2,000. After a period of negotiation, McKinnon ended up walking away with $2,500. Even though he didn't get the full asking amount, McKinnon seemed to have a good time on the show; in his 2010 tweet about the experience, he called meeting up with the "Pawn Stars" crew "pretty crazy."
A Day to Remember had a hit with Marshmello in 2019 called "Rescue Me," which peaked at No. 92 on the Billboard Hot 100. Their album "Bad Vibrations" made it to No. 2 on the Billboard 200 in 2016, and they have also had multiple singles on the Billboard Hot Hard Rock Songs chart.