The untold truth of Pawn Stars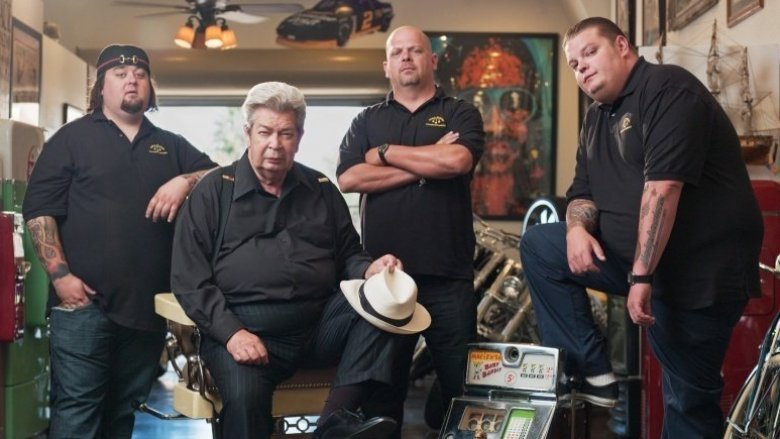 When it comes to reality TV — and Pawn Stars in particular — fans need to learn to expect the unexpected. That could mean everything from seeing what kind of random crap someone tries to sell to the brokers of Gold & Silver Pawn, or being shocked when the real world intrudes on the unreal-reality that the show inhabits on television.
Pawn Stars fans were caught by surprise when series star Austin Lee "Chumlee" Russell was arrested for drug and weapon possession as part of an ongoing sexual assault investigation. The truth is, we never really know the people we like seeing on TV. And that wasn't the last time fans were reminded that the reality we see on Pawn Stars doesn't end when we change the channel: in 2018, longtime fans were sad to learn that Richard "The Old Man" Harrison had passed away at the age of 77. Time to put the hawking on hold as we look at the untold truth about the cast of Pawn Stars.