The Pawn Stars Were On TV Before They Ever Got Their Own Show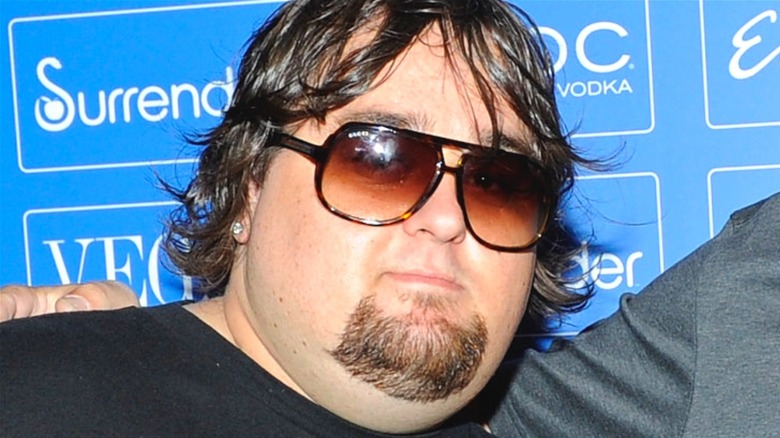 Not everyone has a job that would make for great reality TV. It takes something special to turn a regular business into entertainment that will draw in viewers. And as "Pawn Stars" has proven, the Gold & Silver Pawn Shop has all the ingredients: An ongoing question in need of an answer (How much is this thing worth?), the possibility of great drama (Will the seller get rich in an instant?), an endless train of interesting items to gawk at (Who knew peg leg guns were a real thing?), and inspiration to clean out your own closet and perhaps find something of worth to sell yourself (and hopefully get rich).
Not only that, "Pawn Stars" has Rick, Corey, Chumlee, and, until 2018, the man who started it all, Richard Benjamin Harrison. They don't do anything special dramatically. They're not creating characters and proving their acting abilities. Viewers appreciate them just for being themselves. The whole thing works so well it sort of looks like an overnight success. However, that's not exactly how this show came together, and the cast of "Pawn Stars" actually showed up on television before scoring their own show. 
Rick is a self-professed "media whore"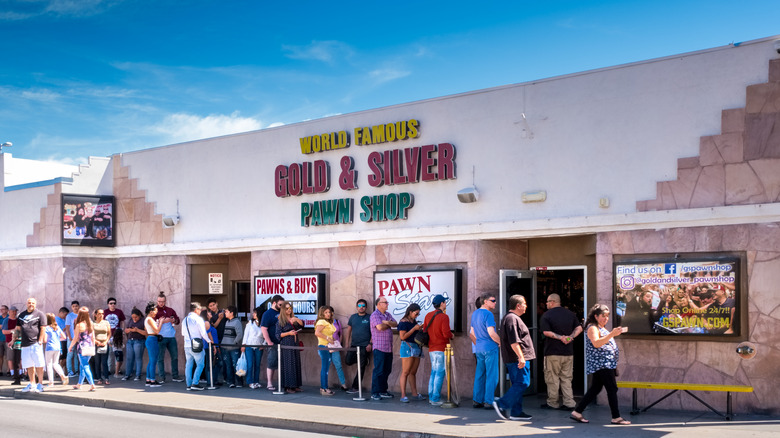 When "Pawn Stars" first aired on July 26, 2009, it was years in the making. For one thing, Richard Benjamin Harrison opened the shop way back in 1988. At the time, he probably didn't bank on turning the business into a reality TV show, but his drive to help the business succeed set the stage for the Harrisons' future in entertainment.
Like most reality TV stars, the "Pawn Stars" cast isn't made up of trained actors who had to hone their craft before snagging their own show, but they did have to earn their screen time. One way they did that was by landing a sort of prequel to "Pawn Stars."
It all started when the shop was the focus of a PBS documentary in 2001. Business boomed after the show aired, and Rick saw an opportunity to move in a new direction by creating a reality show. "For lack of a better term, I was always just a media whore, and whenever I got national press, it was good for business," he told 8 News Now Las Vegas. Even though the Harrison's experienced increased interest in their shop after the PBS documentary aired, that wasn't the end of Gold & Silver's appearances on TV.
Rick held out for the right deal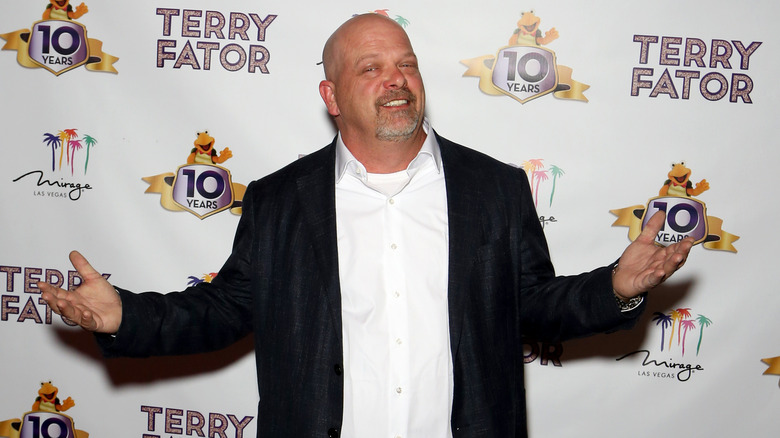 Gabe Ginsberg/Getty Images
In 2003, the Gold & Silver Pawn Shop was featured on comedian Dave Attell's show "Insomniac," more evidence Rick's idea had legs. He started pitching a reality TV show about the business—with surprising results. "I was pitching the show for four years, and nothing ever came of it," he told Entertainment Weekly.
Finally, something promising did happen for the Gold & Silver Pawn crew. HBO was interested in the business and wanted to make a show, but it wasn't what Rick had in mind. As he explained to the New York Times, "They tried to do the 'Taxicab Confessions' thing. The problem was there were no taxicab confessions. So we had this hideous pilot."
He let the contract expire and thankfully, another company came along with a better angle. Leftfield Pictures tapped into Rick's extensive knowledge of history and put the show where it belonged — on the History channel. To say the new vision for "Pawn Stars" was a success is an understatement.
"We never thought it was going to be this big," Rick said. "I was hoping to get a season or two out of it — maybe a little press, maybe a little more business in the store, but I never thought it was going to do this."