Justin Chon Would Agree To Join The MCU Under One Condition - Exclusive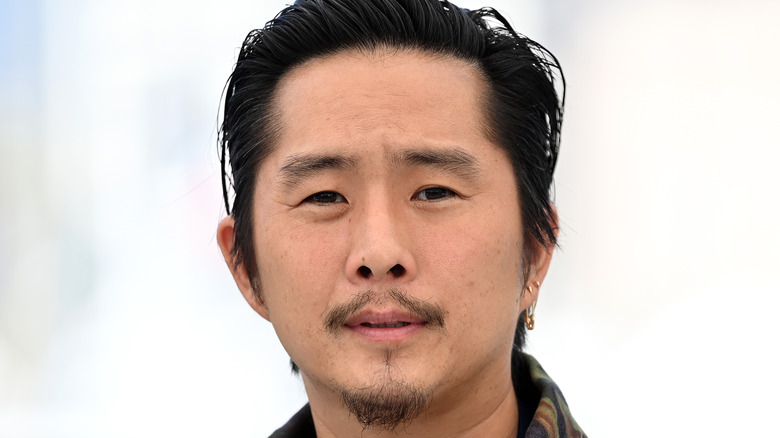 Kate Green/Getty Images
Justin Chon is no stranger to big-budget, blockbuster films — he played Bella's lovestruck classmate Eric Yorkie in "The Twilight Saga" — but he has really taken a liking to smaller-budget, socially conscious independent films in recent years.
Chon started gaining attention for his own indie projects in 2017, when he wrote, directed, and starred in "Gook," which made a splash at the Sundance Film Festival that year. Chon's latest film, "Blue Bayou" — which he also wrote, directed, and starred in — is also turning heads. It's a heart-wrenching tale that Chon hopes raises awareness about a questionable loophole used by U.S. Immigration and Customs Enforcement (ICE) to deport foreign-born adoptees who have been legally in the country for decades. Co-starring Alicia Vikander ("The Danish Girl," "Tomb Raider"), "Blue Bayou" is currently in theaters.
Despite his love for creating his own thoughtful films, Chon recently told Looper during an exclusive interview to "never say never" to him going back to popcorn flicks — particularly if it has to do with the MCU.
Justin Chon says any movie he works on must be socially aware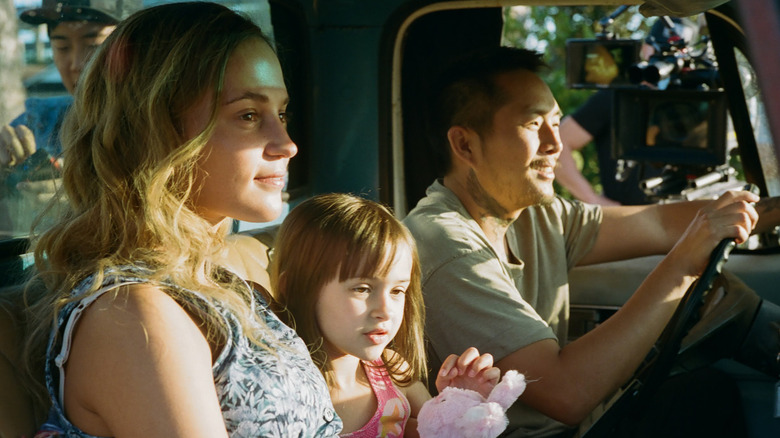 Focus Features
An American of Korean descent, Chon is passionate about "bringing empathy" to his community with his films. In the process, he hopes to help increase Asian representation in Hollywood, which has been on the upswing in recent years — particularly since 2018's "Crazy Rich Asians" proved the case at the box office.
In 2021, "Shang-Chi" made history as the first Asian-led Marvel film. So, with Hollywood slowly shifting to be more inclusive, would Chon ever throw his hat into the ring when it comes to starring in a Marvel movie? "I'm open to everything," Chon said. But there's one caveat to that for the actor and filmmaker.
"Here's the thing, it's about what the film is about," he explained. "Is it human? Is it going to illuminate us, or the human condition? Does it bring empathy? Does it bring understanding? Does it show how we can all coexist? These are the things that I really love to tackle. If it has those elements, why not?"
Still, there's something about making your own films that makes it hard to go back to extravagant productions. "At the end of the day, they are bigger corporate films, and there's a lot more cooks in the kitchen, and it's harder to keep your integrity in terms of being an artist," Chon said. "But it'd be a conversation ... I couldn't rule anything out."
Chon's latest film, "Blue Bayou," is currently playing in theaters.