The Real Reason Shang-Chi Smashed Box Office Records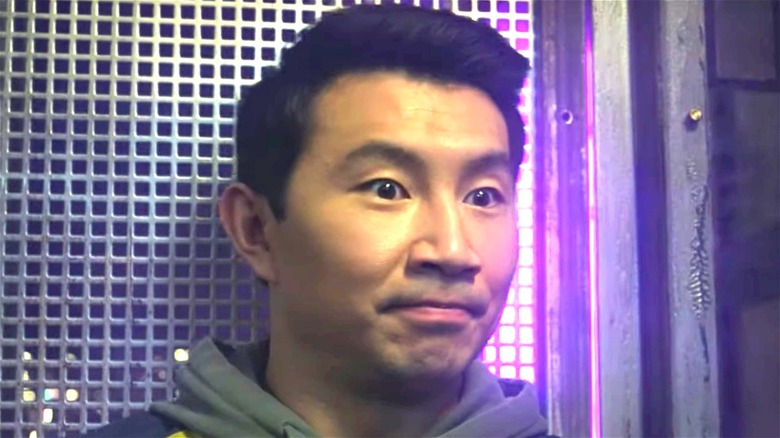 Disney/Marvel Studios
"Shang-Chi and the Legend of the Ten Rings" is the newest film from Marvel Studios, which introduces the titular character to the MCU. After several delays due to the coronavirus pandemic, "Shang-Chi" finally debuted in theaters over Labor Day weekend, and it absolutely dominated the box office. According to Variety, the film earned over $90 million over the long weekend, making it the new record holder for best Labor Day weekend ever in terms of its overall haul.
The film opened in 4300 theaters and earned an estimated $75.5 million Thursday-Sunday, which is impressive enough without Monday's added gross. This was an absolute triumph over the previous Labor Day record-holder, 2007's "Halloween," which raked in just $30.6 million in three days. "Shang-Chi" is only the second MCU film to open up during the pandemic, following "Black Widow," which premiered in July. The Scarlett Johannson-led film performed better at the box office, with an overall haul of $80 million in three days. Despite not surpassing its predecessor, "Shang-Chi" is still a major box office success, and there are a few reasons why.
Shang-Chi opened only in theaters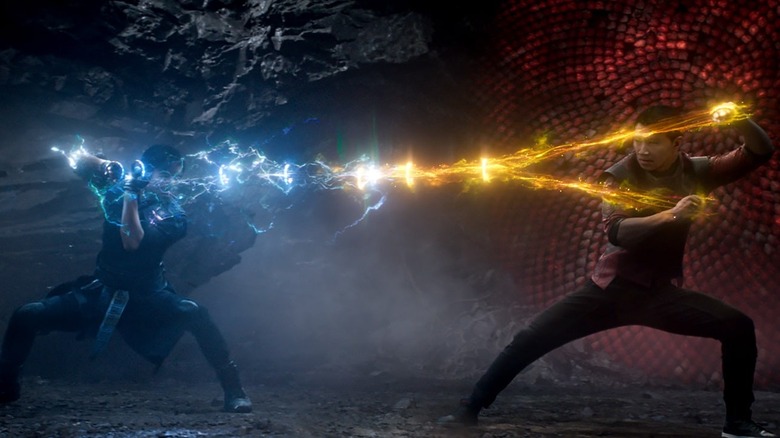 Disney/Marvel Studios
When "Black Widow" premiered in theaters earlier this summer, it was also readily available for streaming through Premiere Access on Disney+. MCU fans had the option of staying home and spending $29.99 on the film instead of heading out to the theater. "Shang-Chi and the Legend of the Ten Rings" did not get the Premiere Access treatment and was only availble to view in theaters. That likely increased its box office numbers as fans only had one option for seeing the flick. While "Black Widow" still did well despite having two viewing options, Marvel Studios opted for just the theatrical release for "Shang-Chi" as part of an "interesting experiment" per comments from Disney CEO Bob Chapek (via Deadline).
It looks like the folks at Marvel Studios wanted to see if one of their films could be successful during the pandemic without the option to stream online. Their gamble paid off, as moviegoers who feel comfortable enough to sit in a theater with others did just that over the holiday weekend. The success of "Shang-Chi" can also be attributed to one simple thing — Marvel Studios knows how to put butts in the seats. President Kevin Feige and company know just what the fans want and deliver hit after hit. As long as the studio continues to put out quality content that connects to a bigger story, diehard fans who feel safe will flock to theaters.