The John C. Reilly And Joaquin Phoenix Hidden Gem You Can Find On Hulu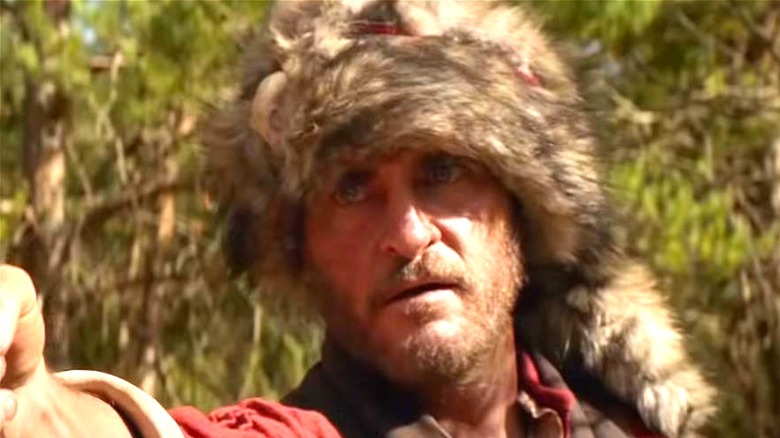 Mirror Releasing
We may receive a commission on purchases made from links.
It's not often that two big-name actors make a movie together that flies completely under the radar in this day and age, but that's exactly what happened with John C. Reilly and Joaquin Phoenix's 2018 western dramedy "The Sisters Brothers."
The film was basically shunned at the box office after coming out on the very same October weekend as David Gordon Green's "Halloween," which turned out to be a $250M behemoth. "The Sisters Brothers," in comparison, made just $1M on a $38M budget.
The movie wasn't bad by any means. Critics and viewers alike were captivated by Reilly and Phoenix's performances, along with their co-stars Jake Gyllenhaal and Riz Ahmed. "The Sisters Brothers" currently has an 87 percent rating on Rotten Tomatoes, with one reviewer calling it "an absorbing character study that alternates its carnage with a poignancy that borders on poetic." Now, thanks to Hulu, you can watch the Jacques Audiard-directed flick. 
Reilly and Phoenix shine as brotherly bounty hunters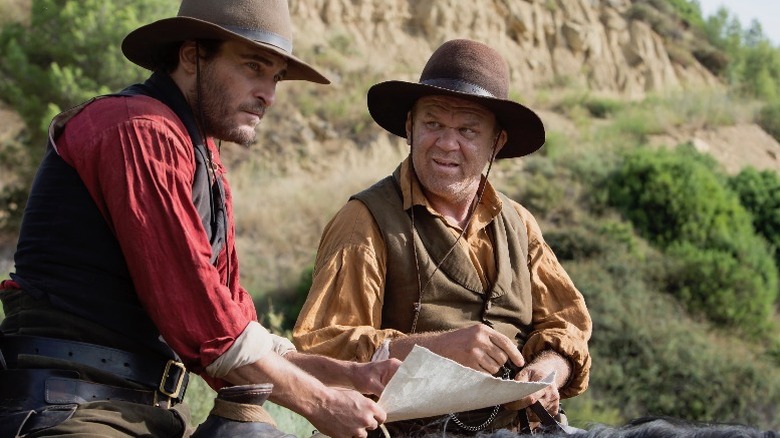 Mirror Releasing
In "The Sisters Brothers," John C. Reilly and Joaquin Phoenix portray Eli and Charlie Sisters, two hired guns on a mission to find prospector and chemist Hermann Warm (Riz Ahmed) in the year 1851. Warm has stolen from their boss, and the Sisters brothers are tasked with traveling from Oregon City to San Francisco to find him. Things go awry, however, once the pair discovers that Warm has found a way to illuminate gold at the bottom of rivers. Jake Gyllenhaal's character, John Morris, is a private detective hired to work alongside Eli and Charlie. But his allegiance quickly changes once Warm's plans are revealed.
"The Sisters Brothers" is based on Patrick deWitt's critically acclaimed novel of the same name. The film focuses not just on the action surrounding bounty hunting and the Old West, but the challenges that people dealt with at the time, and timeless (often comedic) human flaws. Critics praised Reilly, Phoenix, Ahmed, and Gyllenhaal for having great chemistry and performing well together.
"The movie works, it well and truly works, because the four main characters come together in ways we could never have foreseen," wrote Ty Burr of The Boston Globe. "And the actors themselves seem surprised at the twists the story takes and where their characters fall on the curve." 
"The Sisters Brothers" is streaming now on Hulu for paid subscribers.