No Time To Die Gets Yet Another New Release Date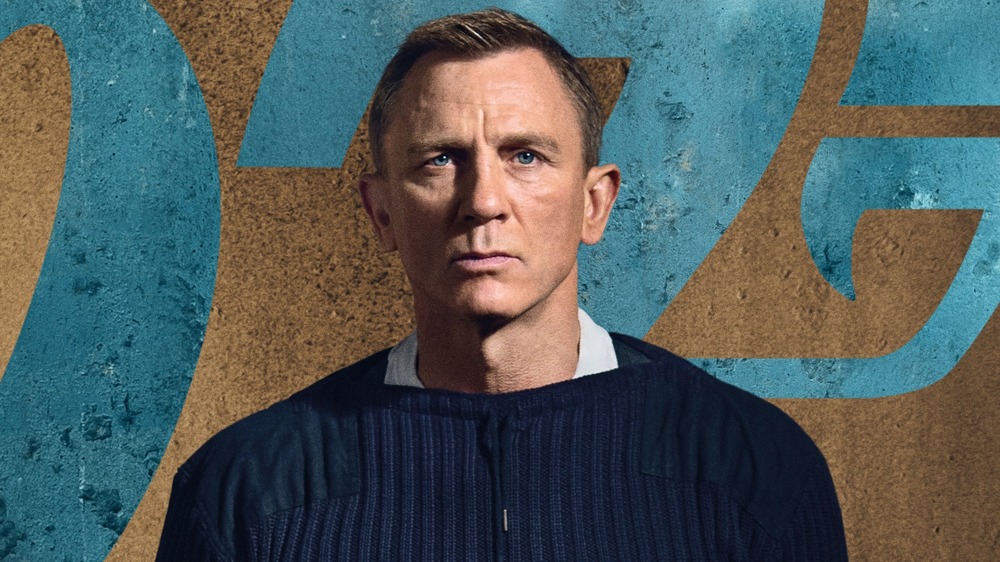 MGM/Universal Pictures
MGM and Universal Pictures are trying hard to make time for No Time to Die. 
On Thursday, January 21, the official 007 Twitter account announced, in as plain of terms as humanly possible, that No Time to Die has a new release date. The 25th installment in the James Bond franchise is now scheduled to hit theaters on October 8, 2021. It was most recently scheduled to be released on April 2.
An early October launch puts No Time to Die — which marks lead actor Daniel Craig's final turn as the super-spy James Bond — up against two wildly different films: The Addams Family 2, the sequel to 2019's animated flick following the creepy-kooky-mysterious-spooky titular family; and Morbius, the Marvel Comics-based superhero movie starring Jared Leto as Dr. Michael Morbius, a scientist who inadvertently turns himself into a vampire while attempting to cure his rare blood disease.
It's interesting that Universal chose October 8, 2021 as No Time to Die's new launch date given that the studio is also behind The Addams Family 2. While the features may not be in direct competition with one another — the Bond flick will attract older viewers who crave action, adventure, and shaken (not stirred) martinis, while the animated comedy will be fun for the whole family — it's generally not the best idea to squish two big projects into the box office without any breathing room between them. Perhaps the companies will end up pushing The Addams Family 2 forward a week or two to both allow for No Time to Die to be the primary Universal offering for at least a little while and to let The Addams Family 2 launch closer to Halloween, which would be very fitting for the subject matter.
No Time to Die has faced numerous delays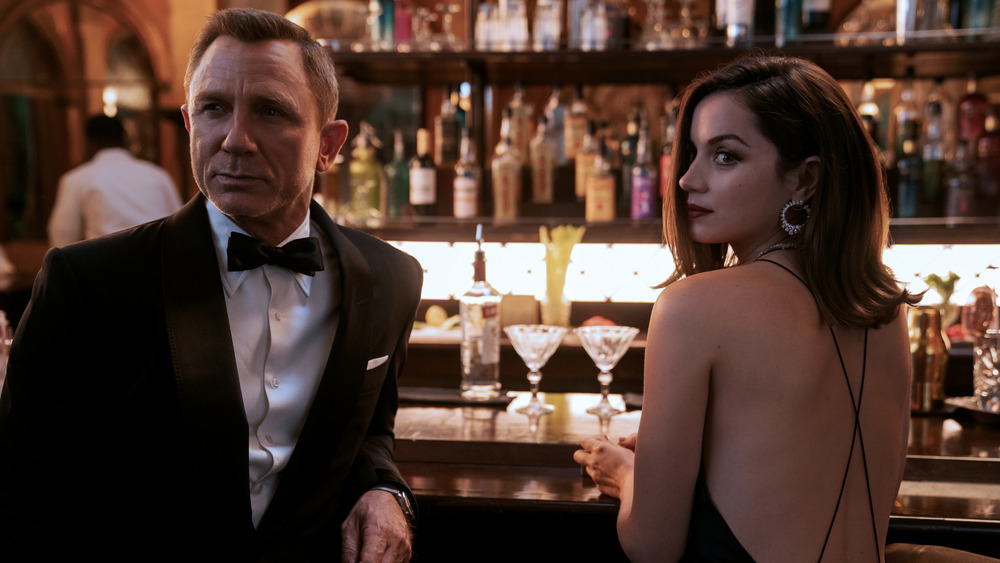 MGM/Universal Pictures
No Time to Die being delayed to October 8 is far from the first time it's been tossed about MGM and Universal's movie release schedule. Way back in the day, No Time to Die was supposed to arrive in cinemas in November 2019 — but that was before original director Danny Boyle stepped down from the project and Cary Joji Fukunaga came in to replace him. Two delays followed: the first to February 14, 2020 (via Deadline), then to April 3, 2020 in the U.K. and international countries and April 8, 2020 in the U.S. (via 007.com). Things were tweaked just a tad from there, with No Time to Die set to roll out on April 2, 2020 in the U.K. and on April 10, 2020 in the U.S., per an announcement from the 007.com site.
Then, the novel coronavirus pandemic happened, and an April 2020 release date was no longer feasible. In early Marvel 2020, it was announced that No Time to Die would hit theaters on November 12, 2020 in the U.K. and on November 25, 2020 in the U.S. (via Variety). As the months went by and more and more films scheduled to be released in the spring, summer, and early autumn months were delayed indefinitely, No Time to Die suffered the fate it was trying hard to avoid: It was delayed yet again — this time to April 2, 2021. 
With its most recent delay to October 8, 2021, No Time to Die has endured six release date changes. It's now scheduled to hit the big screen nearly two years after it was initially intended to.
Bond fans are none too pleased about waiting even longer for No Time to Die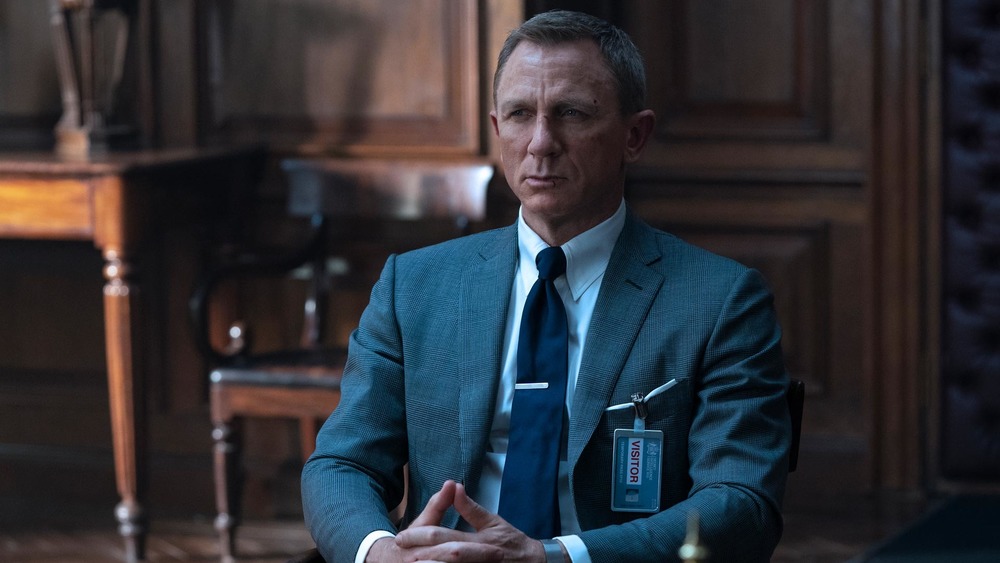 MGM/Universal Pictures
Unsurprisingly, James Bond fans are distraught over this recent development. "The constant delays of this movie is why I've lost interest in 007," one user wrote on Twitter in response to the announcement post. Another tweeted, "I will give you 100 dollars right now to send me the QuickTime video link for this movie."
Even more are suggesting that MGM and Universal look at potentially releasing No Time to Die on streaming, as it's entirely possible that the studios will have to delay the movie further, considering the pandemic is still raging on across the globe and it likely won't be safe to return to movie theaters in October. Warner Bros. experienced better-than-expected success when it launched Wonder Woman 1984 in select theaters and on the HBO Max streaming platform on the same day (December 25, 2020), and plenty of people think MGM and Universal should follow suit with No Time to Die. 
"Release it digitally," one fan tweeted. "People are tired of being forced to go to cinemas during a pandemic if they want to see big releases. It didn't work for Christopher Nolan and Tenet. Just look at the success of Wonder Woman [1984] and HBO Max's strategy. We need more entertainment at home!"
Only time will tell what MGM and Universal decide to do with No Time to Die, but for now, mark your calendars for an October 8, 2021 launch. (Just don't use a permanent marker when you do.)