The Dark Tower Trailer Set To Debut This Week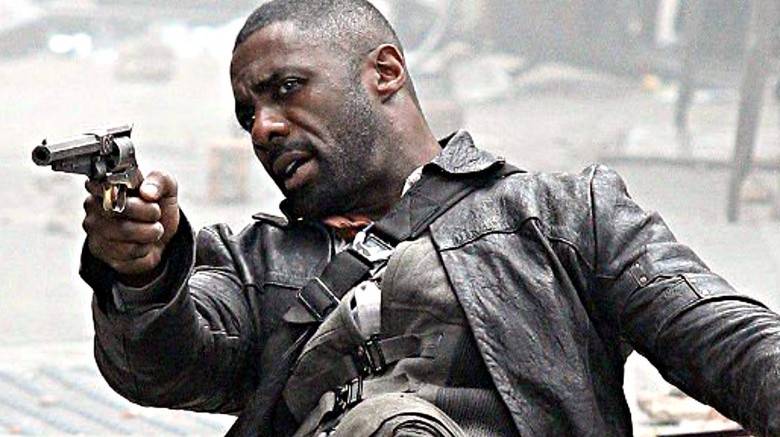 The Dark Tower will soon step into the light.
The highly anticipated (and very long-awaited) first trailer for Columbia Pictures' The Dark Tower is reported to debut in the next few days. As noted by Trailer Track, the Consumer Protection agency of British Columbia approved the trailer "for exhibition with all films," which means that the upcoming first look has a final cut and is on its way toward distribution.
Based upon the timing of the Consumer Protection's rating, it's expected that The Dark Tower trailer will release this week, just in time for the North American debut of Guardians of the Galaxy Vol. 2. Dark Tower fans will also be pleased to know that the trailer runtime hits 2 minutes and 32 seconds, which suggests that the first look will be a real-deal, full-length trailer rather than a short teaser.
Until the trailer actually drops, Dark Tower hopefuls should take the news with a grain of salt, as film details are constantly changing, particularly regarding release dates. Just last month, The Dark Tower was pushed back from its original July 28 debut slot to August 4. However, this move may simply be down to a highly competitive summer movie schedule rather than complications behind the scenes.
The Dark Tower, a sequel to author Stephen King's book series rather than a direct adaptation, stars Idris Elba as Roland Deschain and Matthew McConaughey as the shrouded-in-mystery Man in Black. Here's the full plot synopsis for The Dark Tower:
"Jake Chambers is a young 11-year-old adventure seeker who discovers clues about another dimension called Mid-World. Upon following the mystery, he is spirited away to Mid-World where he encounters the lone frontiersman knight Roland Deschain, who is on a quest to reach the 'Dark Tower' that resides in End-World and reach the nexus point between time and space that he hopes will save Mid-World from extinction. But with various monsters and a vicious sorcerer named Walter Padick hot on their trail, the unlikely duo find that their quest may be difficult to complete."
The Dark Tower is slated to release on August 4. In the meantime, check out all the new movies you won't want to miss this year.