The Dark Tower Bumped Back To August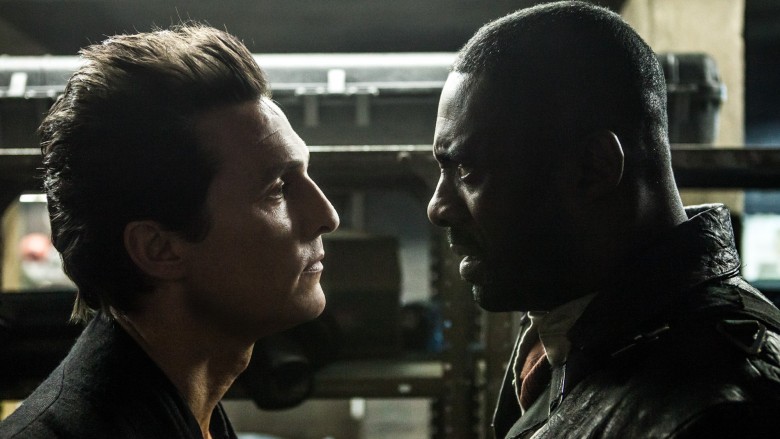 The Dark Tower's long road to the big screen just got a little bit longer.
Entertainment Weekly reports that the highly anticipated sci-fi/fantasy drama has been bumped back one more week, vacating its recently assigned July 28 release date and moving to Aug. 4. Sony, the studio distributing the picture, is officially attributing the switch to a desire to give its animated Emoji Movie a little more room with family audiences in the waning weeks of summer, but for King fans who've already waited years to see the story brought to life, the reasons may not really matter—it's just yet another delay on an already lengthy list.
As EW notes, the delay isn't entirely unexpected. Unlike pretty much every other major summer picture, The Dark Tower has yet to debut its first trailer—great for maintaining an air of mystery, but mildly troubling when the movie's release date was just a few months away. Bumping it back a week doesn't give the studio much more wiggle room, and EW even goes so far as to hint that further delays might still be in Dark Tower's future, but in the meantime, we'll just take Sony's explanation on faith and assume all's well behind the scenes.
The Dark Tower, starring Idris Elba as gunslinger Roland Deschain and Matthew McConaughey as the mysterious Man in Black, pursued by Roland on his quest to defend the titular monument, begins an epic saga that spans a sizable chunk of King's catalog. Although the movie isn't a direct adaptation of the first book in the series, instead serving as a sort of sequel, the studio still has grand ambitions for the story; plans are already in progress to give Tower a spinoff TV series that can handle some of the narrative overflow from the big screen.