Why You Won't See Nathaniel Arcand On FBI: Most Wanted Season 3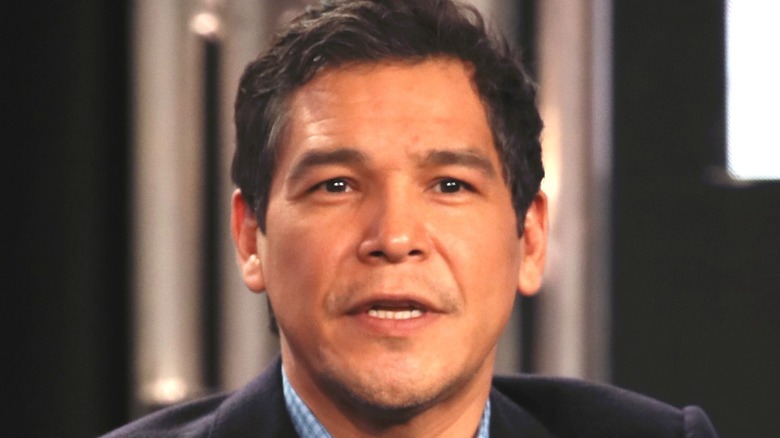 David Livingston/Getty Images
The "FBI" trilogy of shows kicked off their fall premiere with a special three-hour crossover event with some exciting action and a proper introduction to the newest spinoff, "FBI: International." Unfortunately, the event also marked the departure of "FBI: Most Wanted" actor Kellan Lutz, who chose to leave the show to focus more on his family. While Lutz's exit is a significant blow for "FBI: Most Wanted," he is also not the only cast member fans won't see in Season 3.
FBI Special Agent Clinton Skye, played by Nathaniel Arcand, made a mark on "FBI: Most Wanted" as a seasoned agent with expert aim. He appeared in 14 of Season 1's 15 episodes, but he wasn't quite as visible afterward as he was seen in only three episodes in Season 2. Speculation soon floated that Arcand had quietly made his exit from the series. And with the 3rd season of "FBI: Most Wanted" now officially running, it's clear that Agent Skye is nowhere to be seen on the show. So, why aren't we going to see Arcand for the rest of Season 3?
Arcand announced his exit from FBI: Most Wanted on his Instagram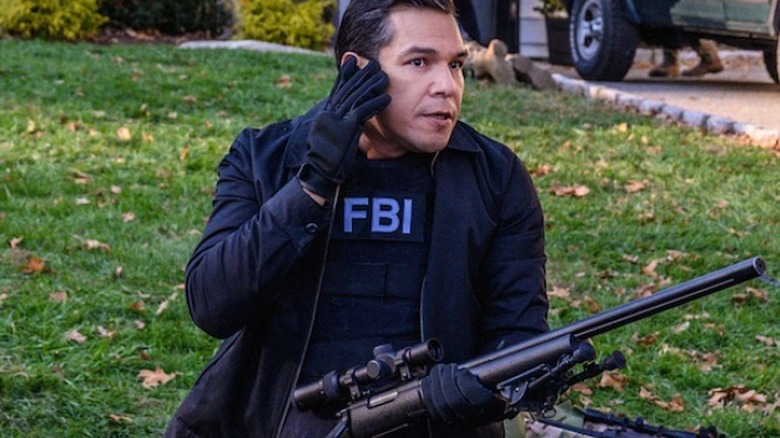 CBS
Fans were left wondering about the possibility of Nathaniel Arcand returning to "FBI: Most Wanted" after his limited appearance during Season 2. For a while, CBS maintained that Arcand's diminished screen time was due to his character working away on a special assignment (via TV Line). But on June 9, 2021, Arcand answered the question of whether we'd seen the last of Clinton Skye, and it was just as fans feared.
Arcand made his departure from "FBI: Most Wanted" known through his Instagram, where, dressed as his Skye character in a black-and-white photo, he wrote the caption "Moving On. Moving Forward. Don't Look Back." If that wasn't enough confirmation that Arcand was done with the series, CBS announced his exit shortly after his social media post (via Deadline). Neither CBS nor the actor has provided an official reason behind the move. However, Arcand could have willingly left to work on other projects, as he has quite a few TV series and movie appearances on his plate. 
Aside from a recent appearance on the CW's "Kung Fu" and a role in the upcoming "Kiri and the Girl," Arcand will also be in Martin Scorsese's "Killers Of The Flower Moon." While he might have made Clinton Skye a fan favorite, it appears that Arcand has no intention of coming back to "FBI: Most Wanted."