Why Maggie From FBI Looks So Familiar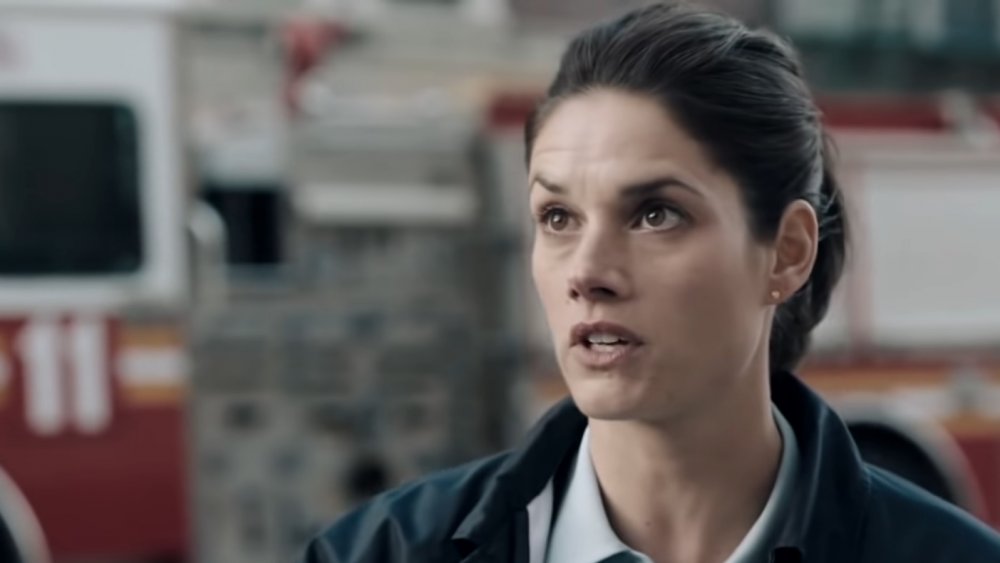 CBS
There aren't many people working in TV as revered as Dick Wolf. The Law & Order and Chicago franchise creator has the golden touch when it comes to crime procedurals, and, in 2018, he launched another successful show, FBI. The series, which is in its second season, follows agents at the New York City bureau as they solve high-intensity cases of national importance.
The show is an ensemble, but it's grounded by Agent Maggie Bell, who is deeply empathetic and committed to helping those whose paths she crosses in her line of duty. Maggie is played by Canadian actress Missy Peregrym, who is no stranger to the world of prime-time crime dramas. Peregrym has a long history of working on TV, both as a series' star, and special guest on shows like Hawaii Five-0 and Law & Order: SVU.
If you've been tuning into FBI and aren't sure exactly from where you recognize its lead agent, we've got you covered with a recap of some of Peregrym's signature roles, from her film breakout to her supernatural supporting work.
Missy Peregrym was a rebellious gymnast in Stick It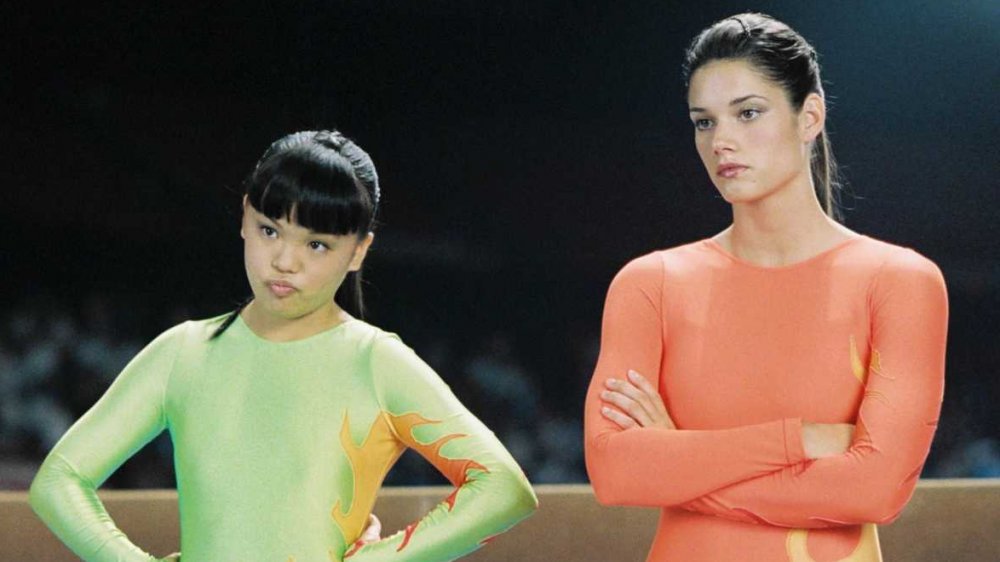 Buena Vista Pictures
Peregrym vaulted onto the big screen in 2008's Stick It. The teen comedy was written and directed by Bring It On scribe Jessica Bendinger. It tells the story of teen rebel Haley (Peregrym), who is forced to return to the elite gymnastics academy she walked out on. In typical sports movie fashion, Haley perseveres against hardships and goes on to compete in the National Championships, while also sticking it to the uptight authorities who run the world of gymnastics in the process.
Peregym, who is not a trained gymnast, relied on a stunt performer for most of the intense tumbling. She did, however, do gymnastics training for the role, which she described as physically and emotionally taxing in an interview with LiveAbout. "It's so hard to get up every day and be that sore," she said. "Because you are so sore, you feel like you're getting worse and worse ... in gymnastics, you train and one day you can do every trick and nail everything ... But the next day you go in and can't do anything."
After Stick It, Peregrym mostly moved to the world of TV, where her career took off in earnest.
Missy Peregrym got her TV feet wet on Rookie Blue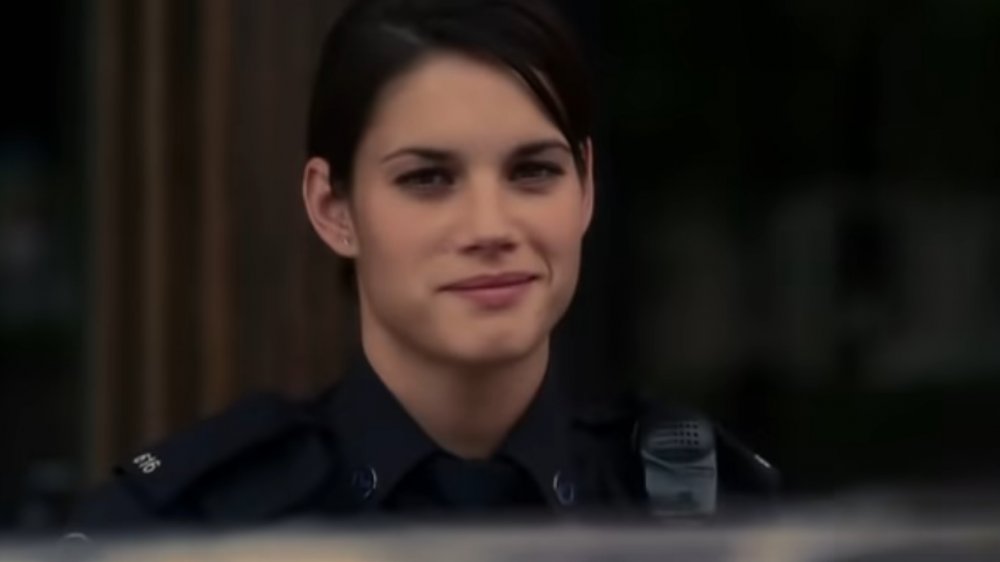 Global/ABC
The move to TV proved to be a fortuitous one for Peregrym. Just two years after starring in Stick It, she landed the lead role on Canadian police dramedy Rookie Blue. The show followed young officers fresh out of the academy as they struggle to find their place on the police force in Toronto. It ran for six seasons, airing both on Global in Canada, and ABC in the US.
Peregrym starred as Andy McNally, whose father was a homicide detective, giving her an intense drive to get things right. In the world of police work, that often meant blurring the lines between procedure and going rogue, but her affable personality and strong moral center always carried her through.
Speaking to TVFanatic, Peregrym summed up Andy by saying, "We really wanted to make her strong but also with a lot of vulnerabilities. We didn't want her to be together. We wanted her to have good intentions but we wanted her to screw up, make mistakes, and not be able to have it together as much she would like to."
Missy Peregrym was the girlfriend of a Devil's bounty hunter on Reaper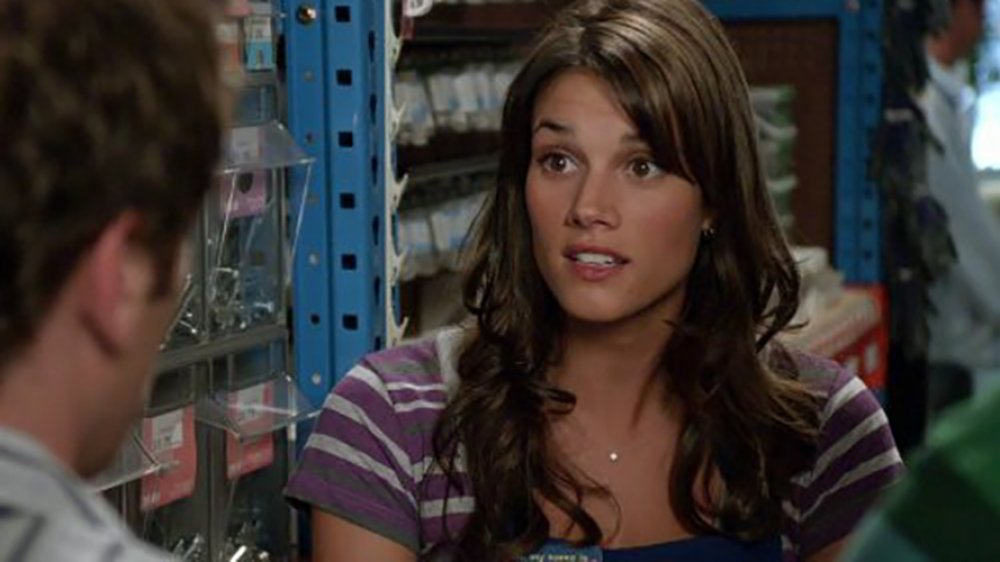 The CW
Just before she picked up her starring gig as Officer Andy McNally on Rookie Blue, Missy Peregrym held another main role on a television series of a much different breed. From 2007 to 2009, the actress played Andi Prendergast on the CW comedy series Reaper. She starred alongside Bret Harrison's Sam Oliver, a slacker who must become a bounty hunter for the Devil upon turning 21 years old. (His parents struck a deal to save Sam's father's life, with Sam's subservience to the Devil being the exchange.) 
Peregrym's Andi is Sam's coworker-turned-girlfriend, who is initially (and understandably) horrified when she witnesses Sam behead a soul who escaped from Hell. Though Sam at first isn't allowed to disclose to Andi who he is and what he does, the Devil eventually grants him the greenlight to do so. Andi is hesitant to accept Sam and the chilling duty he must carry out, but winds up working as his assistant to capture escaped souls and striking up a romantic relationship with him at the end of Reaper season 1.
Missy Peregrym fought the undead on Van Helsing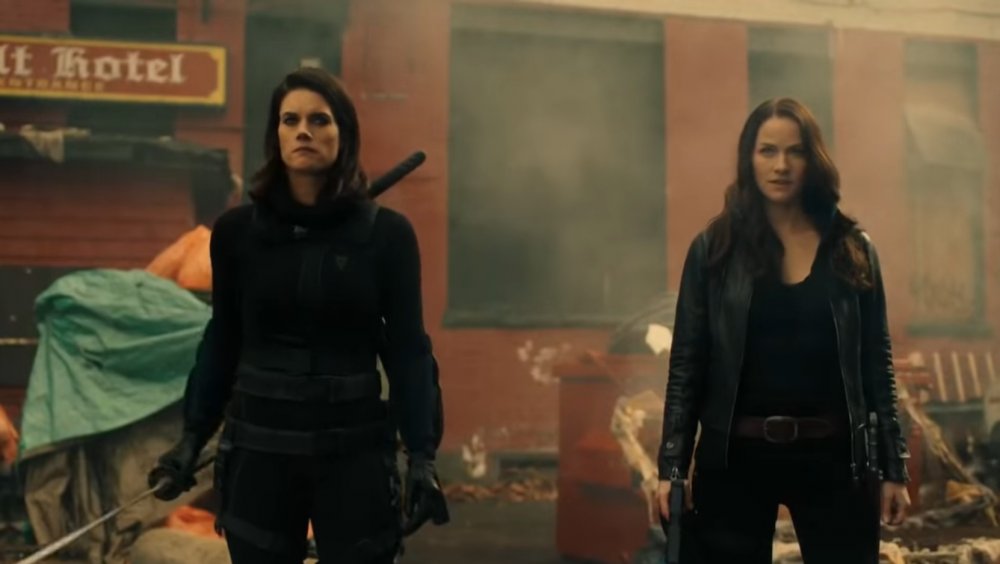 Syfy
Although Peregrym has had some incredible starring roles throughout her career, she's also not afraid to step back and lend her talents in a supporting part. She did just this in a handful of memorable episodes on SYFY original series Van Helsing, which was adapted from a popular graphic novel of the same name. The series sees a descendent of the famous vampire hunter, Vanessa Van Helsing (Kelly Overton), fighting to save humanity in a world plunged into endless darkness, much to the delight of its previously hidden vampire population.
On the show, Peregrym plays Vanessa's twin sister, Scarlett, who was given up for adoption at a young age. After the vampire apocalypse, however, the sisters find each other and work together to send the last of the blood suckers back into their coffins. During the second season of the show, Peregrym even took over duties as the series' protagonist when Vanessa was kidnapped for several episodes. This plot development came about as a way to work around Overton's pregnancy, which prevented her from filming the high-octane show (via OMFGTV). In looking for a dependable and skilled actress to take over the reins for a few episodes, they looked to the right person with Missy Peregrym.