Lyndsy Fonseca Dishes On Turner & Hooch, How I Met Your Mother, And Agent Carter - Exclusive Interview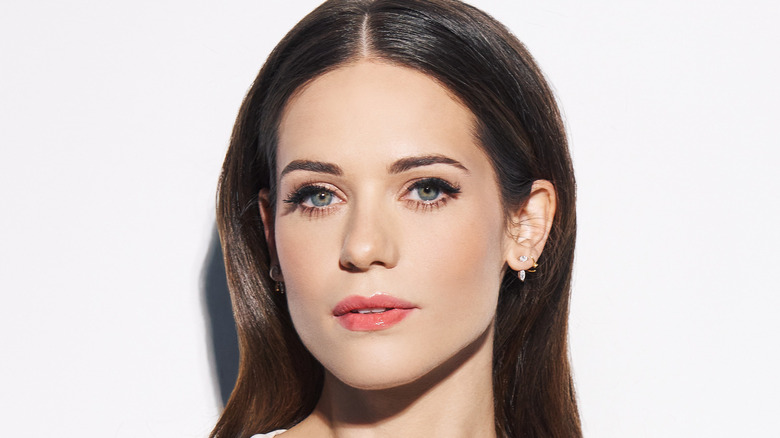 Persona PR
Lyndsy Fonseca is one of few former child actors from the early '00s who keeps getting major mainstream roles as an adult — and fans can't get enough. Ever since her first role in "Boston Public" in 2003, Fonseca has scored a steady stream of guest-starring and lead appearances in movies and TV. Between parts in shows like "The Young and the Restless," "NYPD Blue," and "Malcolm in the Middle," Fonseca was already relatively well-established before she nabbed the role of Ted's daughter in 2005 for "How I Met Your Mother."
In 2006, she starred as Jenny in the film "Dark Mind" before winning major TV roles on "Desperate Housewives," "Nikita," "Grandfathered," and "Agent Carter." Along with achieving TV stardom, Fonseca starred in the two "Kick-Ass" films, "Hot Tub Time Machine," and "The Ward." Still building her impressive resume, Fonseca is now starring in the Disney+ series "Turner & Hooch" alongside Josh Peck. Her upcoming film "Spinning Gold" includes top-tier music talent like Jeremy Jordan, Wiz Khalifa, and Jason Derulo. 
During an exclusive interview with Looper, Lyndsy Fonseca dished on her impressive acting career. She covered everything from working with Josh Peck and Reginald VelJohnson on "Turner & Hooch," that explosive "How I Met Your Mother" ending, her time on "Kick-Ass," and what it was like working with Hayley Atwell on "Agent Carter."
No more dog days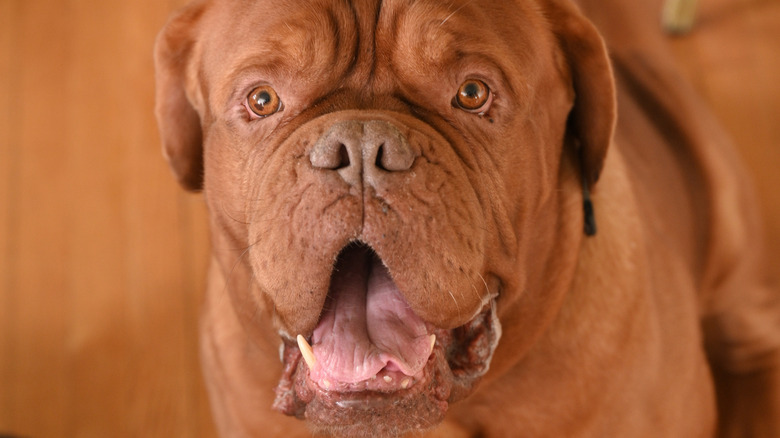 Disney+
Your latest project is "Turner & Hooch." What's it like, working with such a massive lovable dog, and does he cause as much mischief on set as his fictional counterpart?
Oh, yeah. That's a great question. We have five dogs that play Hooch.
Oh, wow.
And they all have very distinct personalities. I'd say Hammer is our dog that we use the most for the kind of crazier Hooch stuff that is really mischievous and tearing things up and stuff. And he's purposely, I think on purpose, not trained too well, so that he sort of is a little bit messier, which is really fun.
You also have scenes with the iconic Reginald VelJohnson, who is one of the only actors from the original film to appear in the series. How did you feel having his blessing for the show and having him be such an integral part of the new series?
Oh, it's so great to have him. He is such a lovely human. He's so kind. He's so grateful to be a part of our show. He'll tell stories about the original film and the original Hooch. He's just a delight. He's like a teddy bear. He's so kind. I feel so lucky that I get to be one of the actors that work with him a lot on the show because he's just such a loving guy. I hope, if we get another season, I hope we can all work with him more, and not just the Laura storyline, that he can be a more integral part of the storyline because he's just lovely.
Growing up with Josh Peck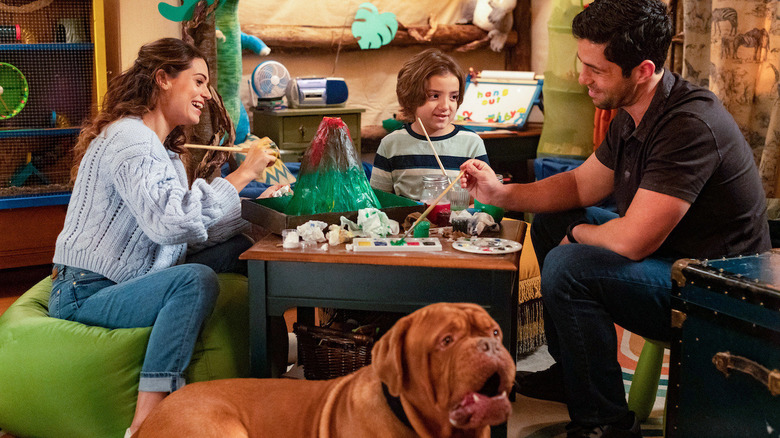 Disney+
How did you find that great sibling dynamic with Josh Peck, and what was it like working with him on the show?
Oh, Josh is great. I actually met Josh first when we were teenagers. We lived in the same apartment complex. We were kid actors, basically on our own with our moms. So, we knew each other as kids, and then we worked together on "Grandfathered" — I did a couple episodes. When this came around, Josh was already attached. I came in to do a chemistry read with him, and it just felt really natural. I really felt very at ease.
It was more that I was meeting Matt Nix and Josh Levy for the first time, our creator and producer. That was kind of like, "Oh, I don't know these guys." Josh, that part of it was just ... he already felt like my brother. I still call him "brother." I just texted him yesterday and said, "Hey, bro."
In "Turner & Hooch," you get to play a mom, a more grownup character. As a real mom, what has that shift been like?
Yeah, it definitely helps being a mom playing a mom. I don't have to work on that part of it, right? It just sort of naturally happens. I remember when I started "Turner & Hooch," I was like, "Yeah, but I have a two-and-half, three-year-old girl, and I'm playing a mom of an eight-year-old. What is that? I wonder what that's like." Working with Jeremy [Maguire], it was just instantaneous. The kid is so sweet, he loves working, he is so kind, and I loved him and had chemistry with him immediately. That I didn't really have to work on it, it just felt really natural and fell into place. I loved playing his mom.
A look to the future on Turner & Hooch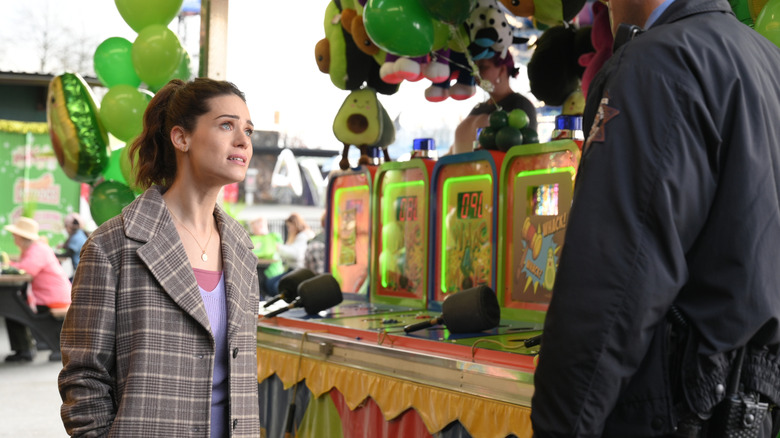 Disney+
It looks like this season is gearing up to have an explosive finish. Can you tease where the show is heading in the final few episodes, and what you think Laura might have to grapple with as the show progresses?
Yeah, it's so cool. We have, obviously, the bad guys of the week, and the Marshals are dealing with a lot on the show. But this through-line throughout the season that continues on is this investigation of our father's death, which is so cool to have that kind of consistency. And it does come to a head. Without giving much away, I would just say that Laura is onto something. And luckily, Scott humors her and helps her along with trying to figure out what she's on the scent of. And Hooch becomes a part of it, obviously, as well, so it's great.
One of my favorite things about the last two episodes is that a lot of characters that you never see together actually do get to work together. I guess I can spoil that. That was really fun for me, to have been up in Vancouver, shooting the show for so many months during COVID. Then finally, being able to work with some of the other cast members and the storylines combining for the end of the season was really fun.
Self-induced amnesia on How I Met Your Mother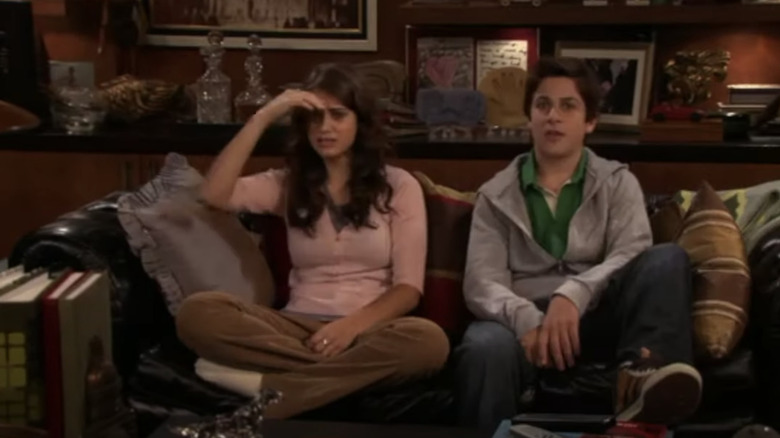 CBS
Switching gears a bit, the "How I Met Your Mother" series finale had one of the biggest fan reactions that I've ever seen in TV history. But you filmed it long before fans ever got to see it. Can you remember anything about your time shooting it or which alternate takes you filmed? And what was it like keeping that secret for so long?
Yeah, I remember it was a big deal. I remember signing an NDA, a confidentiality agreement, on set. I remember even though it was such an early start of the show, that it hadn't even ... It was an instant hit, but it still hadn't gained that cult following yet. 
But even then, it was a big deal, what we were doing, and to the point where I was so terrified of accidentally saying the ending that I forgot. I just never said it. I didn't even tell my own mother. I just never said it. I just forgot. Years later, we were doing a Comic-Con, and I think David Henry had told me because I was like, "I don't even remember." I was so terrified. It was like amnesia.
Fonseca's thoughts on the finale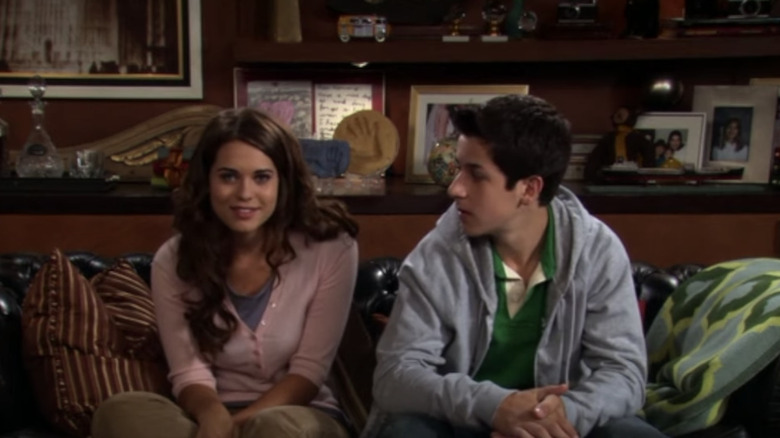 CBS
Did you do any other takes for that ending, or was everyone married to that one? You only did the one?
I'm sure we did a lot of takes that were variations of how it was said, but from my memory, and again, this was a long time ago, it was always that ending. It wasn't ... there weren't other women that were going to be the secret mom. From my memory, it was always that way, but we probably did takes of how it was said, eventually.
How do you feel about the finale?
I feel fine about it. I know that there was such a ... I remember when that was happening, there were articles written about it, people were upset, other people were defending it. I didn't really quite understand. I felt like the whole ride along, from the start, was the creators' idea of this show. We're just peeping through a window of the two creators and their current base, how their mind works. I always feel like with shows, whether you really like the finale or not, it's sort of irrelevant. That's the creative mind, and we're just a part of the ride. So I had no bad feelings about it.
Chilling with the HIMYM cast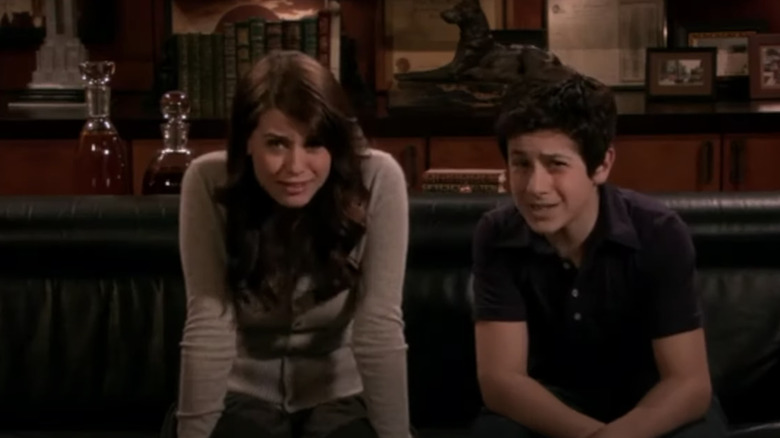 CBS
Did you ever get to work with Josh Radnor, or were all of those scenes just pieced together?
Yeah, they were all pieced together. On the pilot, Josh read with us, off-camera. And then, funnily enough, we just, as I got older ... You know I was a kid when I did that show. I didn't know him. But then, as I got older, we started having so many mutual friends, and I would see him at our friends' music shows. My husband in real life is almost ten years older than me, which is Josh's age.
My husband's college friend is one of Josh's best friends. So, we've just been, all of a sudden, circled in the same orbit, which is always so funny because he's clearly not old enough to be my father. But when I was much younger, I didn't know them very well, the cast. But, always so kind. And Cobie too, seeing her later as an adult, everyone was always so kind.
Is there someone you would have loved to actually have a real in-person scene with?
All of them. All of them. I mean, I think the reason that show was so successful was that the group dynamic was so fantastic. And, those creators, they do a lot of charity work. I would go to the set on the lot, for a couple of events, fundraisers, things like that, and see the cast and talked with them. 
I remember hanging out with Jason [Segal], and they're all very dynamic, wonderful people. But I think that show really is kind of like "Friends," you know? It was that group mentality that there's ... there just was a clique. And I think it says a lot about the writing and obviously the performances, you know?
Back to the HIMYM set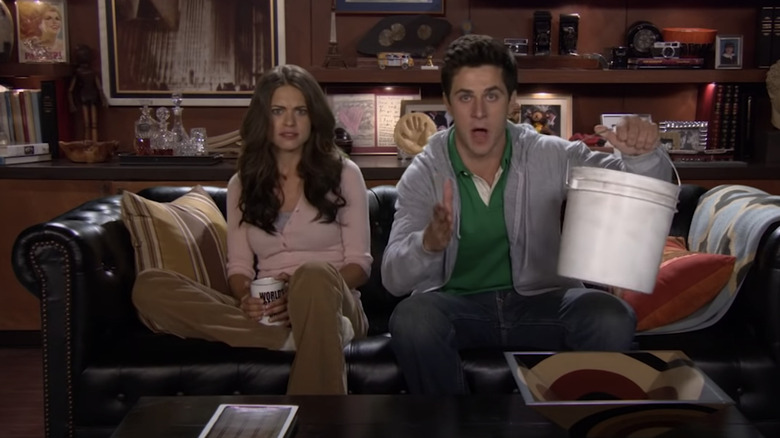 CBS
You got to film a video after "How I Met Your Mother," after your section wrapped a while before to do that hilarious video. Do you remember what I'm talking about? Teasing the final season?
Yeah, we did that for Comic-Con. I think it was a Comic-Con special. Yeah.
What was it like coming back after so long, doing that, and sort of getting to let loose?
It was different. I mean, David Henry and I had grown up so much, and that's when I had asked him, I said to him, "I forgot the ending." That's when he told me the ending again. It was great. I was so happy. They included us, and it was really fun to play the daughter and son again, and be a part of that world. I mean, honestly, if those creators call me to do anything, I'm always so happy to be a part of it because they're really talented.
Would you want to appear in the new show "How I Met Your Father" in a cameo capacity at all?
Of course! Yes, of course. I know Josh is, actually ... I was just texting with him. I know Josh is going to be a part of that show, and I said, 'Have so much fun." I love those creators. And I also know the show's being run by the lovely two talented people that were the showrunners over at "Grandfathered." So, I'm sure it's going to be fantastic. I'm sure it will be so funny. I love Hilary [Duff]. She's such a sweetheart, so, of course. I don't think that's going to happen but, I love the saga, and I think that it should continue on.
Kicking ass in Kick-ass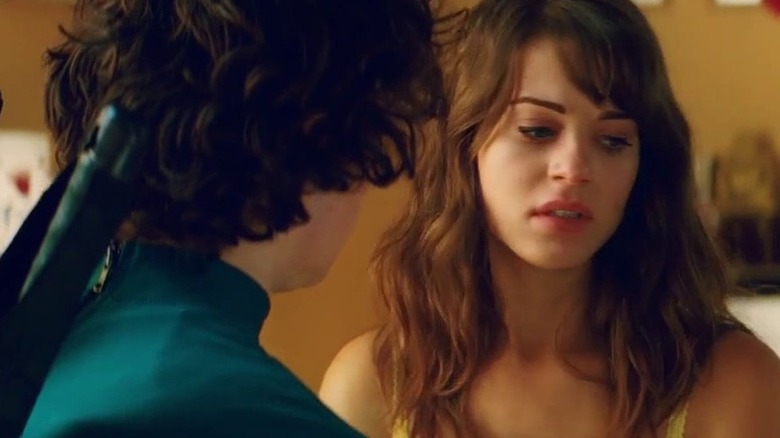 Lionsgate
You had a large role in the "Kick-Ass" films, along with some major Hollywood players. What was your favorite moment on that set? And what was it like working with the cast? Can you think of any outtakes or moments when the cameras weren't rolling? I know this is again taking you back quite a few years. [Laughs]
Well, you know what? Some of it was shot in Toronto, "Kick-Ass." But a lot of it was shot in London. So for me being a young adult traveling to London to shoot and beyond the Pinewood Studio lot, which is so iconic in London, it was a big deal for me. I obviously, I have been doing this since I was a kid, and I hadn't, besides Canada, I hadn't worked internationally before — I hadn't traveled. With Christopher Mintz-Plasse and Clark Duke, we actually had done "Hot Tub Time Machine" together.
Clark and I, and I had known Evan Peters since I was a teenager. We went way back. And so being in London with them and getting to know Aaron Johnson, obviously much more intimately, it was just such a wonderful treat. Everyone was super hardworking, happy to be there. We knew we were a part of something special, even that we knew that this was a collaboration of a lot of really talented people. And Jane [Goldman], the writer, is just so lovely. I had a wonderful experience.
Could Kick-Ass join the MCU?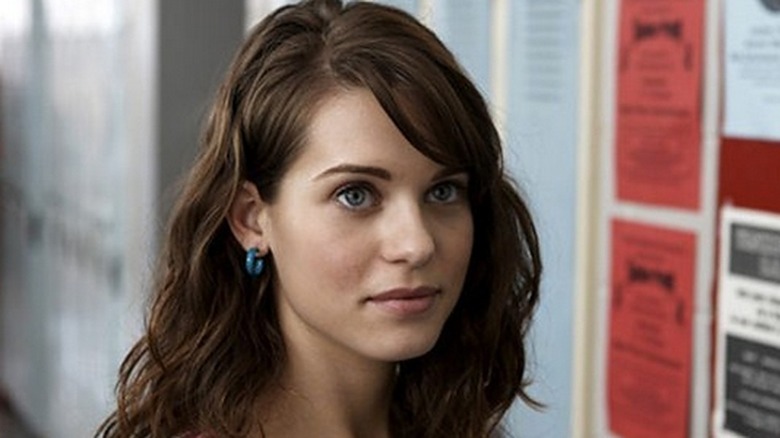 Lionsgate
Katie's role in "Kick-Ass" ended a bit abruptly. Did that have anything to do with filming conflicts? And do you wish there was a little bit more closure for her character?
Yeah, the second film was shooting when I was still on "Nikita." "Kick-Ass 2" was shooting in London, and I was shooting full, pretty hard, like big, bad hours in Toronto. I did fly to London to do one scene that I was in for the second one, that one scene. But I met with the director, who was lovely, of "Kick-Ass 2." And we knew that there were a lot of scheduling conflicts and I was just grateful to even have a quick little scene. And honestly, because it was all the original cast, and I just wanted to be a part of it.
Not many people realize that the original "Kick-Ass" comics were actually published by Marvel. Do you think there's any space for the "Kick-Ass" crew to join the MCU in some capacity, or would you be willing to take on another unrelated role elsewhere in the MCU?
Yeah, totally. With "Kick-Ass," I knew it was Marvel Universe, and then I did "Agent Carter." I don't think Peggy ... I don't think Angie, my character on "Agent Carter," was in the original comic book, but I've sort of orbited around the Marvel Universe plenty. And it's been lovely, working with the Marvel people over at "Agent Carter." I felt more connected to them than "Kick-Ass" because "Kick-Ass" felt much more like a Matthew Vaughn production. 
It was really his baby and Jane [Goldman's] baby and Plan B. But when I did "Agent Carter," being a part of that creative team, that cause, even though it was a TV show, it was all the people that do the features. I work with some really talented writers and, really, Joe [Russo], they directed "Captain America" — the features. I felt really honored to be around them. Some of the directors of those episodes gave me some great character advice, and I felt sort of more connected to the Marvel Universe when I was doing "Agent Carter."
Hayley Atwell: The MCU MVP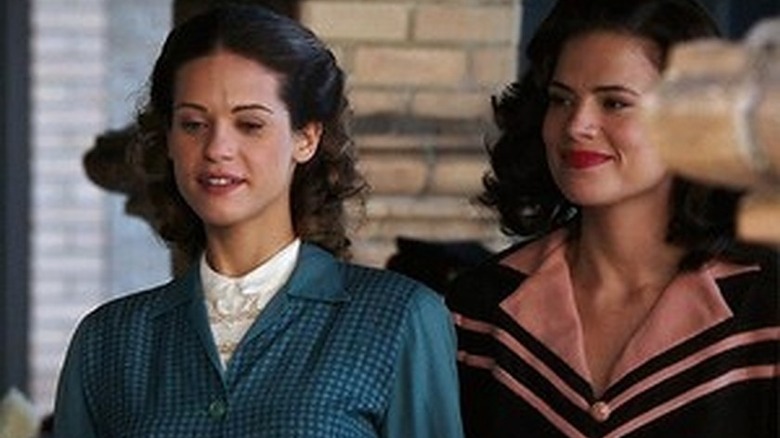 ABC
What was it like working with Hayley Atwell?
She is fantastic. She is so vibrant, funny, smart, talented, doesn't take herself too seriously. And most importantly, she was very kind. I have worked with a lot of number one leads and find that it can be difficult to be a supporting woman on a cast. It just kind of lends itself to competition, and Hayley showed none of that. She was so gracious, and she's still one of my favorite leading actors, being in a position where someone's leading the show. She has been my favorite female so far.
I have to say, that cancellation was one of the hardest ones that I've taken as a fan. That was rough.
Same! Same! I wasn't in the second season because Peggy moved locations. So Angie was not part of the second season. I was such a fan of the show. When they canceled that, having nothing to do with myself, I was so devastated because I think they were just doing really fantastic things. 
It was actually ... I was just on a plane, and someone was watching old episodes of "Agent Carter," and I like did a double take and saw myself. I was sort of silently watching across the aisle from someone else's screen. I was watching this whole action shot where Hayley takes down a bad guy on a rooftop of a moving car. And I was just sitting there going, "Man, that show was so under-appreciated." They did such a good job.
You know, we need to get a movie out, a "What If...?" episode or something.
I think that they would be crazy not to do an "Agent Carter" film. It would be crazy.
It was so good.
Where are Katie and Angie now?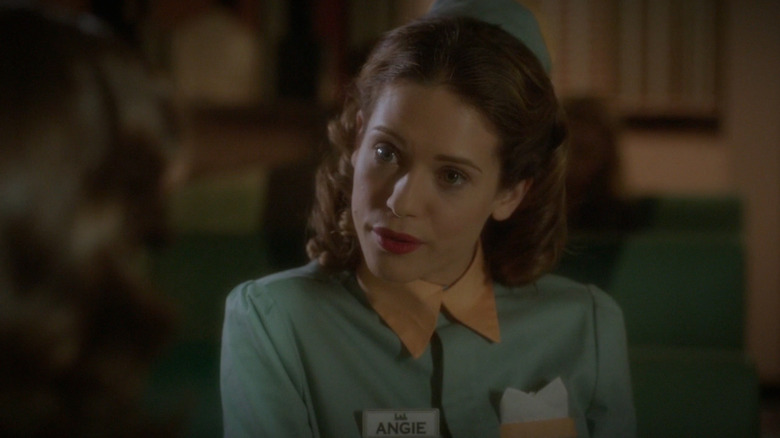 ABC
Since both your "Kick-Ass" character and your "Agent Carter" character sort of didn't get any closure in their endings, where do you hope that they are now? Where do you wish you could see them go now? Since it's been so long?
Well, I hope Angie isn't still auditioning and a waitress. I would love to ... Her dream was to be a Broadway star, so let's hope she's on Broadway. I loved, one of my favorite things about Katie in "Kick-Ass" was that she worked at a needle exchange. She was not your goody two-shoes girlfriend. She was kind of...
She's a badass.
I know that wasn't really a part of the storyline, but she worked at a needle exchange. I like to think that maybe she's working at a women's shelter and anti-violence work, or working on recidivism rates, or doing some sort of like wonderful public service.
Definitely, I love that.
Singers and saints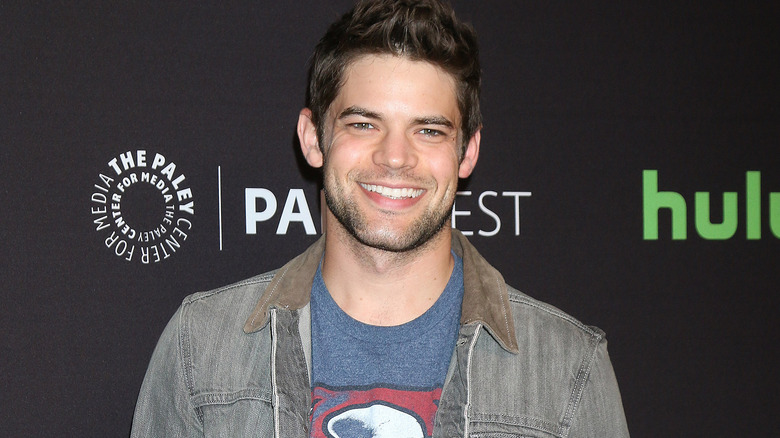 Joe Seer/Shutterstock
You have an upcoming project called "Spinning Gold" with Jason Isaacs, Jeremy Jordan, Wiz Khalifa, and Jason Derulo. Can you tell us about that film and what it was like working with some top music industry talents?
It was very fun. It was different than anything I'd ever done because I don't come from a background of Broadway. I haven't worked with a lot of musicians, singers, and performers like that. I was just surrounded by Broadway stars, Grammy winners, and very multitalented people. It was also very exciting because it was a '70s film, so we were all in vintage costumes. 
We were telling a really interesting story. It was a true story, so we were all playing real people. The woman I played, Joyce Biawitz, is alive and vibrant as ever. She is a freaking trailblazer and dynamic woman. It was a real honor to embody her, play a version of her and our version of the story.
It was a really special project. I think it was one of my favorites that I've actually done so far because it kind of had that like gritty indie filmmaking, but it was also kind of a large project in the sense of the talent that was involved. The production value, even though it was technically an independent film. I think Timothy Bogart, who was our director, producer, writer, he had a vision, and he was very specific about his vision.
A Grammy-winning cast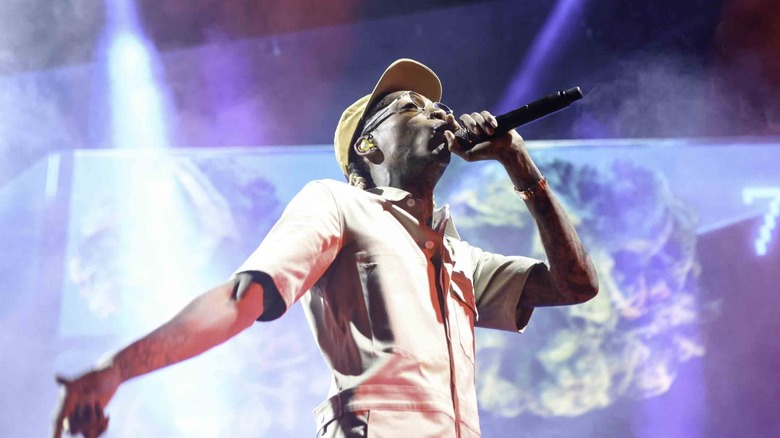 Jamie Lamor Thompson/Shutterstock
I love working with directors like that. You really are just on the ride of their creative ... whatever's going on in their mind. Half the time, I'd be like, "Timothy, what am I doing? Okay, if you say so." He's like, "It's a oner. It's going to take this." And we'd do 30 takes of steadycam thing. And I loved it. I had such a great time. I mean, Wiz Khalifa was hysterical to work with.
Jeremy Jordan is really ... We are watching this film, we will be watching that film through his memory of him. I think Jeremy really stepped up as a leading man. It's incredible. Jay Pharoah and Tayla Parks — there were so many, obviously Dan Fogler, there's just incredible people involved in that film. I'm so excited to see it. I'm so excited. Timothy actually just sent me some screencaps of his editing. They're editing it right now, and it's exciting.
How much performance is there in it? Is it a lot of singing?
A lot.
Oh, that's exciting.
Becoming music icons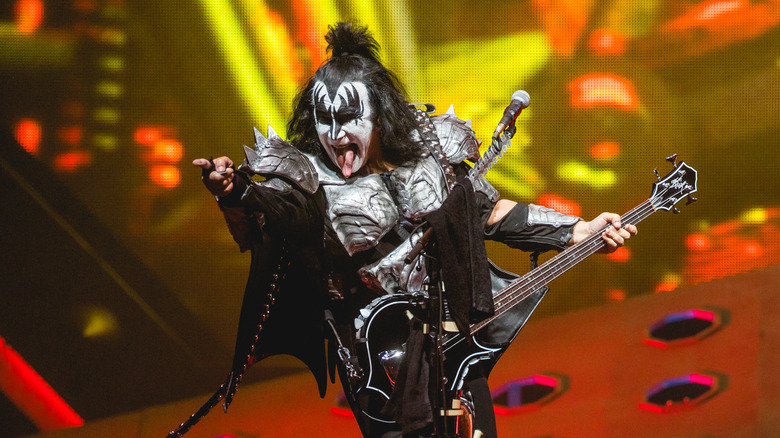 Tony Norkus/Shutterstock
Yeah. I haven't seen the final cut, and it's long, and they're going to have to sacrifice some performances just for time. Tayla [Parx] plays Donna Summer, and actually, our Kiss band was amazing. Casey Likes, who's on Broadway doing the "Almost Famous" Broadway production. He plays Gene Simmons, and the lead singer of X Ambassadors is in part of the Kiss band.
It's a really talented group of people. I think performance-wise, people are probably going to be pretty blown away. There are real recordings, like Jason, they're all Pink Sweat. They're all making real recordings of these iconic bands, and Wiz, obviously playing George Clinton. It's a really, I mean, I hope it's awesome. I hope that people will watch it.
I don't see how it could be anything but awesome. Even if you tried to make a bad movie with that cast, it's just, yeah. That would be difficult to do.
I know. I know. They're just so talented — everyone. I mean, honestly, I just kept being like, "I can't believe I'm here."
Becoming a working mom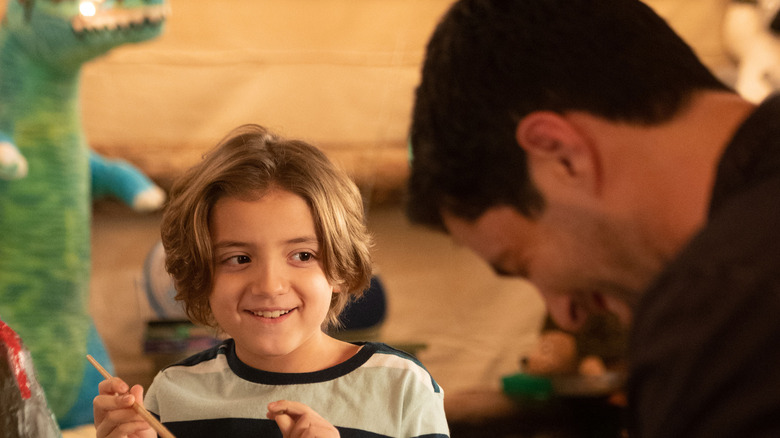 Disney+
What have been the biggest challenges in your career so far, and what are you most proud of accomplishing?
Well, I think the most challenging part was having a child. Being a first-time mom in an industry where I sort of had early success as a young person. I think it took some time to have some sort of re-evaluation of identity. I think I was really feeling, "Who am I in this business again? Am I the same and am I different? What is different? Do I just pretend? Do I just bounce back, and pretend like nothing's changed, or do I ..."
It's really kind of an uncharted territory, when you are a first-time mom in general. Then to have to sort of, I remember my first screen test, since having Greta, wearing maternity jeans and pumping in the car — feeling so uncomfortable in my own body and trying to be this like sexy cop. I felt like an imposter. 
I think the second time around, if I were to have another kid, which I hope I do one day, I think I'll have a lot more confidence, postpartum-wise. It's just been a transition of managing a career with a baby. I know I'm not alone in that, as a woman in the industry, but in all mothers, in any industry. That so far has been the most challenging, kind of linking the two.
What the future holds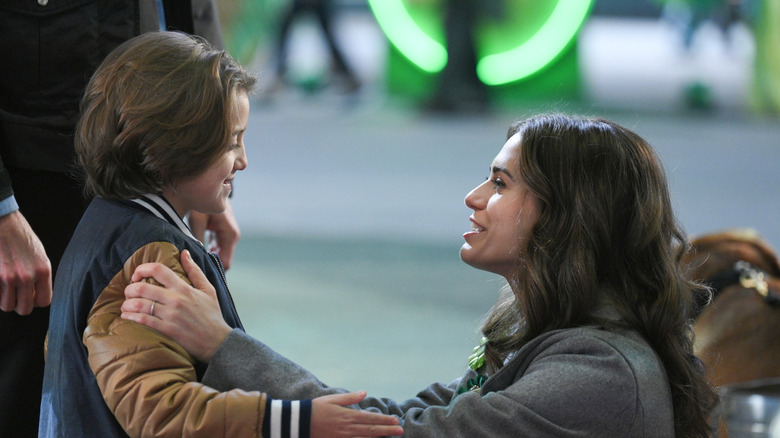 Disney+
Has that been the most rewarding as well?
Absolutely. Yeah, absolutely. Work is always still important. I'll always be a working parent, but your priorities shift. You're not going to be trying to, or at least with a young ... I won't speak for everyone. I personally, with a young child, I want to wake up with her at 7:00 AM, so I can see her for a few hours in the morning instead of going to have drinks with the cast 'til 2:00 AM after we wrap. It's just like the priorities change. I don't mind those priorities. Those are priorities that mattered to me, so.
Is there anything else about anything upcoming, anything career-wise that you wanted to touch on?
No, I don't think so. I am very excited to see the finishing cut of "Spinning Gold," and I'm excited for people to see the finale, the rest of the season of "Turner & Hooch." I hope we get a second season, and then maybe they'll make an "Agent Carter" movie. [Laughs]
We really need that. Call up whoever you know at Disney.
No, that's Hayley's job. Hayley's gotta fight for that. I'm sure she already has. I'm sure.
At the very least, we need you to come on for "What If...?" Season 2.
I'll be there. [Laughs]
Fans can stream new episodes of "Turner & Hooch" Wednesdays on Disney+ with the season finale airing October 6.