Here's How Season 2 Of What If...? Will Be Different From The First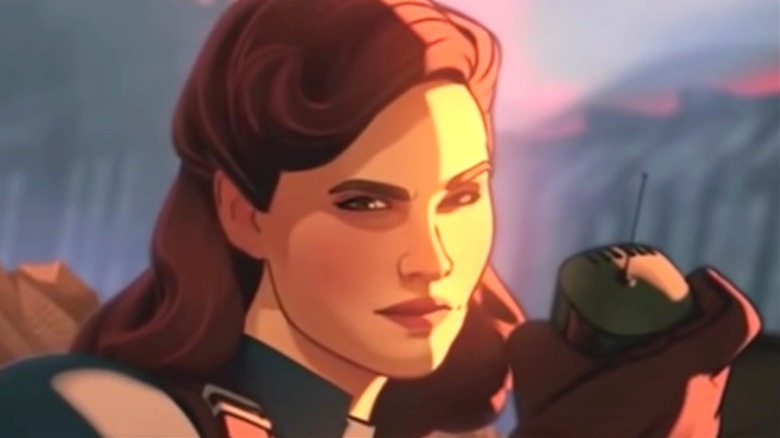 Marvel Studios/Disney+
Marvel's latest Disney+ series, "What If...?" has been warmly received by fans eager to dive deeper into the ever-expanding depths of the Marvel cinematic multiverse. Based on the popular comic series of the same name, the series explores what would happen if our favorite superheroes made some very different choices, and how such decisions would impact the storyline at large. Episodes 1 and 2, for instance, have answered the questions "What if Peggy Carter took the super soldier serum?" and "What if T'Challa became Star-Lord?," respectively, and showed that the changes in these universes have a ripple effect. With seven episodes to go, it's clear Marvel will only continue to share even more exciting stories through the series.
It's also been announced that "What if...?" will have a second season. It's still unclear what these episodes will entail, but the man pulling all of these intricate Marvel strings, Kevin Feige, has shed some light on series' sophomore season, and we are definitely excited to see what's to come.
What If...? Season 2 will involve Phase Four movies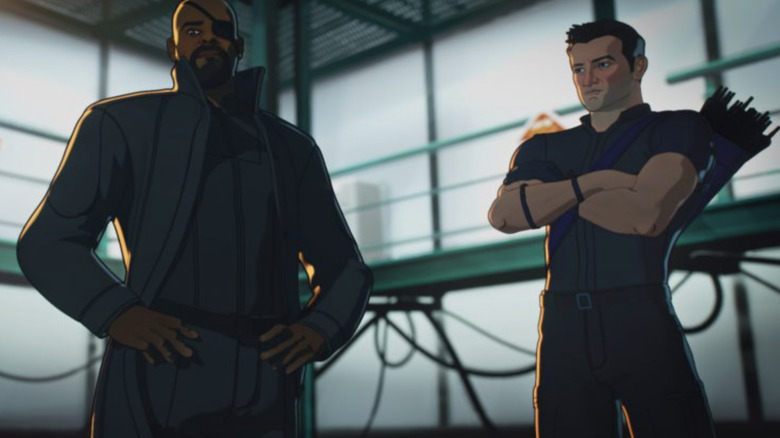 Marvel Studios/Disney+
In an interview with Screen Rant, Kevin Feige gave some insight on "What If...?" Season 2. When asked how Phase Four and the multiverse will tie into "What If..?, Feige said, "That's the fun thing about having the 'What If...?' series now; we can explore questions just like that." 
Feige elaborated, "And I will say, just as Season 1 is tapping into films and storylines from the MCU that you've seen up to this point, Season 2 will definitely incorporate movies from Phase Four."
The only Phase Four film we've gotten so far is "Black Widow," which canonically took place after "Captain America: Civil War," which kicked off Phase Three. However, the upcoming installments in Phase Four, especially "Spider-Man: No Way Home," "Doctor Strange in the Multiverse of Madness," and "Ant-Man and The Wasp: Quantumania" will all be focusing on the multiverse — no doubt opening up some very exciting possibilities for the types of plot twists that "What If...?" Season 2 might dive into. 
With a stacked film release schedule for the next two years, it's unlikely we'll be seeing "What If...?" Season 2 anytime soon, but that won't stop us from guessing what Phase Four storylines the series will go on to explore.
"What If..." releases new episodes ever Wednesday on Disney+.