The Blue Bayou Scene That Had Alicia Vikander Shaking – Exclusive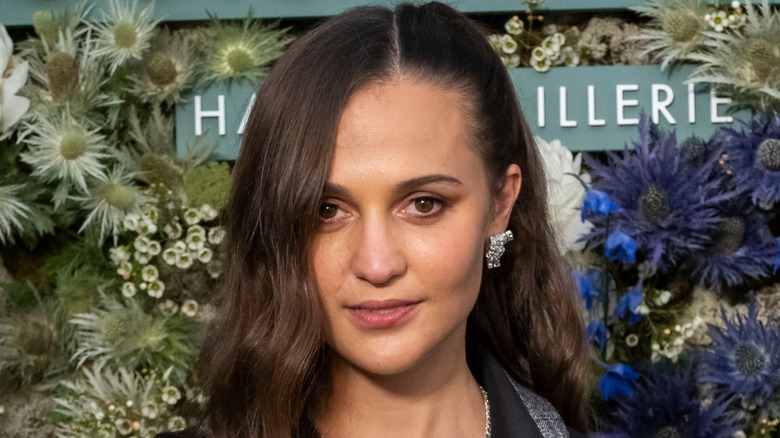 Arnold Jerocki/Getty Images for Louis Vuitton
Oscar-winner Alicia Vikander has been acting in high-profile films like "The Danish Girl" and "Tomb Raider" for nearly two decades, but there are still moments on set when nerves get the best of her. That's exactly what happened while filming her new movie, "Blue Bayou," the feature-length directorial debut of Justin Chon ("Twilight") that is out now in theaters.
In "Blue Bayou," Vikander plays Kathy LeBlanc, the pregnant wife of Antonio, a Korean-American man (Chon) who is threatened with deportation even though he was adopted by U.S. citizens more than 30 years ago. It's an effectively heartbreaking story that sees their young family, which included his stepdaughter, torn apart by systemic injustice and legal red tape. But, in a touchingly uplifting scene, Kathy and Antonio attend a party where she gets up to sing Linda Ronstadt's alluringly somber song "Blue Bayou." For Vikander, who recently spoke exclusively to Looper, it was a scene that had her "freaking out" about singing on camera for the very first time.
Alicia Vikander had to work through performance nerves while filming Blue Bayou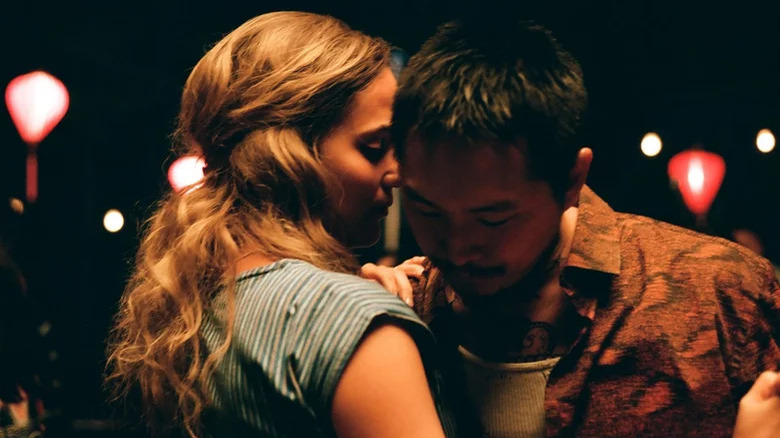 Focus Features
Alicia Vikander recalls how her nerves took over right before filming the singing scene in "Blue Bayou." She explained, "When I got on set, I very clearly remembered that in 'Anna Karenina,' I had an episode where I couldn't stop shaking while filming because I was so nervous. I didn't get to the same level [on 'Blue Bayou'], but I got up on that stage, and my hand was vibrating a lot. And I thought to myself, 'Wow, you've done this... you should be a professional.' So, I tried to hide it. And I was able to really talk to myself, like, 'Okay, get over it.' And then I started to sing."
In the end, Vikander calls it her "favorite scene" in the film, despite the anxiety it created behind the scenes. "It is such a beautiful song, and the beauty of music is that it is kind of a direct access to emotions," says Vikander. "And with that scene, it's in a place in the film where this couple's hands are tied. They're put in this terrible situation where they can't do anything. They're kind of in the hands of the authorities. And the song itself, when it might be very tricky for them to find the words and get through it together, kind of becomes a way for them to just magically connect."
In terms of preparing for the "Blue Bayou" scene, Vikander took a unique approach by performing karaoke. "Linda Ronstadt gives an amazing performance, and it's such a beautiful, heartbreaking song, but it's not easy," says Vikander. "Funny enough, my husband ['X-Men' actor Michael Fassbender] was filming in Hawaii, so we met up there, and we did karaoke. And I said, 'Time for you to sing [this song].' And he did. Then he turned to me and was like, 'Oh, my God, it's actually not an easy song to sing.' I was like, 'I told you!'"