Michael Fassbender Wants More Comedy Roles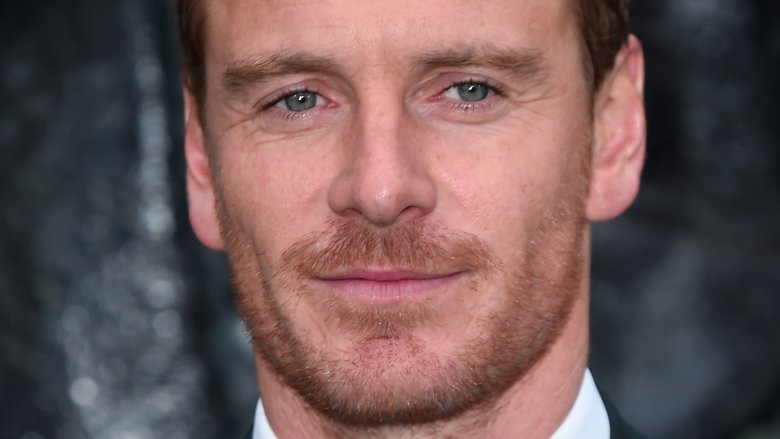 Getty Images
Michael Fassbender is eager to swap heart-wrenching dramatic roles for some chuckle-worthy ones instead.
Fans likely know Fassbender from his work in the X-Men franchise, Prometheus, and the miniseries Band of Brothers, amongst a slew of other impressive appearances. However, despite establishing himself as a talented genre star, the 40-year-old actor is looking to expand his horizons. Speaking with the Irish Sun during a press junket for his upcoming film Alien: Covenant, Fassbender revealed that he wants to step onto comedy scene for future films.
Fassbender explained that he really enjoyed injecting a bit of humor into his Convenant character (or characters, rather, as he plays a double role in Walter and David 8), and it's something he wants to pursue more in upcoming roles.
"I try and sort of bring [my playful side] in wherever I can. Like [with Walter] as well, there are some fun moments there. It's something that I have to do more of," said Fassbender.
And who better to team up with for a comedy flick than famous funnyman Seth Rogen? Fassbender acted opposite Rogen the Danny Boyle-directed biopic Steve Job, so the pair have some existing chemistry. Fassbender even said that he's already talked to Rogen about a possible comedy collaboration.
"I spoke to Seth Rogen about it. We'd met before [and] I was a fan of his work. I think I threw a blueberry at him actually. It was at one of these dinners and he was at the table across the way and so that was our introduction and then I got talking to him," Fassbender explained. "So, when we were [working] on Steve Jobs, he said, 'I thought we'd work together at some point but I thought it would be in one of my movies.'"
Fassbender said that "at some point" the two might join forces a movie. Here's to hoping the actor can secure a comedy role he's truly passionate about. No doubt he'll be able to deliver.
For now, it seems Fassbender is sticking to sci-fis and dramas. It may be a while until Fassbender appears in something like Neighbors 3, but fans can look forward to seeing him in Alien: Covenant, slated for release on May 19. Before you head out to the theaters to see the flick yourself, find out what the critics are saying about Alien: Covenant.