These Shocking Members Of Pawn Stars Don't Get Paid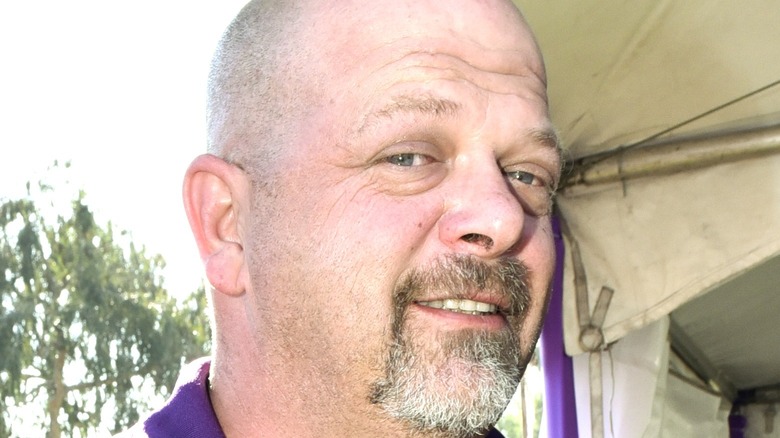 Rodin Eckenroth/Getty Images
For years, History's "Pawn Stars" has been bringing in experts to help assess the value of the items coming through lead broker Rick Harrison's Las Vegas pawnshop. The stranger the item, the stranger the expert — with some specialists even going on to become industry stars themselves. But what do these people get out of it?
Some of the show's most famous experts include antique restorer Bob Yuhas, arms and armor specialist Sean Rich, sports memorabilia guru Jeremy Brown, classic car restorer Bill Tsagrinos, history and museum expert Mark Hall-Patton, and antique know-it-all Dr. Phineas T. Kastle. While all these people seem to be well-off financially thanks to their various businesses, many viewers assume that they are also being compensated to visit the Gold & Silver Pawn and give their assessments. 
But is the notoriously stingy Rick Harrison really forking up big bucks to bring in his buddies for their expert analysis?
Experts get paid in free publicity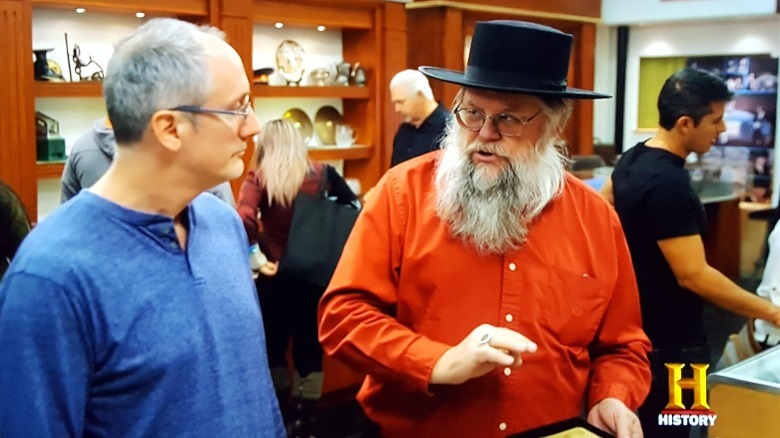 History Channel
Appearing on a major reality television series is not only a fun opportunity, it's free advertising. And both the experts and the producers of "Pawn Stars" know this. That's why there is no monetary deal in place to compensate the specialists being brought on the show.
Speaking with Deadline, experts described how "Pawn Stars" changed their lives and ultimately led to massive increases in business. "That's why I do the show — to showcase the museum and get people out here," explained Mark Hall-Patton, aka "The Beard of Knowledge." Hall-Patton has been appearing as an expert since 2009.
Jeremy Brown, another regular, says his appearances have led to dramatic boosts in sales at his Ultimate Sports Cards and Memorabilia shop in Las Vegas. The publicity has been so good that he actually decided to move the store closer to Gold & Silver Pawn. "It's been night and day," Brown told Deadline. "[Pawn Stars] has done wonders for our shop."