The Surprising Amount These Vintage Tin Toys Fetched On Pawn Stars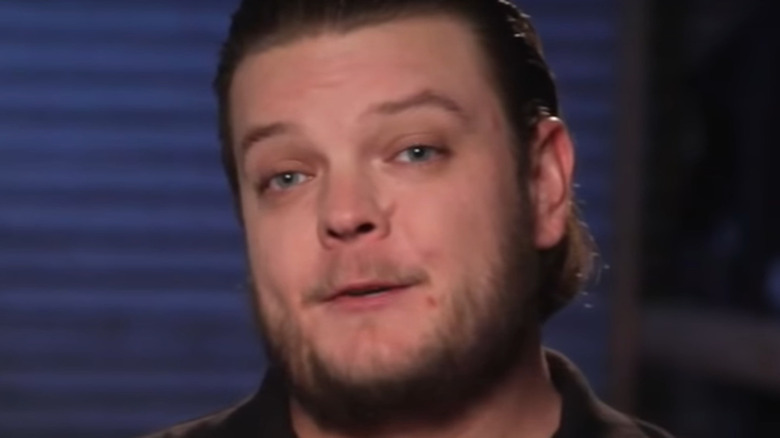 History/YouTube
"Pawn Stars" is a television staple in 2021, still enjoying a run on the small screen that most shows only dream of. At the time of this writing, it is sitting at 17 seasons and is on the verge of hitting 600 episodes after just over 12 years on the air — a tenure that History hasn't continually extended purely for the sake of doing it. The series is practically the network's flagship title at this point, with a viewer base that spans the globe, made up of TV watchers that are constantly eager to see what's going on at the now-famous tourist destination, the Gold & Silver Pawn Shop.
Run by the father-son duo of Rick and Corey Harrison, as well as the latter's longtime friend, Austin "Chumlee" Russell, the store boasts an inventory of truly remarkable items. Everything from historical documents to sports memorabilia lines the shelves of the Gold & Silver, with this myriad of treasures coming from its innumerable patrons. Week in and week out, both local Las Vegas, Nevada residents and people from all over the world stop by with things to sell, crossing their fingers in hopes that they'll get their desired figure. They don't always leave with their exact number, but more often than not, they score a nice chunk of change.
For instance, a customer once appeared on "Pawn Stars" with a plan to sell off some vintage tin toys. When negotiations were all said and done, she left the shop with a surprisingly large wad of cash.
A seller received a trip-digit payday for her old tin toys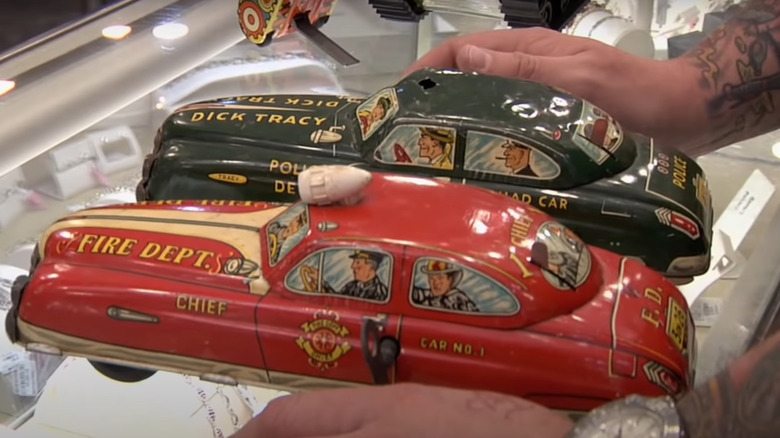 History/YouTube
The ninth season of "Pawn Stars" saw a couple of rare tin toys come through the doors of the Gold & Silver. Produced sometime in the mid-20th century, a company known as Marx Toys, which operated from 1919 up until the early 1980s, was responsible for the wind-up vehicles. For a time, Marx was the single largest toy manufacturer in the world, but now over 100 years since its founding, the name is missing from toy aisles everywhere — causing most of the toys created under its banner to be worth a pretty penny.
Given how big the vintage toy collecting market is, Chumlee and Corey were immediately interested in striking up a deal. The customer initially offered the tin toys up for $500, prompting the "Pawn Stars" mainstays to seek out their expert to ensure they were even in the right price ballpark. Not to mention, Corey had concerns that they may have been produced overseas toward the end of Marx's run, making the value drop significantly. Upon hearing the appraisal, however, these worries were dashed, and he got the toys for a hefty $350.
Time and time again, "Pawn Stars" has proven that something as seemingly inconsequential as a cheap, tin children's toy could someday accumulate a value that dwarves its original retail price and then some. It's worth taking care of what you own, because you never know what kind of price it could catch in the years to come.