What The Cast Of Game Of Thrones Did After The Show Ended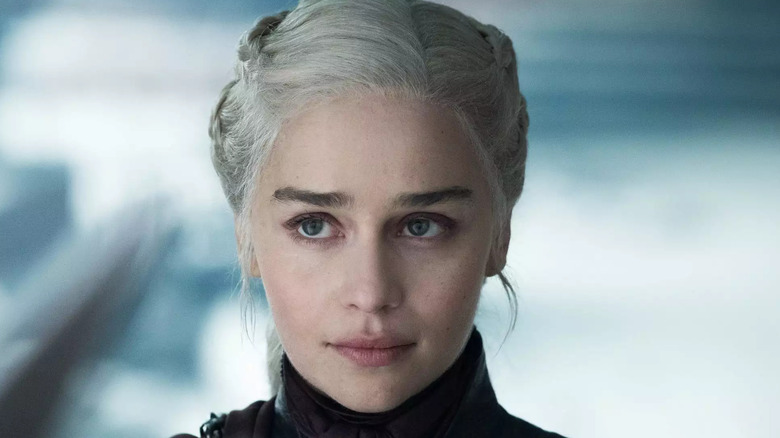 HBO
From 2011- 2019, "Game of Thrones" seemed to be all anyone could talk about. The hit HBO series, based on George RR Martin's "A Song Of Ice And Fire" novels, smashed viewership records, won multiple awards, and garnered more attention than any fantasy series since "Harry Potter."
Season 8 saw the series reach a long-awaited, highly-anticipated conclusion to the epic story of ice and fire ... and fans weren't pleased. The final season features some of the show's lowest-rated episodes. Controversy overshadows content: Daenerys Targaryen goes from Mhysa to Mad Queen in one episode. Instead of killing the Night King, Jon Snow kills Dany before leaving Westeros for a quiet life with the wildings. Perhaps most unexpected of all is Bran Stark's rise to power, as the remaining characters elect him as their king in the series finale.
Controversy aside, the cast of "Game of Thrones" have remained loyal to the series after its end, (mostly) voicing support for season 8 and its polarizing decisions. For many actors, the HBO series helped launch successful careers, while established actors expanded acclaimed careers throughout the show's run. The finale may have been the end of an era, but for cast members, the show went on. Here's what everyone did after the game ended.
Kit Harington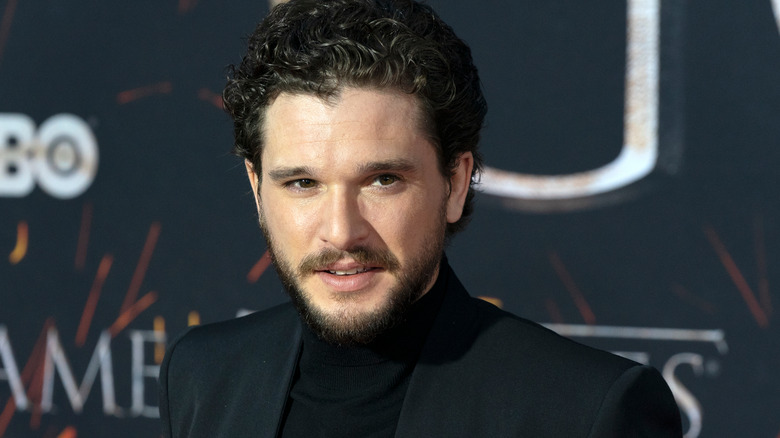 Shutterstock
Kit Harington found his breakthrough role on "Game of Thrones" after beginning his career in the theatre. Playing Albert Narracott in a National Theatre production of "War Horse" garnered Harington a significant amount of acclaim. This success led him to audition for "Thrones," where he landed the role of Jon Snow, aka Aegon Targaryen, the Sixth of his Name, Slayer of White Walkers and Know-er of Nothing.
Like his friend and co-star Emilia Clarke, Harington landed several other roles while "Game of Thrones" aired. In 2014, he played the main character in "Pompeii" alongside Emily Browning. Harington also starred in 2014's "Testament of Youth" as well as the 2017 BBC series "Gunpowder," based on his ancestor Robert Catesby and the Gunpowder plot.
Unfortunately, the rapid rise and fall took its toll on Harington, who checked into rehab following the series finale for six weeks after telling Esquire that taking off his costume for the last time "felt like being skinned." Harington bounced back soon after, however, appearing in Season 2 of Netflix's "Criminal: UK" and voicing Eret in the "How To Train Your Dragon" franchise. Harington also joined the MCU, landing an "Eternals" role as Dane Whitman aka Black Knight.
Richard Madden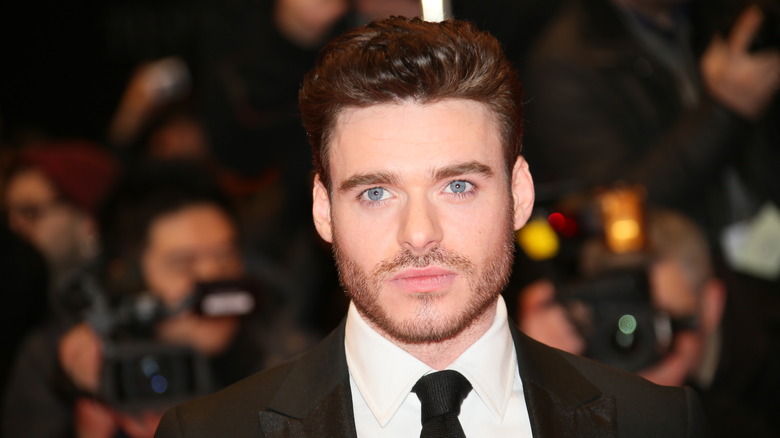 Shutterstock
Richard Madden had an early exit from "Game of Thrones." His character, Robb Stark, met a grisly end that took fans by storm in Season 3. During the infamous Red Wedding, Robb and his army are slaughtered by the Freys in retaliation for breaking a marriage oath. The Young Wolf perishes early in the series, yet his shadow looms over the events going forward. With Robb and Catelyn gone, the rest of the Starks are left to pick up the pieces of Robb's plight.
Madden's career continued to flourish after his character's death. He reprised his role as Romeo in a 2016 West End production of "Romeo And Juliet." In 2015, he played Prince Kit in the live-action "Cinderella," and 2016 also saw him star as Cosimo de'Medici in Season 1 of the historical drama "Medici." In 2018, he appeared in the BBC thriller series "Bodyguard," earning a Golden Globe for his performance as Sergeant David Budd.
Madden's film career continued to grow with his role as John Reid in the 2019 Elton John biopic "Rocketman," 2016's "Bastille Day" alongside Idris Elba, and 2019's "1917" with fellow "Game of Thrones" alumni Dean-Charles Chapman. Madden also joined the MCU as Ikarus in the 2021 film "Eternals." With a Marvel role and an upcoming Amazon Studios project, "Citadel," with the Russo brothers on the horizon, the future looks bright for this ex-"Thrones" star.
Peter Dinklage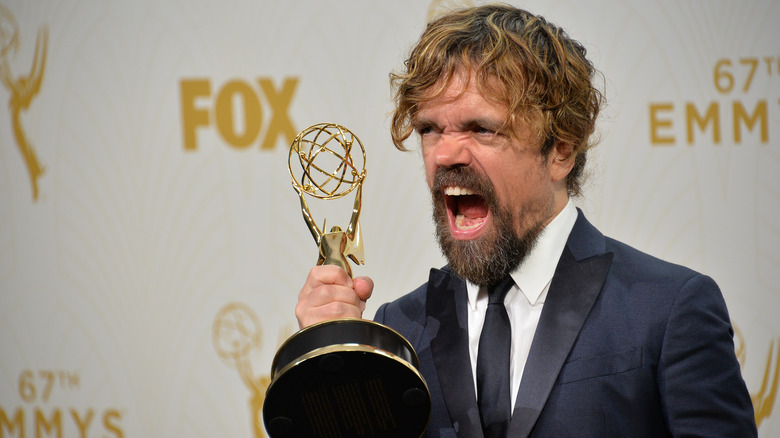 Shutterstock
Prior to production, author George RR Martin and series writers David Benioff and D.B Weiss knew there was only one actor they wanted to play Tyrion Lannister: Peter Dinklage. Dinklage rose to prominence for his roles in films such as "Elf" (2003), "The Station Agent" (2003), and "The Chronicles of Narnia: Prince Caspian" (2008). Coming out of "Chronicles of Narnia," Dinklage was reluctant to return to fantasy and almost passed on the role, but Benioff and Weiss convinced him to give "Thrones" a chance.
Dinklage won several awards for his performance as Tyrion, the black sheep of House Lannister, including multiple Emmy Awards and a Golden Globe in 2012 for Best Supporting Actor. In addition to playing Tyrion, Dinklage also joined the MCU as Eitri in "Avengers: Infinity War," as well as playing the villainous Trask in 2014's "X-Men: Days of Future Past."
After "Game of Thrones" came to an end in 2019, Dinklage was one of the cast members who praised the series finale, particularly Daenerys Targaryen's divisive endgame. As he told the New Yorker, "My feeling is they [fans] didn't want it to end, so a lot of people got angry." Post-"Thrones," Dinklage starred in the 2021 crime thriller "I Care A Lot" as mobster Roman Lunyov. The actor appeared as himself in 2019's "Between Two Ferns: The Movie" as well as providing the voice for characters in "The Angry Birds Movie 2" (2019) and "The Croods: A New Age" (2020).
Lena Heady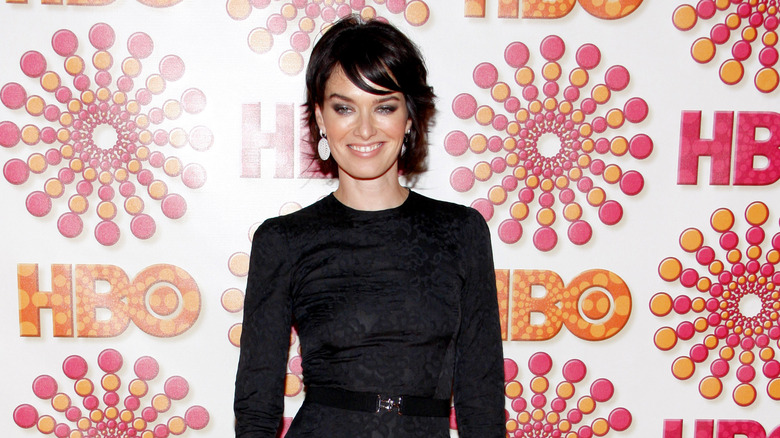 Shutterstock
Despite their animosity onscreen, Lena Heady and Peter Dinklage's real-life friendship caused Heady to audition for the role of Cersei Lannister. In retrospect, nobody could have played the evil queen better. Heady's iconic look as Cersei (smirking and drinking wine) elevated the character to new heights. Her portrayal of Cersei encapsulates the schemes, betrayals, and subterfuge that makes "Game of Thrones" what it is.
Before "Thrones," Heady gained notoriety for her roles in "Waterland" (1992), "The Brothers Grimm" (2005), and Zack Snyder's "300" (2007), as well as playing Sarah Connor in "Terminator: The Sarah Connor Chronicles" (2008 – 2009). She continued her career in film while working on "Game of Thrones." In 2012, she appeared as the primary antagonist in comic book movie "Dredd" before starring in 2013's "The Purge," "300: Rise of an Empire" (2014), "Pride and Prejudice and Zombies" (2016), and "Fighting with My Family" (2019).
After "Thrones" came to an end, Heady reunited with former co-star Nathalie Emmanuel for "The Dark Crystal: Age Of Resistance," where she has a supporting role as the voice of Maudra Fara/The Rock Singer. Additionally, Heady voiced Amelia Hughes in the animated web series "Infinity Train," as well as Morgana in TV miniseries "Wizards." Heady criticized her character's endgame in an interview with the Guardian, stating she "wanted a better death" for Cersei.
Sophie Turner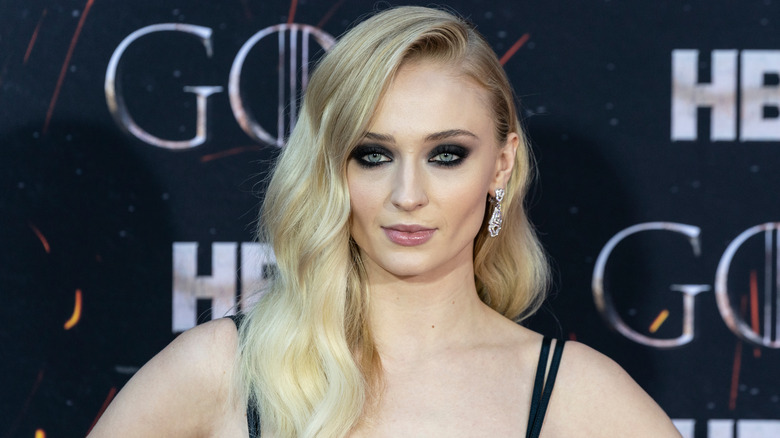 Shutterstock
Sophie Turner's portrayal of Sansa Stark in "Game of Thrones" propelled the young actor to stardom. She made her acting debut as the noble Lord Eddard's eldest daughter, who proved to be one of the most polarizing characters in "Game of Thrones": in season 1, her naivety and loyalty to the Lannisters saw many fans turn against her in favor of her plucky sister, Arya. However, Sansa's journey throughout the series isn't to be discredited. After she sees Joffrey's true colors, Sansa is forced to grow up fast, mastering her poker face in the King's Landing's political viper pit before she eventually becomes Queen in the North in the series finale.
While playing Sansa for eight seasons, Turner found success on the big screen for her portrayal of Jean Grey in "X-Men: Apocalypse" (2016). Turner starred in other films during "Game of Thrones," including 2013's "Another Me," 2015's "Barely Lethal," and the 2018 thriller "Josie" alongside "American Horror Story" vet Dylan McDermott. 
After the series finale aired, Turner appeared in the 2019 sequel "X-Men: Dark Phoenix." She married Joe Jonas in Las Vegas in May of that year and again in Paris in the following month, before giving birth to their daughter in July 2020. Fans can see her in the streaming series "Survive," where she plays a plane crash survivor living with depression.
Maisie Williams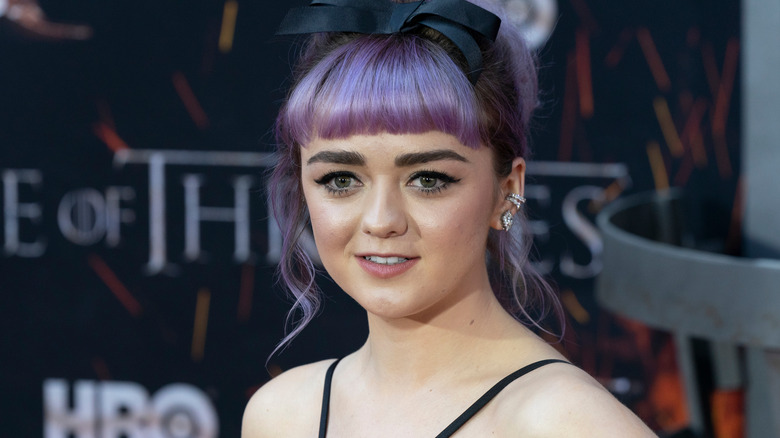 Shutterstock
Like Turner, Maisie Williams was a newcomer to show business when she made her acting debut as Arya Stark. Portraying Arya gave Williams plenty of action to work with: Unlike her sister, Arya preferred sword-fighting to sewing, shedding societal expectations to become one of the show's biggest badasses. Her character even did what Jon Snow couldn't — kill the Night King.
Williams' other roles include a guest appearance on "Doctor Who" in 2015, as well as lead roles in the 2015 docudrama "Cyberbully" and the British sci-fi thriller "iBoy." She's appeared in multiple movies, such as "The Falling" (2014), "Mary Shelley" (2017), "Early Man" (2018), and "Then Came You" (2018). In a review of "The Falling," The Independent praised Williams' performance, saying she "has the same mix of defiance, precociousness and vulnerability that she brings to her most famous role thus far, as Arya Stark in HBO's 'Game of Thrones.'"
A successful tenure on "Thrones" propelled William's momentum after the series finale. She starred in "The New Mutants," the final installment in Fox's "X-Men" franchise. In addition, Williams starred in "The Owners" (2020), a horror film adapted from a graphic novel, as well as appearing in 2019's "Two Weeks to Live" and voicing Cammie MacCloud in the animated web series "gen:LOCK" alongside Michael B. Jordan, David Tennant, and Dakota Fanning.
Isaac Hempstead-Wright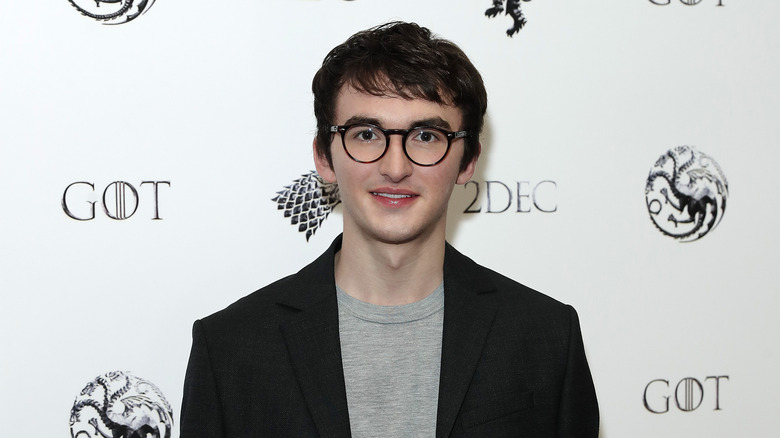 David M. Benett/Getty Images
Against the odds, Isaac Hempstead-Wright's Bran Stark beat other contenders to win the game of thrones, chosen by the Westerosi lords and ladies in the series finale "The Iron Throne." With Dany dead and Jon exiled, the Targaryens found themselves out of the game. Instead, Tyrion suggested Bran for the position, and everyone consented. Victory for House Stark.
Hempstead-Wright initially disbelieved the script when reading that his character would be king, though he came around to the idea. Unlike many of his co-stars, he didn't hail from an acting background — he starred in commercials before appearing in "Game of Thrones" as Bran Stark, as well as making his film debut in 2011's "The Awakening." He also lent his voice to the 2014 animated comedy "The Boxtrolls" and appeared in a music video for Foals' song "Exits."
Hempstead-Wright starred in director Neil Burger's sci-fi film "The Voyagers" in 2021 after announcing his involvement with the project in April 2019. While continuing his acting career, he returned to college in 2019, studying neuroscience at University College London. He also became a patron of Humanists UK in December 2019.
Nikolaj Coster-Waldau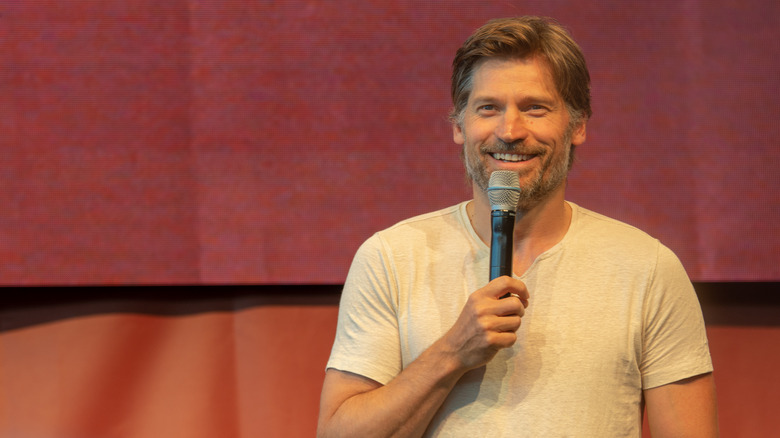 Shutterstock
Nikolaj Coster-Waldau amassed a successful career in the Danish film industry before his international breakthrough role as Jaime Lannister. Breaking through in Danish thriller "Nightwatch" in 1994, he appeared in multiple movies throughout the late 1990s and the early 2000s, but it wasn't until "Thrones" that his career reached new heights. Coster-Waldau won the hearts of fans with a redemption arc that saw him go from pushing Bran out a window in the first episode to defending Winterfell from wights in the final season.
With "Game of Thrones" under his belt, Coster-Waldau appeared in mainstream movies such as horror flick "Mama" (2013) alongside Jessica Chastain, as well as "Oblivion" (2013) and "Gods Of Egypt" (2016). He also appeared in a 2015 "Saturday Night Live" sketch, playing a parody of his "Thrones" character.
Coster-Waldau continued his film career after the show ended. In May 2019, he starred as Christian Toft in "Domino," directed by Brian De Palma, and appeared in "Suicide Tourist" later that year, as well as founding his own production company. 2020 saw him star in "The Silencing" as well as "The Day We Died," based on the 2015 Copenhagen shootings. In an interview with Variety, Coster-Waldau acknowledged the backlash against the final season. "It was great," he insisted. "It was fine. How do you end that story? Let's talk about this in 10 years, then you can talk about it. But now, I think it's a little too recent."
Natalie Dormer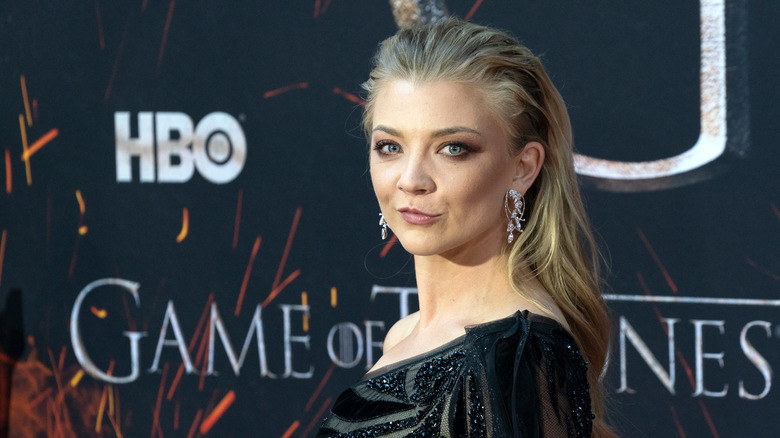 Shutterstock
Queen Margaery Tyrell dazzled fans before her fiery death in Season 6 of "Game of Thrones." A minor character in the books, Margaery's role was expanded in the show, giving Natalie Dormer more freedom to make the role her own. Introduced in Season 2 as Renly Baratheon's bride, she makes her queenly intentions clear to Littlefinger (Aiden Gillan), and Margaery's quest for a crown sees her successfully manipulate both Joffrey and Tommen, though the Tyrell queen vastly underestimates her real enemy: Cersei Lannister.
Natalie Dormer gained recognition for her role as Anne Boleyn in "The Tudors" from 2007-2008 and had a brief role in "Captain America: The First Avenger" (2011), locking lips with Steve Rogers. In addition to her work on "Thrones," Dormer played Cressida in the final two films of "The Hunger Games" franchise, as well as starring in the lead role in the 2016 horror film "The Forest."
After "Thrones," Dormer voiced Dr. Lexi T'Perro in the video game "Mass Effect: Andromeda" as well as the character of Belle in 2019's "Pets United." Dormer reunited with her onscreen rival Lena Heady for "The Dark Crystal: Age Of Resistance" when she voiced Onica in three episodes. In 2020, Dormer portrayed multiple roles in "Penny Dreadful: City of Angels."
Jack Gleeson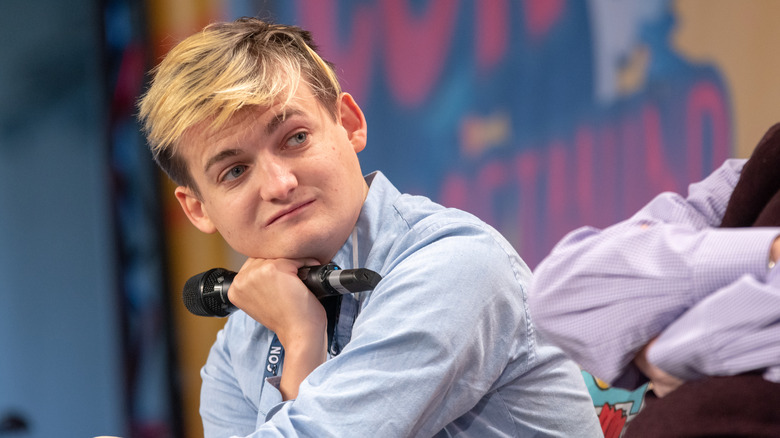 Shutterstock
Jack Gleeson's portrayal of King Joffrey represents a simpler time for "Game of Thrones" fans. Remember when we were all united by a singular hatred for the brutal boy king? Joffrey's reign of terror lasted until Season 4, when he was poisoned at his wedding feast. Before that, Joffrey was easily the most despicable character in the series. Fans despised him, and waited eagerly for him to get his comeuppance.
Gleeson did a great job portraying a monstrous character. After Joffrey's demise, he dipped out of the acting world, later returning for appearances in theatre as well as a role in the 2020 BBC miniseries "Out of Her Mind." In an interview with the Irish Independent, Gleeson attributed his decision to quit acting to the success of "Game of Thrones," stating: "The lifestyle that comes with being an actor in a successful TV show isn't something I gravitate towards."
Gwendoline Christie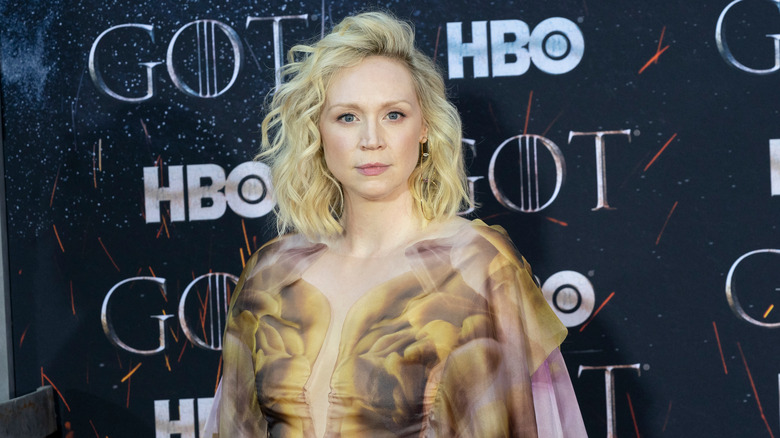 Shutterstock
Gwendoline Christie started her career in the theatre before landing her big break on "Game of Thrones." Playing Brienne of Tarth was an exciting opportunity for the actor. To prepare for the role, Christie read Martin's "A Song of Ice and Fire" novels and worked out extensively to amass Brienne's muscular build.
Christie played Brienne of Tarth from 2012-2019. In addition to her prominent role on "Thrones," she was featured in "Star Wars: The Force Awakens" (2015) and "Star Wars: The Last Jedi" (2017) as First Order member Captain Phasma. After the series finale, Christie returned to the stage in a performance of "A Midsummer Night's Dream" with National Theatre Live and signed on for Netflix's 2021 adaptation of Neil Gaiman's "The Sandman," originally published by DC Comics.
Emilia Clarke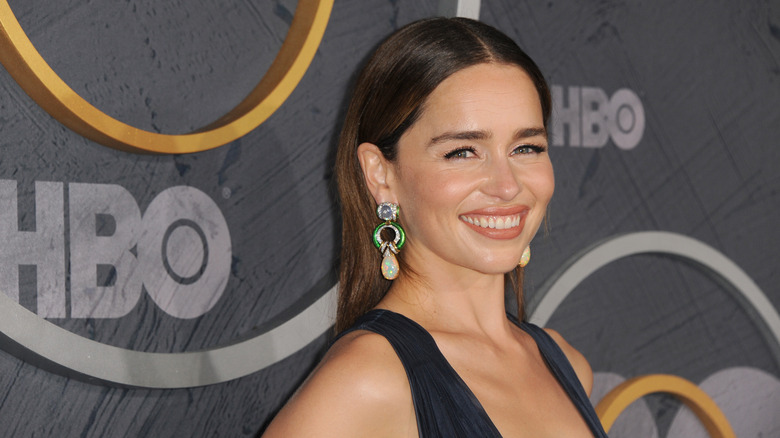 Shutterstock
Emilia Clarke rose to stardom with her portrayal of Daenerys Targaryen throughout "Game of Thrones." Though it's hard to imagine anyone else donning that wig, Clarke was a latecomer to the series: Her role was initially played by Tamzin Merchant in the original, unaired pilot before Clarke came in, quickly becoming synonymous with the Mother of Dragons.
While appearing in "Game of Thrones," Clarke starred in the 2018 Star Wars prequel "Solo: A Star Wars Story" as Han Solo's first love, Qi'ra. 2015 saw her star as Sarah Connor in "Terminator: Genisys"; other roles include a Broadway debut in 2013 as Holly Golightly in "Breakfast At Tiffany's" and a main movie role in 2016's "Me Before You."
After the series finale, Clarke starred alongside Henry Golding in the 2019 romantic comedy "Last Christmas." In 2021, it was announced that she'd appear in the Disney+ series "Secret Invasion," where fans will likely see her interacting with a Skrull or two. In addition to her work onscreen, Clarke launched a charity in 2019, SameYou, which aims to raise awareness and support for brain injury recovery — a cause close to Clarke's heart because, as she revealed in an article for the New Yorker, she suffered two brain aneurysms while filming "Game of Thrones."
Jason Momoa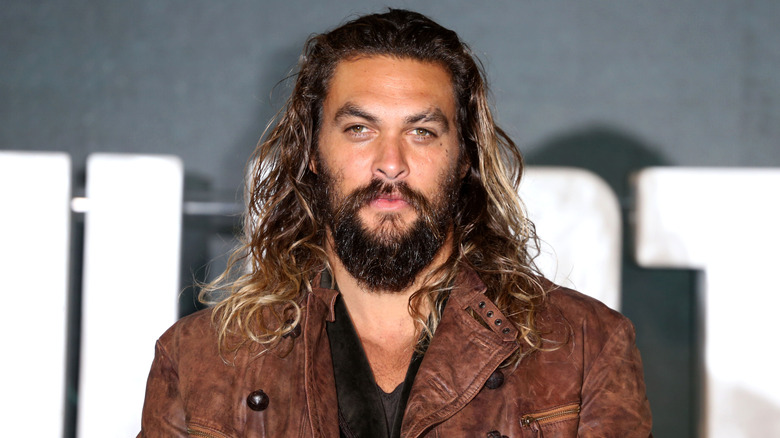 Shutterstock
Khal Drogo is pretty easy to dislike in his earliest appearances as Daenerys' arranged husband. Despite earlier controversy, however, Drogo's character improves throughout Season 1, making his death a devastating moment for Dany and their fans. It could be argued that Jason Momoa's charisma aided Drogo's popularity, as Momoa assuaged the character's harsh edges, giving the arakh-welding Dothraki badass a secret soft side.
David Benioff and D.B. Weiss liked Momoa so much that they brought him back for a cameo in Season 2 when Daenerys briefly reunites with a spectral Drogo and their unborn son, Rhaego, in the House of the Undying. Afterward, he appeared in the Discovery Channel's "Frontier" as Declan Harp, as well as starring as Baba Voss in the Apple+ series "See."
In 2016, Momoa joined the DC Extended Universe as Arthur Curry aka Aquaman, making his debut in "Batman v Superman: Dawn of Justice." He returned for "Justice League" before starring in his first solo film, 2018's "Aquaman," alongside Amber Heard, Patrick Wilson, Willem Dafoe, and Nicole Kidman. Momoa later landed a role in the 2021 sci-fi film "Dune," based on the popular book series by Frank Herbert, as Duncan Idaho.