The Great Season 2 Scores Fan-Fave Netflix Actress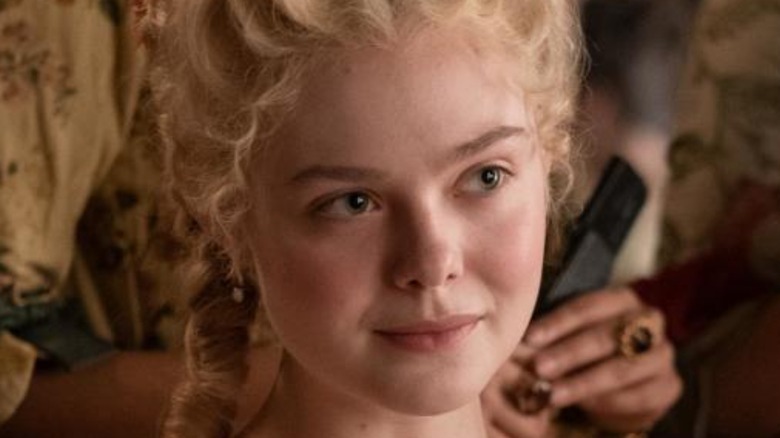 Hulu
Hulu's "The Great" stars Elle Fanning as the woman who will become Catherine the Great, empress of Russia. The dramedy is only very, very loosely based on historical fact and more firmly grounded in vibes. And vibes have only gotten better with the news that one of the biggest stars in the prestige TV firmament has joined the cast. Gillian Anderson will be joining the cast of "The Great" for Season 2. She will play Catherine's mother, Joanna, whose true motives for visiting her daughter remain murky.
Anderson is perhaps still best known for playing Dana Scully on "The X-Files," one of the '90s shows that solidified Fox's place in the network landscape. Most recently, she played Margaret Thatcher on Netflix's "The Crown," starring opposite Olivia Colman's Queen Elizabeth, Helena Bonham Carter's Princess Margaret, and Emma Corrin's Princess Diana. Anderson is also known for her work on "The Fall," "Sex Education," and "American Gods."
Who will Gillian Anderson play in The Great Season 2?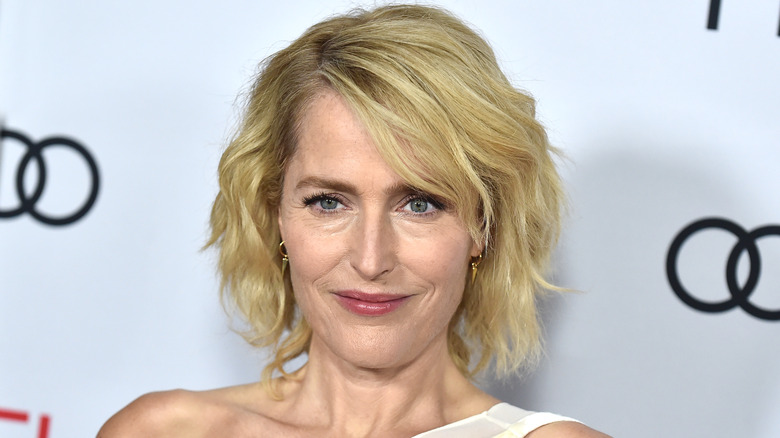 Shutterstock
Anderson is playing Catherine's mother, Joanna, a fearsome character of the German aristocracy. "She has heard rumors of her daughter's coup and come to Russia to see it for herself," reads Hulu's press release. "Though the apple of Catherine's eye and a doting mother, it soon becomes clear Joanna has more sinister intentions to save her family's reputation."
"The Great" is always balancing drama with history and legend with fact. Some of the most famous stories about Catherine the Great (including how she died) are apocryphal, so she is a perfect figure for a show that cares little for historical accuracy. The series is based on Tony McNamara's play about the legendary empress, who greatly developed the arts and sciences in imperial Russia. She founded The Hermitage and ushered in the Russian Age of Enlightenment, according to many scholars. 
"The Great" stars Elle Fanning, Nicholas Hoult of "Mad Max: Fury Road," Phoebe Fox, Adam Godley, Gwilym Lee, Charity Wakefield, Douglas Hodge, Sacha Dhawan, Bayo Gbadamosi, and Belinda Bromilow.