The Real Reason The Canadian Version Of American Pickers Was Canceled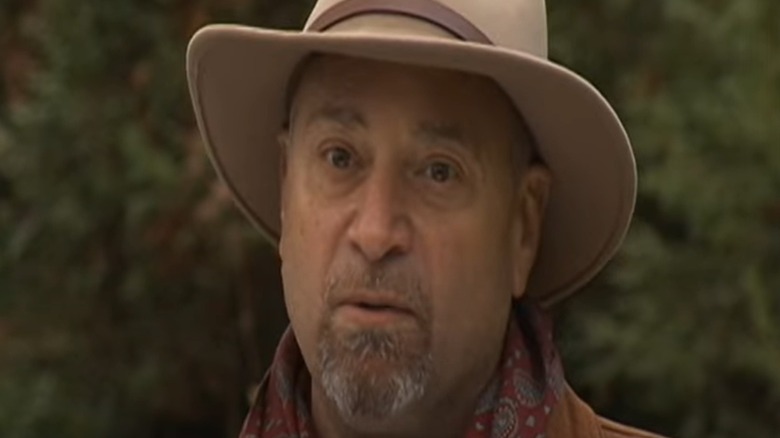 CanadianPickers/YouTube
History has added countless recognizable titles to its programming lineup over the years, with some sticking to the network's area of expertise a bit closer than others. Among the channel's flagship programs are "Pawn Stars," "Ancient Aliens," and, of course, "American Pickers," which is enjoying its 22nd season at the time of this writing. Though behind-the-scenes drama and on-air casting shakeups have dominated discussions about it in recent weeks, it's worth keeping in mind all that the series has going for it — acting as a learning tool in addition to a unique form of small-screen entertainment.
For nearly a decade, co-hosts Mike Wolfe and Frank Fritz ventured across the continental United States (notably skipping over Alaska as well as Hawaii) in hopes of unearthing items that have been lost to time. In doing so, they compensate the owners of the antiques, haggling with them on-screen, before bringing their finds back to the Antique Archaeology store to join their expansive inventory. Unsurprisingly, Wolfe and Fritz's exploits have inspired viewers to take a look at the stuff lying around their own homes that they thought was simply junk and appreciate their historical value.
Though most fans kept their love of "American Pickers" fairly personal, others were eager to replicate what they saw on the program in front of the camera too. Enter "Canadian Pickers": a spin on the American program that didn't last too long before meeting a quick demise. Here's what we know about why it was canceled before it could really get off the ground.
Canadian Pickers likely couldn't measure up to its American counterpart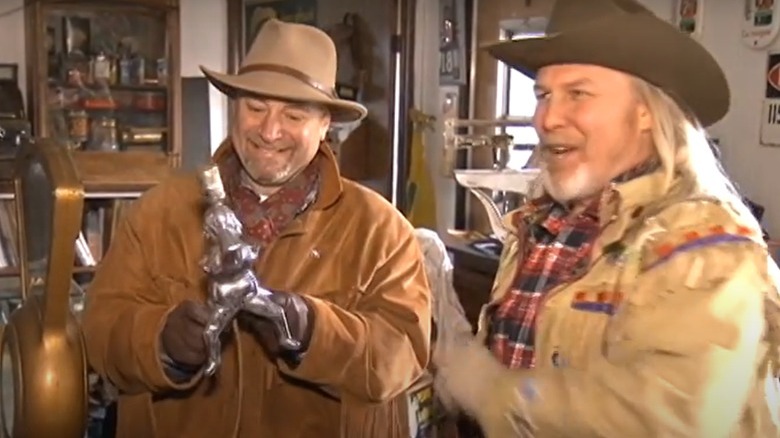 CanadianPickers/YouTube
Starring Sheldon Smithens and Scott Cozens, "Canadian Pickers" — also known to some as "Cash Cowboys" — took audiences to the far reaches of the Great White North in search of potentially profitable artifacts. Much like their American counterparts, Smithens and Cozens would dig into everything from private collections to flea markets, coming away with some prime antiques more often than not. Their professional picking skills allowed them to stay on the air from April 2011 to December 2013, scoring 52 total episodes over four seasons in that time (via The Hollywood Reporter). 
When the news broke of the cancelation of "Canadian Pickers," the company behind it, Shaw Media, didn't provide a concrete reason. Though this is speculation, it's safe to assume it wasn't because of any backstage drama, but rather its struggle to compete with the already established and widely adored "American Pickers." The American series effectively created and thus ran the antiquing reality show roost, drawing fans of the genre to it in droves week after week. Therefore, the upstart Canadian series, as well as the even shorter-lived Australian effort — "Aussie Pickers" –, were doomed to fight an uphill battle to justify their existence.
"American Pickers" was lightning in a bottle when it arrived on television screens everywhere in 2010, giving History viewers something they'd never seen before. Trying to replicate its success with various retreads set in different countries was a plan that displayed little promise from the start, hence why "Canadian Pickers" is no more.