Is Ex-American Picker Star Frank Fritz Getting His Own Show?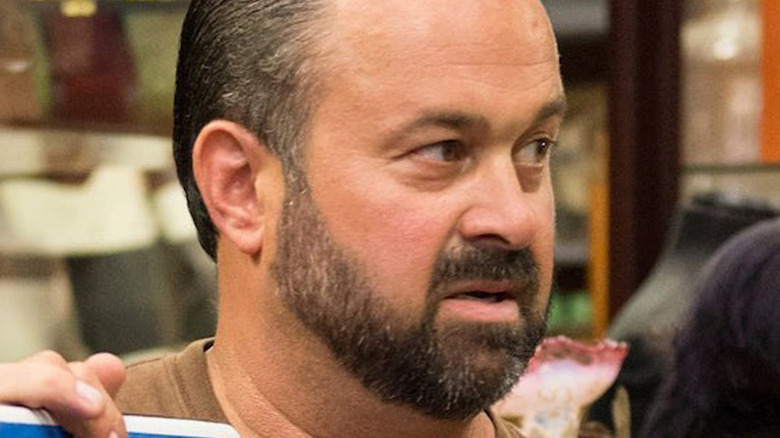 History Channel
Typically, dramatic feuds are reserved for within the confines of reality TV — a lot of reality TV shows, after all, are edited or even staged specifically to heighten drama between supposed everyday human participants. However, in the case of History Channel's antique-buying-and-selling reality TV series "American Pickers," a tabloid-fueling dramatic feud between two of its co-hosts is currently going on behind the scenes while the show's 22nd season continues to air all the while, free of the drama coloring many fans' perception of the show off camera.
Evidence of a conflict between current "American Pickers" host Mike Wolfe and now-former host Frank Fritz first came to light when episodes of the series' 21st season started featuring solely Wolfe and store manager Danielle Colby, thus airing Fritz-less for the first extended period of time. In response to fans questioning his absence, Fritz ended up revealing that he and Wolfe were in the midst of an ongoing feud with one another. As a result, he's no longer one of the hosts of "American Pickers."
Since then, the current and former hosts have been going back and forth in public statements addressed to one another. Most recently, on August 5, Fritz responded to a public statement by Wolfe wishing him the best in his future endeavors, categorizing Wolfe's words as empty and not indicative of their true working relationship. Soon after that, in a brief interview with The Sun, Fritz discussed his plans for his career moving forward, in the wake of his "American Pickers" feud.
Fans want Fitz back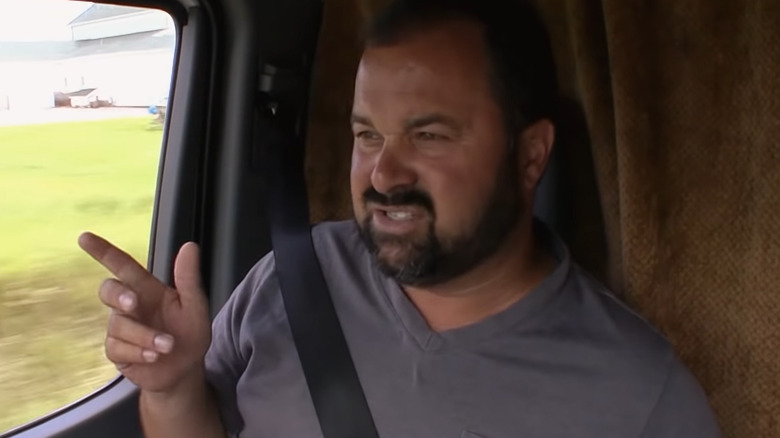 History Channel
Despite Frank Fritz's outright objection to his former co-host Mike Wolfe's seemingly kind words toward him, Fritz is nevertheless at least partially open to returning to "American Pickers." He told The Sun that a petition created in support of his re-hiring on "American Pickers" currently has thousands of signatures.
"I could go either way," Fritz said in response to the petition, "and find a new show, have something new and have just as much fun."
While "either way" does seem to imply that Fritz isn't writing off a reunion with Wolfe on "American Pickers" altogether, he went on to discuss the prospect of a new show with him at its center.
"I do think I'm in the mode right now to get picked up. I'm in the position now where if there was a show or something, they could pick me up," said Fritz. He then cited his work ethic, which he characterized as a willingness to work 15 hours a day for seven days a week, as a reason television producers might want to work with him on a new project.
But whether or not Frank returns to TV is contingent upon a network developing a series around him. At the very least, Fritz seems to have a desire to host a new TV series, which is at least a promising first step toward what could be a new show with Fritz as its star. That said, until he's able to actually secure the involvement of a network, Fritz getting his own TV series is little more than just idle talk. Don't bother trying to DVR "Fritz's Finds" anytime soon.