The Surprising Reason Mike Wolfe Became An American Picker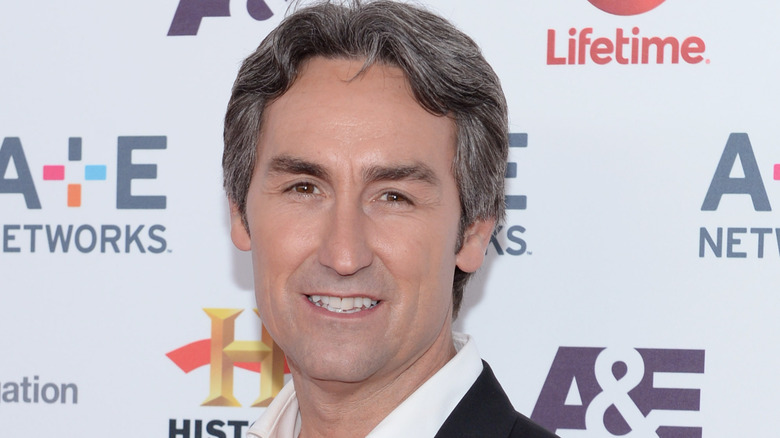 Andrew H. Walker/Getty Images
These days, History's smash-hit reality series "American Pickers" has been in the news for all the wrong reasons as an ongoing beef between former co-hosts Mike Wolfe and Frank Fritz continues to cast a shadow on the show. Nonetheless, "American Pickers" remains one of the biggest draws History has ever brought to the small screen, having aired a whopping 325-plus episodes of trash-diving drama since making its 2010 premiere. In the process, "American Pickers" has made legit pop culture icons of pretty much everyone involved.
That's especially true of Mike Wolfe, a lifelong antique enthusiast who both created and stars in the series, essentially serving as the face of "American Pickers" since the early days. Wolfe was, of course, a fairly successful picker and antique dealer prior to bringing his show to television. And in a recent interview about the series, he revealed that it was a stunning discovery made on his way to school as a child that led him to a lifetime of digging for the treasures of America's past in the barns, garages, sheds, and backyards of its citizens.
Mike Wolfe was shocked at an early age at what some people throw away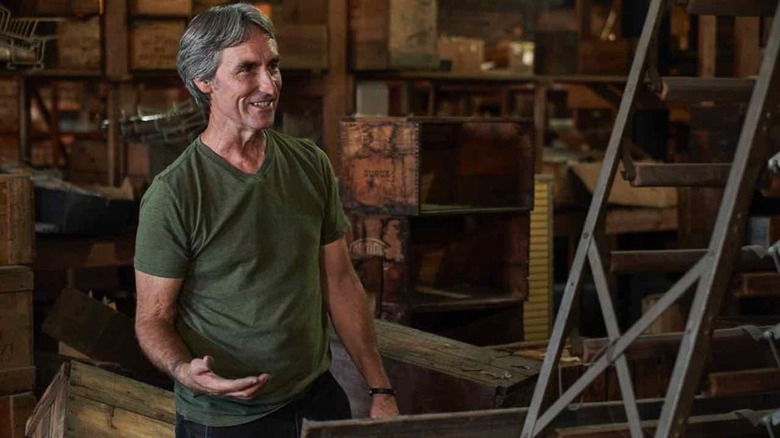 History
Wolfe told the story of how his own "picking" obsession first began during an in-depth 2020 interview with CBS Sunday Morning, prefacing the aforementioned discovery with the fact that his family couldn't afford luxuries like bicycles when he was growing up.
The "American Pickers" star went on to add that finding a perfectly functional bicycle tossed aside on trash day ultimately led him to start thinking about what other treasures folks might callously discard. "It was one of those big garbage days. I was cutting through this yard, and I remember seeing it; it was a girl's bike. And I picked that up, and I was amazed that someone would throw out a bike," he recalled. "And so, I thought to myself, if someone would throw out a bike, what else would they throw out? So, that's why I started digging in the garbage, constantly. Even if it wasn't a big garbage day I was always in the trash cans and stuff"
Little did Wolfe know then, but that seemingly innocent discovery — and the idea it inspired — would one day lead him to small-screen stardom, and make him rich beyond his wildest dreams. Blockbuster success aside, Wolfe was quick to add he still finds boundless joy in digging long-forgotten treasures from other people's trash. "All of these things in here were someone else's dreams," he said. "They were someone else's world. There's a magic to it; it's magical."