The Real Reason American Pickers Never Visited Alaska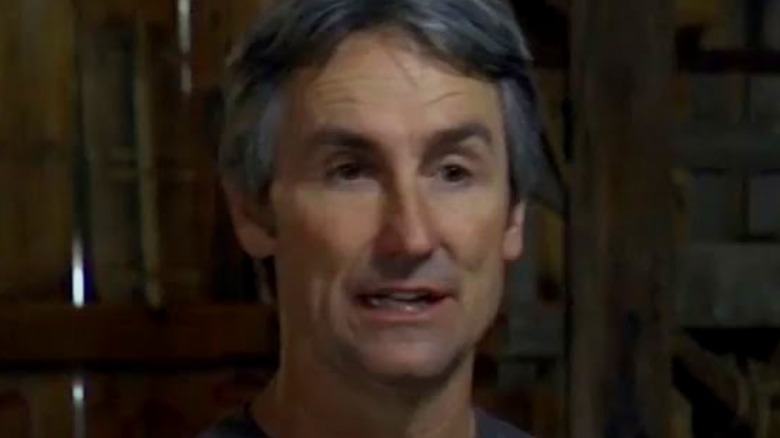 History
Throughout the middle of 2021, "American Pickers" was all over the news in the worst way. Between the firing of Frank Fritz and rumors swirling of his apparent rivalry with his longtime co-host Mike Wolfe, it has been hard to think positively about the tenured History show as it traverses its 22nd season. At the same time, despite all of the negative press, it's still worth going back and enjoying the program for what it is: a televised road trip that teaches viewers all about the lucrative and historically significant business of antiquing.
Wolfe and Fritz's picking journey kicked off way back in early 2010, and from that point on, they kept the series' formula fairly consistent. They'd hop in their truck and drive off, stumbling upon homes, storage units, private collections, and more owned by people from all walks of life seeking to sell off their wares. By using this method, — oftentimes with Danielle Colby's over-the-phone directions from the counter of the Antique Archaeology store — the two pickers have found all kinds of treasures, prompting them to search most of the United States for more.
During their TV run, Frank Fritz and Mike Wolfe visited nearly every state in the Union, and they have the trinkets to show for it. However, one of the few locations they've skipped is Alaska, and the supposed reason why they didn't make the trek is fairly understandable.
Alaska was a bit of a long haul for the Pickers team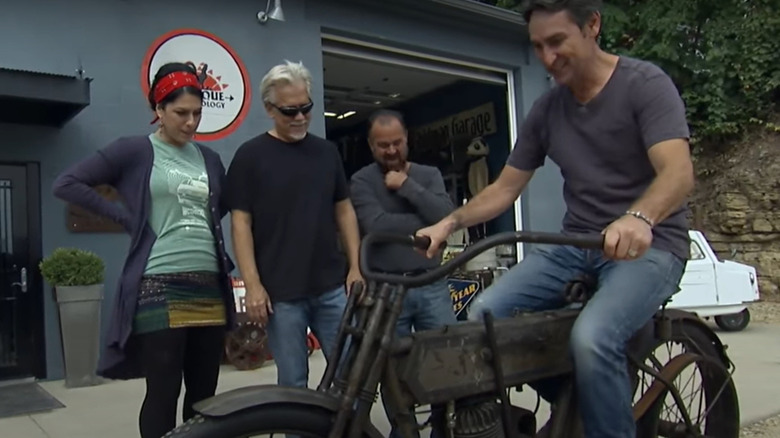 History
Though no one from the "American Pickers" team has confirmed this, much like Hawaii, it's safe to assume that the trip to Alaska was too long and convoluted to warrant going on a pick there. From their flagship Antique Archaeology location in LeClaire, Iowa, to Alaska, it would have taken Frank Fritz and Mike Wolfe just over two days to reach their destination. Not to mention, they'd have to cross the Canadian border on several occasions, making the adventure more of a hassle than it's worth, no matter what goodies might have awaited them.
Even though Fritz and Wolfe never took the drive up North to see what Alaska had to offer, that hasn't stopped locals from getting in on the thrill of the pick. The Anchorage Daily News ran a story in 2016 about Kelly Turney and his family, who found small-screen fame of their own via the short-lived series "Alaska Pickers." Given the extreme conditions the state presents, Turney went to great lengths to uncover the state's treasures and return them to their former glory, recalling, "We were stepping over dead moose carcasses, looking for out bears."
"American Pickers" is still going strong, despite recent events, and it stands to reason that the show could someday go to Alaska. Although, considering that it hasn't happened yet, after over a decade on the air, indicates otherwise. If nothing else, at least Frank Fritz and Mike Wolfe's influence managed to spread northward and inspire a few curious Alaskans.