AHS Fans Agree That This Is Evan Peters' Best Character On The Show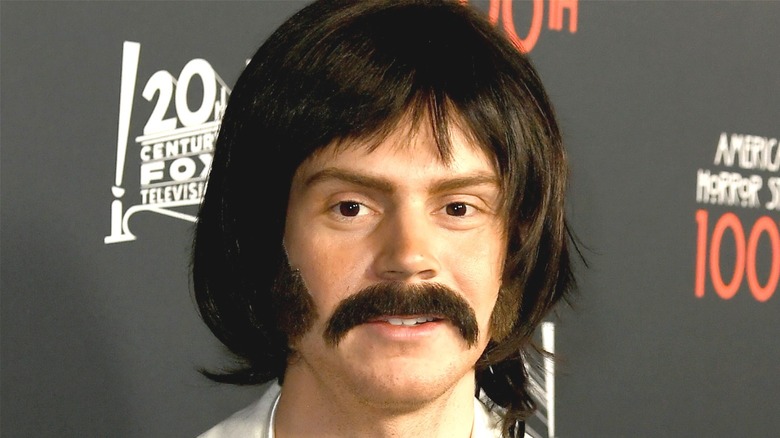 Kevin Winter/Getty Images
When most people think of "American Horror Story," there's one name that almost always comes to mind: Evan Peters. The actor is undoubtedly one of the show's most beloved cast members, appearing in every season except the 9th. He's stepped into numerous roles for the horror anthology series and is currently part of the ensemble for Season 10 on FX.
Peters is one of several Hollywood actors that showrunner Ryan Murphy continues to use each season to flesh out his unique "AHS" storylines. Others include Sarah Paulson, Frances Conroy, Lily Rabe, and Finn Wittrock. But Peters has seemed to always stand out above the rest. Be it because of his totally insane characters or intoxicating on-screen charisma, the man is hard to ignore. From cult leader Kai Anderson to beach town crooner and playwright Austin Sommers, fans can't seem to get enough of the 34-year-old actor. So, naturally, it's long been debated which of his "AHS" roles over the years was actually the best.
Well, Redditors attempted to put the argument to rest via a poll. Could it be the controversial Kai who is the fan favorite? Or how about Peters' inaugural appearance as Tate Langdon from "Murder House" (Season 1)?
This homicidal hotelier was a hit with fans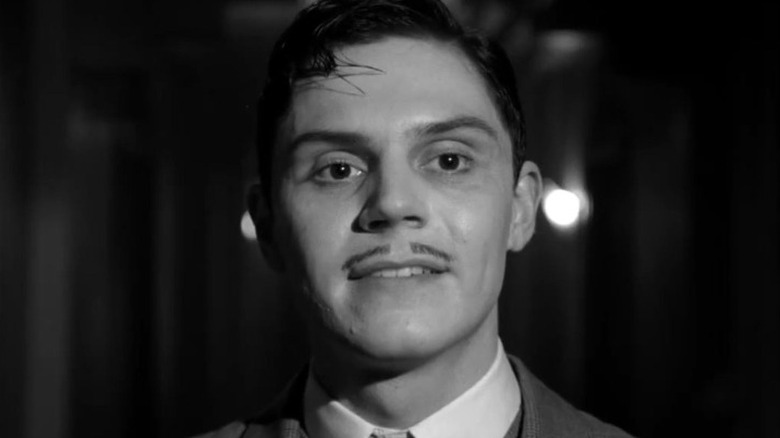 FX
"American Horror Story" fans believe that out of all the characters that Evan Peters has played, the murderous ghost of James Patrick March from "Hotel" (Season 5) is the best. But the poll was actually very close. Out of the hundreds of Redditors who voted, only seven users separated March from the runner-up, Kai Anderson from "Cult" (Season 8). The next two characters in the running were Murder House's Tate Langdon and Kit Walker from "Asylum" (Season 2), both tied for third.
The fan-favorite James Patrick March was the original designer of the infamous Hotel Cortez in "Hotel," where during the 1920s and 1930s, he dispatched his hotel guests in over-the-top ways and would hide the bodies in even crazier fashion. Eventually, though, he wound up damning himself to a life of ghoulish exploits, slitting his throat and becoming trapped as a spirit after nearly being arrested for his slayings.
March's macabre backstory and sadistic charm, coupled with his kooky 1930's look, seem to be what ultimately struck a chord with fans. "Evan peters with weird moustache and cartoonishly evil accent makes me [smile]," wrote one Redditor. "I voted James because i didn't even notice it was him," another said. A character and performance so good you don't even recognize the actor? Sounds like a worthy favorite.