Brie Larson Wants To Focus On The 'Human Side' Of Captain Marvel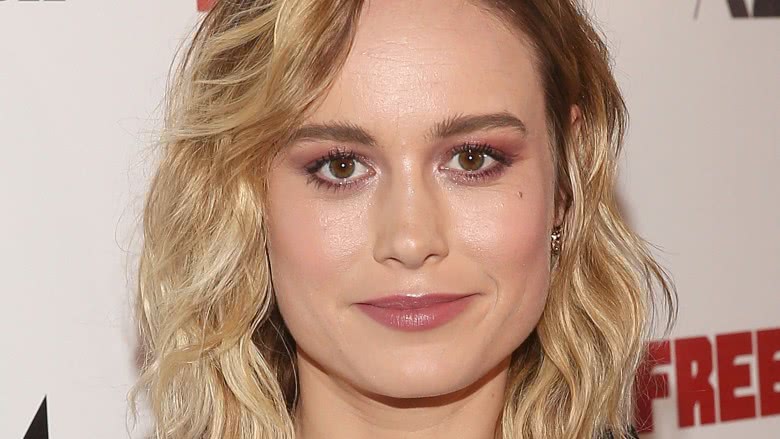 Getty Images
Behind (almost) every great superhero is an everyday human, and Captain Marvel is no exception.
Academy Award-winning actress Brie Larson is set to fly the skies as Carol Danvers, better known as Captain Marvel, in her very own standalone film. While the silver screen version of the superhero tale will be slightly altered from the comic book original, instead serving as an origin story, Larson revealed that she's aiming to stay true to Captain Marvel's humanity.
Speaking with CBR in an interview for her latest film, Free Fire, Larson discussed how she prepared to take on the superhero role. Though Larson's no stranger to high-intensity action movies (she recently played the lead in Kong: Skull Island), she dished that the physical aspects of a role are things she doesn't quite understand. Rather, Larson's a natural at the interior elements of a character.
"Anything that's the physical side, from past experience, you hire specialists to help you understand that and quantify it and pace you out and figure it all out. That's part of the fun of making a movie," Larson stated. "There's a person who does the focus-pulling, and they're the specialist at understanding depth. They do something I don't understand, and I do something they don't understand."
Larson then revealed her desire to focus on the vulnerability of Captain Marvel. "My main focus is more on the human side of it," she said. "The costumes and all the stuff that's on the surface, there are people you should talk to that are really interesting and they're the ones in charge of that part. I'm just in charge of what's going on in her head."
She added that bringing Captain Marvel to life will entail finding balance between the character's two opposing sides, something Larson believes makes us all human. "The thing that I love about [Captain Marvel] is that there are these actually two sides to her–these two things that are at war with each other," she said. "I feel like that's what I love about being a person...it's such an amazing opportunity to be able to put that metaphor on the outside and make that part of what her conflict is."
Larson's comments seem echo those of Marvel Studios head honcho Kevin Feige. In the past, Feige has described Captain Marvel as "by far the strongest character [Marvel has] ever had," but one who's also extremely human. Feige expressed his confidence in Larson to deliver a stellar, well-rounded performance as Captain Marvel.
"All of the Marvel characters have flaws to them [and] all of them have a deep humanity to them," Feige said. "With Captain Marvel, she is as powerful a character as we've ever put in a movie...it's important, then, to counterbalance that with someone who feels real. She needs to have a humanity to tap into, and Brie [Larson] can do that."
Captain Marvel is set to release on March 8, 2019, and the film will reportedly begin production in February of 2018. While we wait to see the first female-led Marvel film on the big screen, find out how Larson became Captain Marvel.