Brie Larson Says Her Captain Marvel Is Powerful, Funny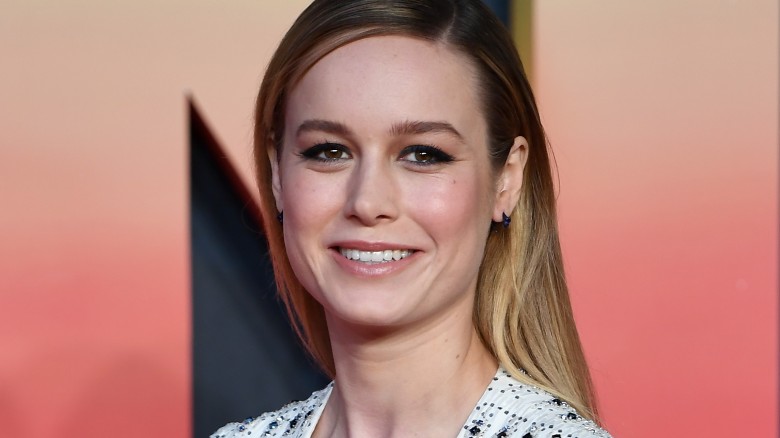 Getty Images
According to Brie Larson, set to portray Captain Marvel in Phase Three of the Marvel Cinematic Universe, her version of the iconic character will dish up the best of both action and comedy.
Speaking with SciFiNow (via Reddit), the Oscar-winning actress discussed her take on Carol Danvers, better known by her superhero moniker, Captain Marvel. Following multiple iterations of Ms. Marvel over the years, Larson said her version will combine a headstrong attitude with a great sense of humor. And, most importantly, the femme force will never back down, standing tall in the face of both her complexities and her opponents.
"She's a believer in truth and justice and she is a bridge between two worlds, Earth and space," Larson said. "She's fighting between the flaws that are within her and all this good she wants to try and spread and make the world a better place. She can also fly and shoot things out of her hands. And she's really funny!"
However, Larson knows that, because there have been so many versions of Captain Marvel in the past, there's "going to be some people out there who think [it] isn't right."
Larson's thoughts appear to align with those of Marvel Studios president Kevin Feige. He once called Captain Marvel the strongest character in the MCU thus far. "Her powers are off the charts, and when she's introduced, she will be by far the strongest character we've ever had," Feige said. "It's important, then, to counterbalance that with someone who feels real. She needs to have a humanity to tap into, and Brie can do that."
Though Larson's statements reveal that Captain Marvel will be multi-faceted and ambitious, it hasn't been an easy road to crafting her character. In the past, Captain Marvel scribe Nicole Perlman opened up about the difficulties she faced when writing a captivating plot around the female lead.
"She's an incredibly strong and wonderful hero, but all the Marvel characters are," Perlman said. "So you just need to figure out how to bring her to life in a way that's unique to her story, but in a way that honors the canon and also gearing out the roles that she needs to play with everything that's going on in the MCU."
Perlman also revealed that Captain Marvel's history will get a bit of a shake-up, similar to what fans saw with Green Lantern. She said she understands the weight that task carries. "I don't think I've ever had a project where I've been more mindful about the impact that it could have and the importance of it," Perlman said. "If we can pull it off, it could be an incredibly important, but also really fun and kick-ass superhero film."
By the sound of it, it certainly seems that Larson as Captain Marvel will be fun, fresh, and unique. The actress is slated to slip into the hero's red-and-blue suit before the fourth Avengers film is released in 2019, though no official release date has been revealed. While we wait for more details to roll out, find out how Larson became Captain Marvel.