Kevin Feige Explains Why Studio Chose Captain Marvel Directors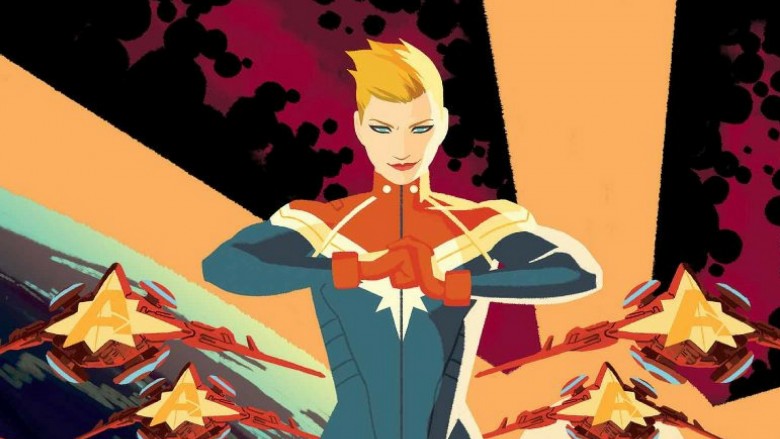 Captain Marvel has finally found its directors in Mississippi Grind duo Anna Boden and Ryan Fleck, and Marvel Studios head Kevin Feige said that the pair's vision and experience made them the perfect fit for the role.
Feige told Fandango that the studio met with "lots and lots of people" to helm the project, with rumors saying that Marti Noxon (Buffy the Vampire Slayer) and Lucia Aniello (Rough Night) were among those who were also considered. "Anna and Ryan just had an amazing way of talking about Carol Danvers and talking about her journey," he said.
Fleck and Boden, who co-wrote and co-directed Sugar, It's Kind of a Funny Story, and Mississippi Grind, and also stepped behind the camera for episodes of The Affair and Billions, may have seemed like an odd choice because of their lack of experience in special effects-driven movies. However, Feige says that Marvel doesn't see this as a problem.
"There's going to be a lot of spectacle in the Captain Marvel film," he said. "We're pretty good at that at Marvel Studios, and have an amazing team that can help with that. But when we're filling a director chair or chairs, we want people who are focused on the emotional journey, the humor, the surprising twists and turns of a singular character journey, which is what Captain Marvel is."
He continued: "We want filmmakers that can help us focus on and elevate the character journey so it doesn't get lost amongst the spectacle. [Fleck and Boden] had the best handle on it. And when you look at the work that Ryan and Anna have done in the past, they are all amazing and very diverse character studies and journeys, and that impressed us."
Captain Marvel, which will serve as a new origin story for the powerful character, is due out on March 8, 2019. Brie Larson will star as the titular superhero in the movie, which has a script from Meg LeFavue (Inside Out) and Nicole Perlman (Guardians of the Galaxy).
While we wait for Captain Marvel to take flight, take a look at the other movies that will blow you away that year.