How Much Pawn Stars' Old Man Was Really Worth Before His Passing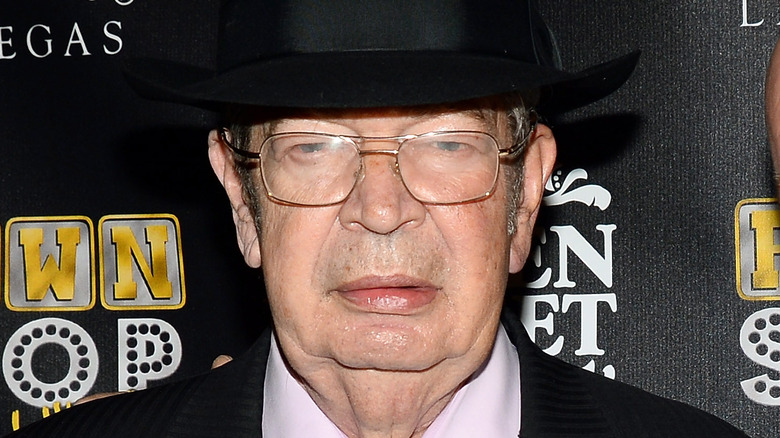 Ethan Miller/Getty Images
As "Pawn Stars" has shown us for well over a decade, you never truly know what is going to walk through the door of the Gold & Silver Pawn Shop. Customers have come in with everything from classic cars to video games, with some making big bucks off of their wares and others not winding up so lucky. Unlike the items themselves, however, viewers always know who they'll find on the other side of the counter, eager to make a deal or turn clients away: the masterminds behind the store itself, the Harrison family.
Aside from being a television mainstay, the Gold & Silver Pawn Shop is best recognized as a family business. Spearheading the operation is the famed Rick Harrison, whose vast knowledge and sprawling network of experts have served the shop well for decades. His son Corey has also taken a more prominent role at the store as of late, honing his craft as a negotiator while still finding time to get into mischief with his close friend, the one-of-a-kind Austin "Chumlee" Russell. Of course, none of them would enjoy the success they do today without the guidance of the late Richard "Old Man" Harrison.
The Old Man — Rick's father and Corey's grandfather — founded the Gold & Silver way back in 1989 and oversaw its day-to-day operations up until his death in 2018. In that time, he made countless deals, became a TV icon, and supplemented his bank account quite nicely. Here's what he was worth by the time he passed away.
The Old Man was a multi-millionaire prior to his death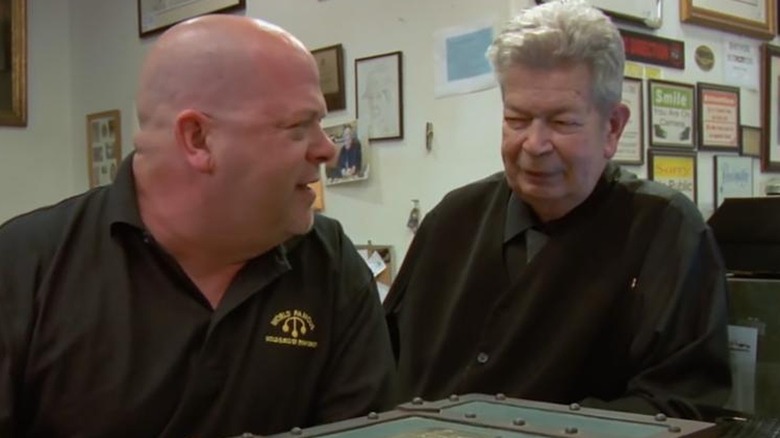 History
When Richard Harrison first opened the doors of the Gold & Silver Pawn Shop, it was a far cry from the must-see tourist destination it is today. According to TV Over Mind, it averaged roughly seven visitors on a good day and saw next to no growth for a few years. That all changed when the Old Man's dream of turning it into the setting of a reality TV show came true, skyrocketing its daily foot traffic and profits simultaneously. As a result, he had accumulated a $5 million net worth by the time he died, in addition to worldwide recognition.
For comparison's sake, the rest of the "Pawn Stars" cast have done incredibly well for themselves in the financial department too. Rick Harrison is estimated to be worth approximately $8 million, taking home $15,000 per episode as of 2016 and using his earnings to invest wisely in hopes of raking in even more money. As for Corey and Chumlee, it's said that they're sitting somewhere in the $5 million neighborhood. Over the years, they too have found new ways to make a living away from the Gold & Silver, and use their savings to pursue other professional ventures.
Surely Richard "Old Man" Harrison didn't have the slightest inkling that the Gold & Silver Pawn Shop would make him and his family as much money as it has, let alone cement their place in pop culture. $5 million is nothing to scoff at, and he certainly earned every penny of it.