Why Customers Don't See The Pawn Stars At Gold & Silver Anymore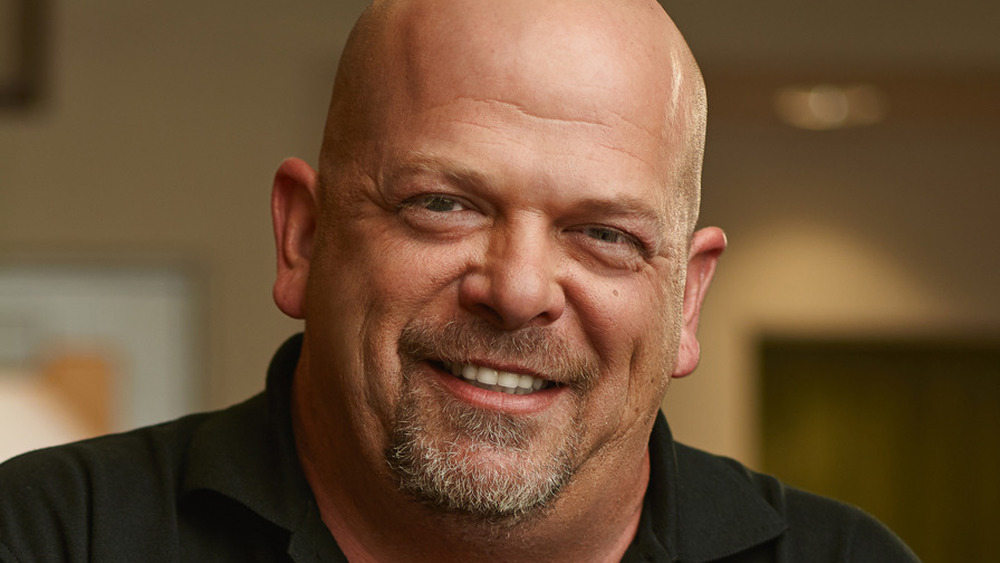 Joey L./History
After being on air for more than a decade, the Pawn Stars routine is well established by this point. First, a patron brings in an interesting item — or a member of the World Famous Gold & Silver Pawn Shop crew travels to where an item is being kept — be it paraphernalia linked to famous bands or a purported vampire defense kit. Then the owner discusses the item with the Gold & Silver team, revealing its historical value, which will occasionally be confirmed or denied by an expert who's brought in. And finally, the clincher: negotiating a deal.
That's what most viewers are really waiting for: to see whether Rick Harrison, his son Corey, Corey's friend Chumlee, and previously the late "Old Man" Harrison, will shell out to get the goods on display. It's the crux of the show's tension, because as fascinating as the history might be (and it often is), Pawn Stars is ultimately reality TV — and reality TV is all about drama. It's made stars of the Gold & Silver boys, but that isn't necessarily an all-around positive.
Emphasis on the "Stars" in Pawn Stars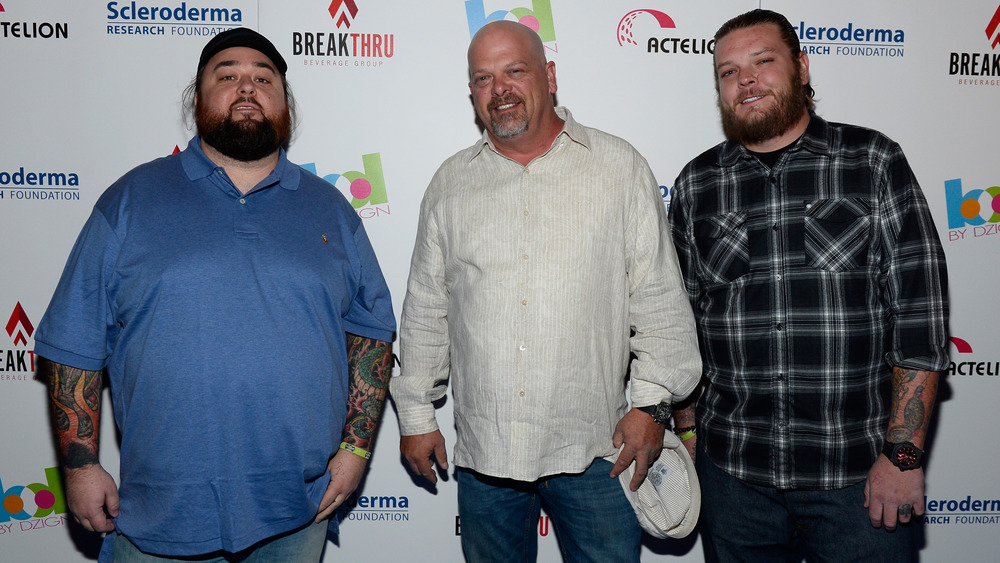 Bryan Steffy/Getty Images
Before Gold & Silver really was world famous, Rick managed and co-owned the Las Vegas pawn shop as any other manager and co-owner would: as a business. After some time, however, he tried pitching a show based on the shop's comings and goings — for four years, and without success (via Entertainment Weekly). It wasn't until Leftfield Pictures approached him that Pawn Stars transitioned from dream to reality (or reality TV, to be more specific).
The show picked up traction pretty quickly, as did Gold & Silver's camera-bound employees. Indeed, it soon became clear that patrons might come to the shop not just to pawn off their artifacts, but to see Rick, Corey, Chumlee, and Old Man in the flesh. As much as that was a sign of Pawn Stars' success, it was also a sign that Gold & Silver might have to cut back on what the main crew was allowed to do. That is, the showrunners could no longer risk leaving them out in the open, because it could lead to people coming in just to get a glimpse of the stars — without anything of value to pawn off, or even anything at all.
So, as exciting as it still is to watch the titular pawn stars do what they do, their on-camera interactions aren't exactly what the day-to-day of Gold & Silver really looks like. They've no doubt retained the skills they need to work a pawn shop in the first place, but their fame has made it so that they don't need to rely on those skills any longer. They exclusively meet with customers chosen for the camera, not just any ol' Tom, Dick, or Harry who walks in. Keep that in mind before you plan a special trip to Las Vegas.