The Shocking Reason The Pawn Stars Got In Trouble For Melting Down Gold Coins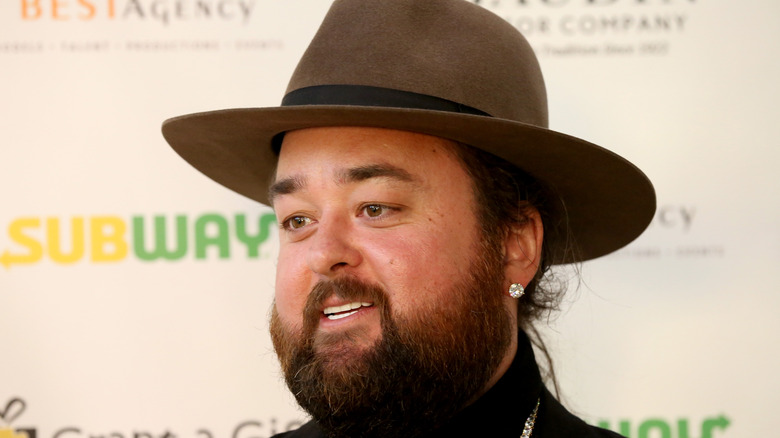 Gabe Ginsberg/Getty Images
It seems safe to say the guys running the Gold & Silver Pawn Shop on "Pawn Stars" are on the up-and-up. Even if they wanted to do something shady, they're pretty well monitored by all those cameras broadcasting their activities to viewers, not to mention the laws that govern the state of Nevada as well as their business practices.
Sure, this cast of characters has been in hot water here and there. In 2011, Corey Harrison was arrested for battery in California (via FindLaw). The affable Chumlee (aka Austin Lee Russell) was arrested on felony weapon and drug charges in 2016, according to USA Today. Rick Harrison's history page shows that he was a hustler of fake merchandise in his youth. And, of course, "The Old Man," pawnshop founder Richard Benjamin Harrison Jr., is known to have stolen a car as a teenager.
Still, there's no reason to believe they'd risk the family business by trying anything underhanded, or worse, illegal, in that arena. So it's pretty surprising how things went down over the issue of some gold coins that crossed the counter a few years ago.
Finders keepers does not apply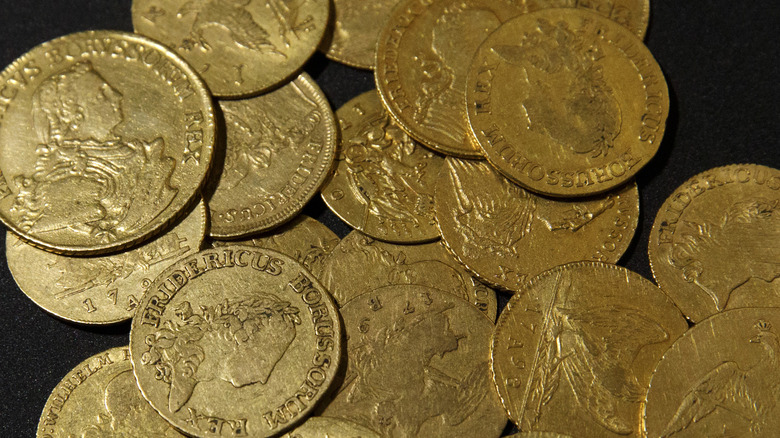 Bloomberg/Getty Images
It all started when a woman named Jennifer Beckman brought the gold coins into The Gold & Silver Pawn Shop looking for cash. Over the course of three visits, the shop took them, giving Beckman $12,375 in exchange (via AL.com). The deal wasn't anything out of the ordinary in this business, but it's still a lot of money to hand over. What if, for instance, the coins weren't hers to sell?
One safeguard in place is a Nevada law that requires pawnshop owners to hang onto any new item for 30 to 90 days. That allows for two possibilities. The owner might decide to buy the item back. Or the police might get involved if an item is suspected to be stolen. But that's not at all how this situation played out when a man named David Walters reported a crime with the Clark County Justice Court on November 27, 2013 (via Radar).
Walters claimed the gold coins Beckman sold to the Gold & Silver Pawn Shop were his, stolen from a stash he kept hidden under a dresser. His collection included such rarities as a 1903 St. Gaudens $20 coin, Silver Morgan coins dating back to the 1880s, and a few American Buffalo coins, too. And the kicker: He believed the collection was worth far more than just over $12,000. He valued it at $50,000, and understandably, he wanted it back.
Maybe the law ought to be more specific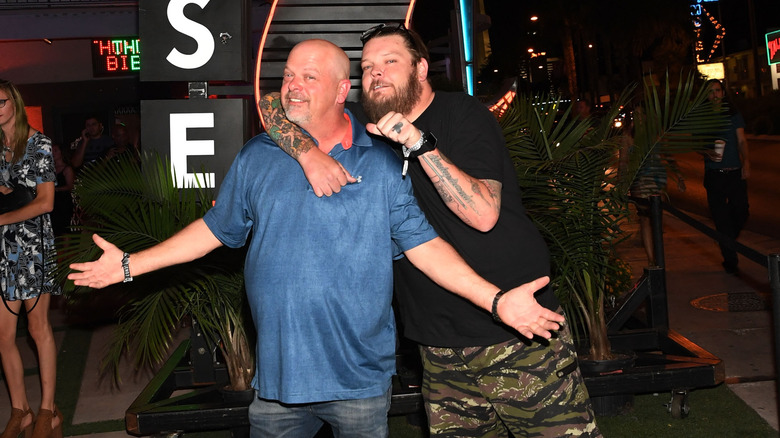 Denise Truscello/Getty Images
It was a police matter at this point, and it seemed like an easy case to pursue. After all, wouldn't the shop still have the coins on hand for identification if they were operating under Nevada law?
When police got in touch with the Gold & Silver Pawn Shop with news of the theft, it was December 5, just a few days after the complaint was filed. But by then, the coins were already gone and melted down, which is apparently common practice in the pawn industry. "In a fast-moving shop, particularly our shop, because of its fame, you move things quickly," Laura Herlovich, a shop spokesman told ABC.
Does that mean the Gold & Silver Pawn Shop got a pass based on the celebrity status of the "Pawn Stars" cast? That doesn't sound right. It didn't sit well with viewers and surely, Walters was more than a little upset, too. But the fact is, there was nothing to be done. Some rules have exceptions and the law about items sold to pawn shops was one of them. It turns out coins are not covered under the law requiring pawn shops to hang onto items for 30 to 90 days. Walters' coins were gone forever. But the shop had honestly done nothing wrong.