NCIS Fans Are Losing It After Brian Dietzen Confirmed This Character's Season 19 Return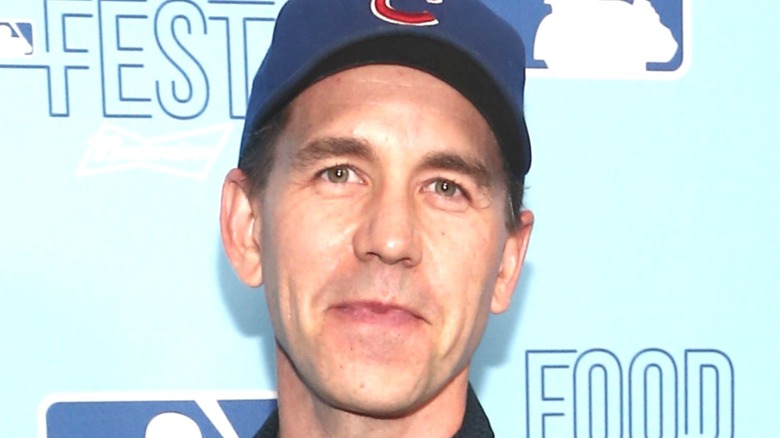 Tommaso Boddi/Getty Images
When shows last for 10, 15, or even 20 seasons, there are sure to be some cast changes along the way. Mariska Hargitay has remained the lead detective on "Law & Order: Special Victims Unit" throughout its long run, though the majority of the cast has moved on or been replaced. Meanwhile, some of the most popular characters on "Grey's Anatomy" have been killed off over the years, much to the shock of fans.
Another long-running show that's had an evolving and ever-changing cast is the police procedural "NCIS." It follows a team of special agents in the Naval Criminal Investigative Service (NCIS) that investigates felonies within the Navy, and Special Agent Leroy Jethro Gibbs (Mark Harmon) is one of the only remaining original cast members of the series. While there have been rumors that Harmon may leave the show soon, he remains an integral part of the show for the time being.
Over the 18 seasons of "NCIS," several cast members have left, been replaced, and even occasionally returned for guest appearances. "NCIS" fans recently received a pleasant surprise when Brian Dietzen, who plays James "Jimmy" Palmer on the show, posted a set photo of him alongside a fan-favorite character. The news of this character's impending return in the upcoming season has "NCIS" fans losing it.
NCIS is paging Dr. Ducky
While rumors of Harmon's eventual departure from "NCIS" have caused a stir online, fans have also had reason to believe David McCallum, who plays the now-retired chief medical examiner of the NCIS named Dr. Donald "Ducky" Mallard, might be stepping back from the show. He originally appeared in virtually every episode up until Season 15, which is when the character took the part-time position as NCIS historian and is not nearly as present in the series.
Since McCallum's exact role in Season 19 isn't yet clear, fans have been delighted to see Dietzen's Instagram photo featuring the two in their costumes, seemingly behind the scenes of the upcoming season. "The doctors will see you now. So happy and honored to be able to share more scenes with this man," Dietzen captioned the post. "We've been a part of so many great stories over the past 18 seasons, and we're looking forward to exciting new adventures as well."
Fans took the opportunity to pay their respects to both actors and share their elation at Ducky's involvement in the upcoming season. Alongside tons of clapping emoji comments, fans wrote excited messages like "DYNAMIC DUO," and "DUCKY IS BACK!!!!"
To see what Ducky's up to now, be sure to tune in when "NCIS" returns on September 20.