Is Mark Harmon Actually Leaving NCIS?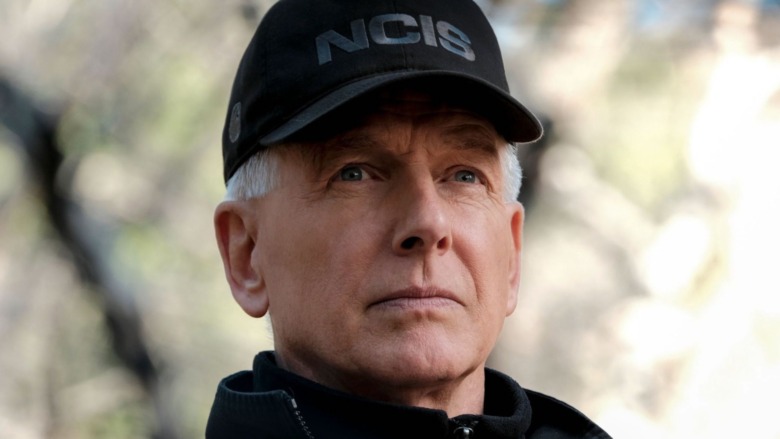 CBS
Rumors have been swirling for years about "NCIS" actor Mark Harmon leaving the long-running show. The crime series has had quite a few cast members come and go, especially in the main cast, with Cote de Pablo leaving in Season 11, Michael Weatherly leaving in Season 13, and Pauley Perrette leaving in Season 15 — notably for reasons connected to Harmon. 
"NCIS" tells the story of the Naval Criminal Investigative Service, a real organization that focuses on investigating any federal crimes related to the US Navy or Marine Corps. The show is a spinoff of another long-running popular crime procedural, "JAG," which ran from 1997 to 2005 for 10 seasons. "NCIS" premiered its first season in 2003, following a group of special agents based in Washington, D.C. Alongside Harmon as team leader Special Agent Leroy Jethro Gibbs, de Pablo plays Ziva David, Weatherly plays Tony DiNozzo, and Perrette plays Abby Scuito, all members of the main team of agents. They are joined by David McCallum as Ducky and Sean Murray as Timothy McGee.
Right now, Harmon is 69 years old and has been playing the role of Gibbs for 18 years, but there's only so much story you can tell with one character. With this in mind, many fans have been wondering if Harmon's time on "NCIS" might be up soon, and there have been a few signs pointing to that happening, — but not yet.
Mark Harmon's returning for NCIS Season 19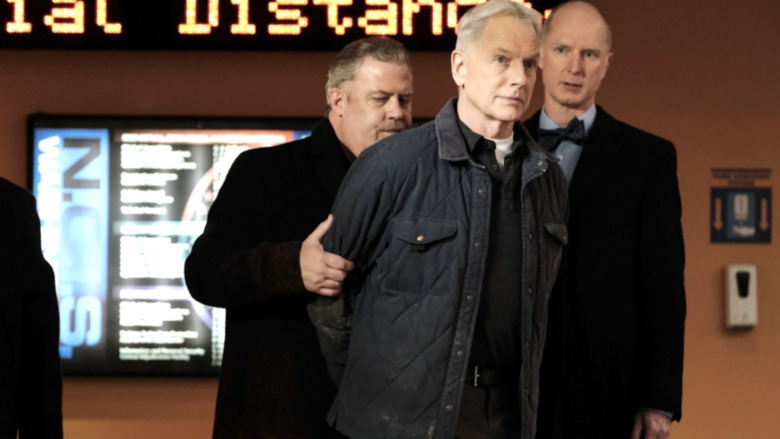 CBS
As fans sat on the edge of their seats waiting for news of both "NCIS" Season 19 and Harmon's possible departure, a recent announcement brought fantastic news — that both "NCIS" and Harmon would officially be returning for another season. But before this, there were plenty of reasons to think this might not be the case.
First and foremost, Harmon's contract with CBS for "NCIS" was ending this year, and it was unclear if he would renew it. Along with that, the Season 18 "NCIS" storyline seems to set up a possible departure. During Season 18, Gibbs gets a little too intense with a suspect, even voicing his desire to kill him. This leads the director of NCIS, Leon Vance, played by Rocky Carroll, to suspend Gibbs from his position indefinitely while he gets his head on straight.
Justifiably, the fans took Gibbs' suspension as further sign that Harmon was planning to exit the show soon. By suspending his character, they could easily set up a storyline that allows for Harmon to appear less or leave the show altogether. But according to Harmon's wife — and now costar — Pam Dawber, "That has nothing to do with anything. This is just a good storyline" (via Entertainment Weekly). Thanks to this comment and the recent news, fans are able to rest easy knowing that all the rumors of Harmon leaving were wrong, at least for now.
Harmon might be planning to leave NCIS in the near future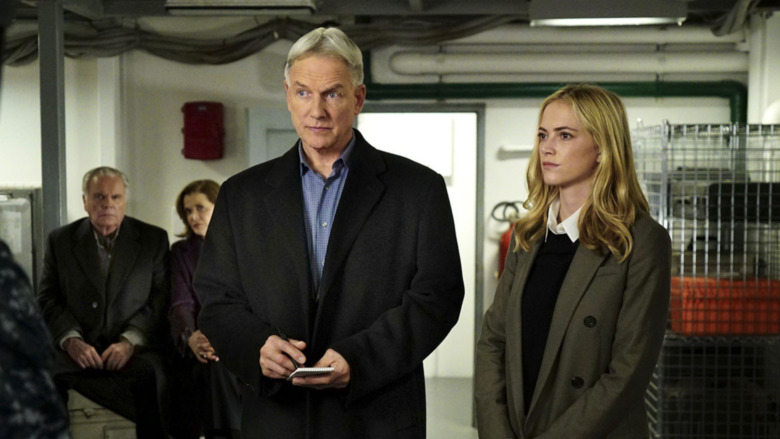 CBS
Still, it's been a long time on "NCIS" for Harmon, so fans might want to prepare themselves for his departure in the next few years. Many people think that the show can't go on without Gibbs, and they might be right. At the same time, fans get tired of stretched out, overdone storylines, and after 18 seasons and more than 400 episodes of "NCIS," there's bound to be some repetition. In the end, CBS might beat Harmon to the punch and cancel "NCIS" after so long.
But it's also possible that Harmon might soon be done with "NCIS," but not Special Agent Gibbs. Although CBS is yet to officially confirm this, it looks like another "NCIS" spinoff, "NCIS: Hawaii," is on its way. The Hollywood Reporter even stated that the series is close to getting a straight-to-series order on the network. Aside from the setting, little else is known about the show's characters or plot. Some fans theorize that Ziva (de Pablo) and Tony (Weatherly) might be returning to their roles in the spinoff, so why not Gibbs?
Maybe Harmon and Dawber can take a much-needed vacation while still working in the "NCIS" universe. Despite all the theories and rumors, fans will have to simply wait and see what happens to Gibbs and Harmon in the future. For now, enjoy the knowledge that he will be back for at least one season more of "NCIS."