James Wan Gets Candid About Why He's Returning To R-Rated Horror With Malignant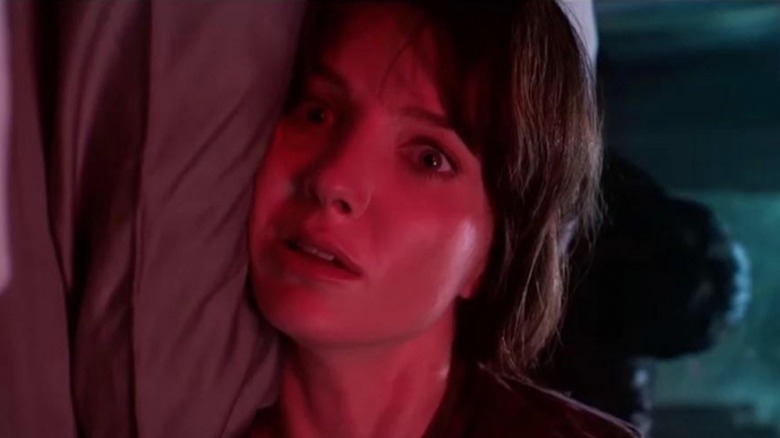 Warner Bros. Pictures
In case you hadn't heard, James Wan has a new movie coming out, and it's not titled "Aquaman," "Insidious," or "The Conjuring." Depending on how you felt about those blockbuster genre affairs, that'll either be great news, or not so great news. But if you count yourself a true fan of more grounded horror flicks, you should be very excited, because Wan's "Malignant" finds the man behind relentlessly bloody "Saw" and the moody, jump-scary marvel "Dead Silence" returning to his gritty, gory, R-rated roots after years of playing it safer in the realms of superhero movies and supernatural horror.
If you're unfamiliar with "Malignant," the film is set to hit both theaters and HBO Max on September 10, 2021, and follows the horrifying tale of a woman (Annabelle Wallis) who's dogged by shocking visions of grisly murders that lead her to question her own sanity. Things only get creepier for the woman when she begins to realize not only that her visions are actually glimpses of real-life horrors, but the vicious killer behind them may have their eye on her, as well. 
As evidenced in the film's nightmarish trailer, Wan is clearly out to prove he can still shock the moviegoing masses with "Malignant." And in a recent interview, the director freely admitted that's just what he intended to do. 
Wan wanted to get "down and dirty" again after a series of PG-13 tentpoles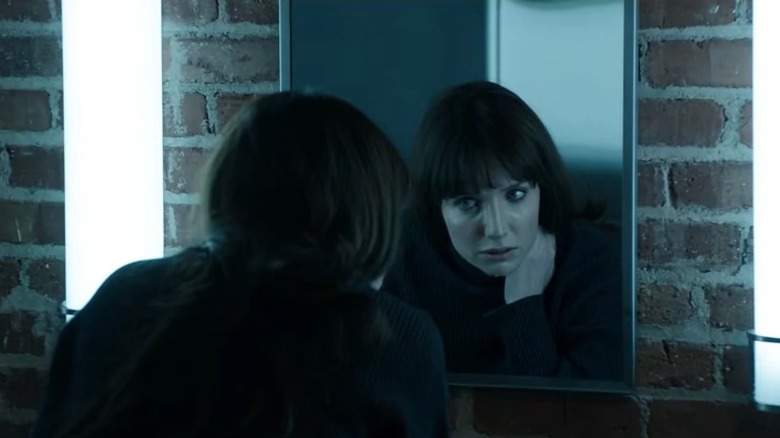 Warner Bros. Pictures
James Wan admitted as much to Entertainment Weekly, telling the publication his down and dirty approach for "Malignant" was very much by design, and that it was a direct result of not being able to push too many boundaries on his last film, 2018's "Aquaman." 
"Right after "Aquaman 1" I knew I was jumping in to "Aquaman 2" at some point, but I needed to take a little break, I needed a palette cleanser." Wan went on to add, "There's only so many PG-13 movies I can make before I get bored of that. I honestly I just miss my "Saw" days, my "Death Sentence" days, and my "Dead Silence" [days]. I had so much fun making those films."
Though Wan's desire to again go lean and mean on a horror flick drove his process on "Malignant," he was quick to admit that going small didn't exactly mean going cheaper. He was just as quick to offer that he and his creative team took care not to let the production get too big. "I definitely had more resources to play with. But at the same time we wanted to not let it get too big. I wanted to keep it down and dirty so that I could actually make a movie that is somewhat down and dirty." 
By the looks of things, that's just what Wan has done with "Malignant." And fans can finally see for themselves when the film debuts on September 10.