Best Horror Directors Of The Modern Era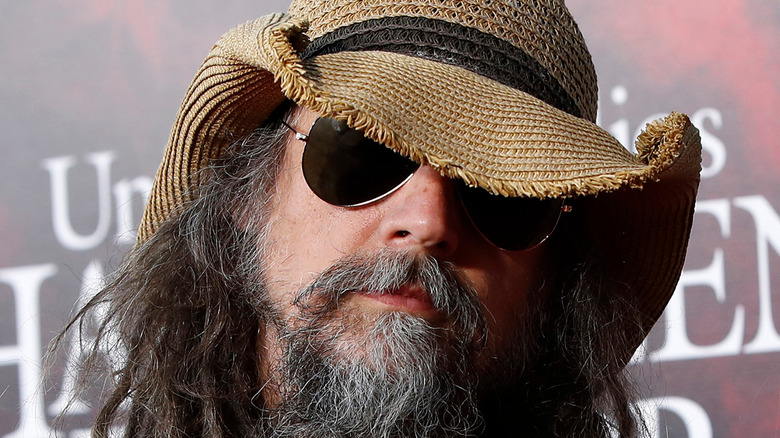 Shutterstock
Since the dawn of the new millennium, we've seen many new faces and voices in the world of filmmaking. One genre that has seen a boom of exciting new creatives is the horror genre. For decades now, horror has been defined by a plethora of legendary but long-established names — directors such as George A. Romero, Wes Craven and John Carpenter, to name a few. As praiseworthy as those directors are, it's time to sing the praises of current and up-and-coming creators. Horror is a genre that has always rewarded originality and out-of-the-box ideas that challenge audiences. These are the people who've helped add to an ever-growing catalog of modern horror classics, violent or supernatural. 
Some fresh faces and newly established names are reshaping nightmares for an entirely new generation. Whether they've just recently broken big in the business or they've been making terrors since the millennium, let's discuss some of the genre's visionary new directors.
Adam Wingard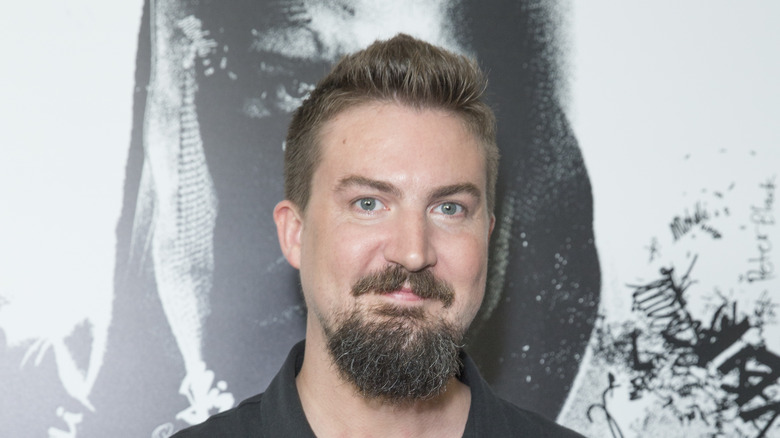 Shutterstock
There comes a special joy in seeing a director work their way from small projects to big blockbusters. The trajectory and steady development of Adam Wingard's cinematic work definitely meets that criteria.
Wingard's first notable directorial work was the independent thriller "A Horrible Way to Die," released in 2010 to decent praise. The movie led to Wingard directing two short vignettes for two separate movies — "V/H/S" and "The ABCs of Death." His first mainstream theatrical offering, 2011's "You're Next," was a unique spin on the home invasion sub-genre with some classic influence. The violent movie with a whip-smart female protagonist would not only earn over $26 million but has become a cult classic. His next movie, "The Guest," was a surprise addition to the still-ongoing trend of 1980s nostalgia-influenced films, showing major stylistic influence from movies like "The Terminator" and taking musical cues from the likes of John Carpenter. The film wouldn't fare well financially but it would receive massive critical praise, along with actor Dan Stevens as the lead. This cult hit would allow Wingard to be tasked with a new entry in "The Blair Witch Project" series — 2016's "Blair Witch."
In little more than a decade, Wingard has risen from low-budget horror to big-budget blockbusters, evident by his latest and biggest directing project to date, the box office hit "Godzilla vs. Kong." Next, he's been tapped to direct "Hardcore" from "The Walking Dead" creator Robert Kirkman.
Ari Aster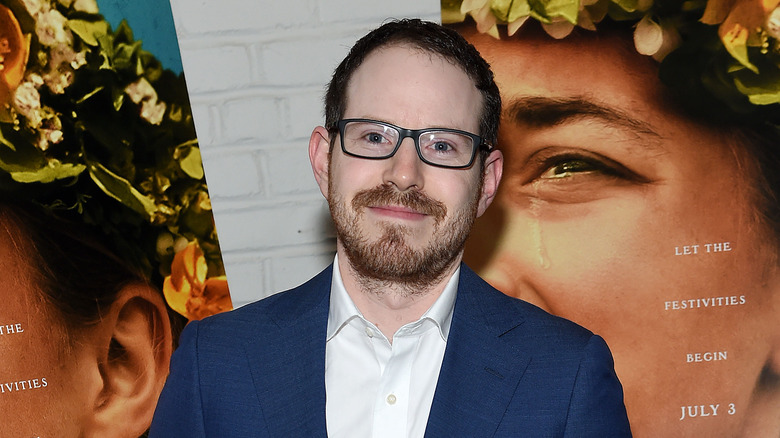 Jamie Mccarthy/Getty Images
Sometimes a director develops such a reputation that when you see their name, you know you're in for something insane. With only two major releases under his belt, Ari Aster has quickly become one of those directors.
While in university, Aster created some noticeable short films, including "The Strange Thing About the Johnsons." The short about the horrors of sexual abuse garnered him praise and gained Aster increased notoriety. It also led to him pitching a feature based on his real-life experiences that would become known as "Hereditary." The movie concerns a tragic family death that sends a grief-stricken mother down a disturbing rabbit hole. The film was a smash hit, grossing $80 million worldwide, and received widespread praise from audiences and critics. A24, the company behind "Hereditary" and countless other gonzo cinematic releases, was quick to approach Aster for another project — his follow-up film, the multi-colored nightmare known as "Midsommar." Much like its predecessor, it tackles grief, this time in a young woman (Florence Pugh) dealing with the demise of her whole family. Once again, Aster's unorthodox approach to storytelling would garner strong box office and critical praise for A24.
Aster has promised his next offering, known as "Disappointment Blvd.," will be a four-hour "nightmare comedy."
Fede Alvarez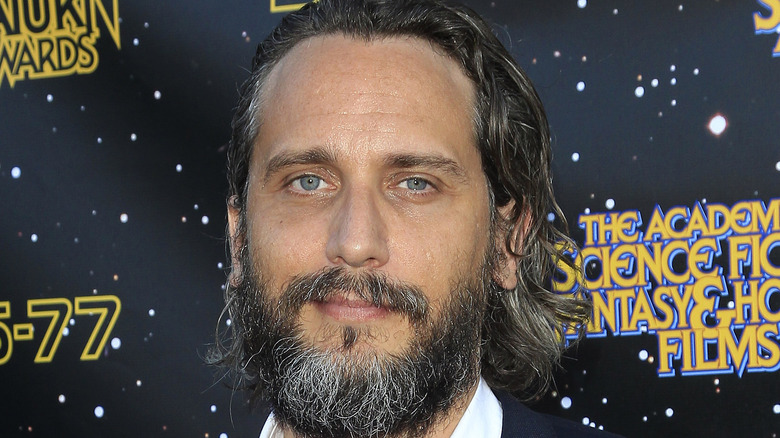 Shutterstock
When you work in the horror genre, there is a multitude of different approaches, from the minimal to the excessive. In the case of Fede Alvarez, he most definitely operates in the excessive and frequently goes for the jugular. Alvarez's first noteworthy entry in horror would be his online short film "Ataque de Panico!" After it was snatched up by the BARS International Film Festival, the Uruguayan filmmaker would soon find himself working with Ghost House Pictures. His first feature would end up being the 2013 reimagining of Sam Raimi's "The Evil Dead."
"Evil Dead," praised for its practical gore effects, would bring in an impressive profit. Despite this, Alvarez avoided the temptation to do another franchise film, focusing on the low-budget movie called "Don't Breathe," a movie about three Detroit youths who enter a nightmare when they break into a blind Army veteran's house. MTV's Amy Nicholson spoke very highly of the film in her review, writing, ​​"Alvarez knows the size of his ambitions. He's written one great ghoul, surrounded him with targets, and simply let him rip."  
Alvarez has a few new projects slated for this year, including a TV series titled "Calls," a sequel to "Don't Breathe," and "The Texas Chainsaw Massacre," which he told Collider is intended as a direct sequel to the 1974 classic.
James Wan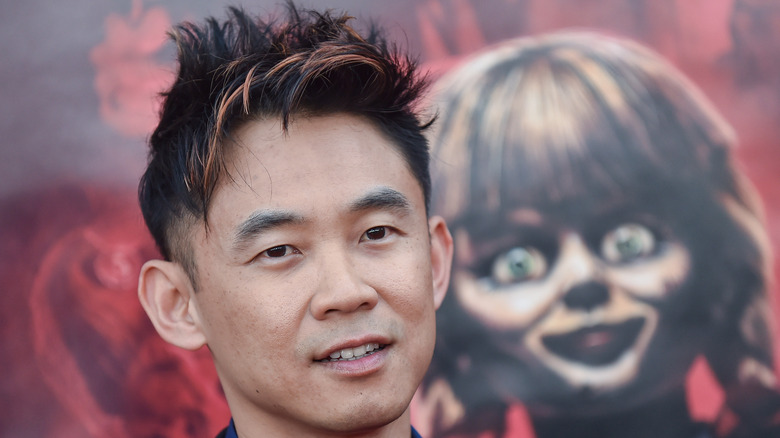 Shutterstock
James Wan has recently become one of mainstream cinema's most dependable creators, especially with the box office success of "Aquaman." Before directing superhero movies for DC Comics and Warner Brothers, he was a key player in revolutionizing the horror genre.
Wan, alongside friend and screenwriter Leigh Whannell, crafted the first "Saw" movie back in early 2003. They adapted a scene from the script to entice potential investors, and eventually, it found its way to film producer Gregg Hoffman. The project was greenlit and received a $1.2 million budget for production. Despite a strenuous shoot, wracked with issues, the film saw its release the following year. To say the movie was a hit would be an understatement. It grossed roughly 100 times its budget and spawned an entire franchise.
Wan's next big claim to fame would be the first two "The Conjuring" films and "Insidious." All three movies focus on families calling in paranormal experts to deal with supernatural horrors of varying scales. Additionally, all three share James Wan's recurring trope of creepy dolls and puppets, the most popular being Billy and Annabelle.
Despite helming big-budget blockbusters like "Aquaman" and its upcoming sequel, Wan has not forgotten his horror roots. "Malignant," written by Aleka Cooper and directed by Wan, will be out in September, and he's busy at work as executive producer on a TV series based on "I Know What You Did Last Summer."
Jennifer Kent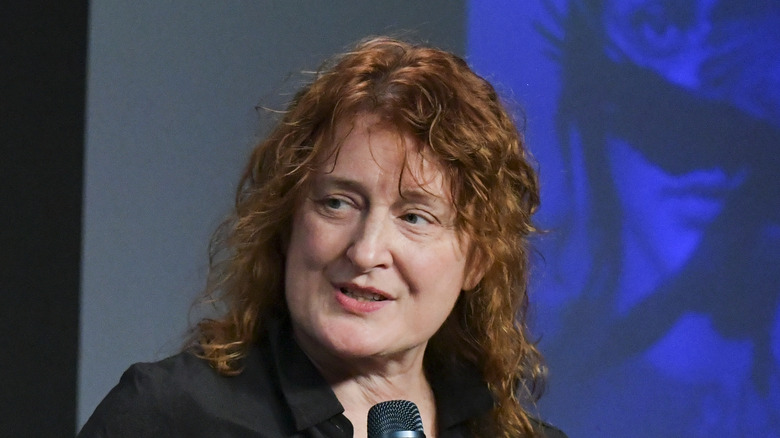 Rodin Eckenroth/Getty Images
Sometimes one movie is all it takes to break through the glass ceiling, and for Jennifer Kent, that movie was "The Babadook." Back during its release in 2014, the movie received unanimous praise from almost every critic and horror fan.
Kent began her career as a television actress, but she eventually pivoted to the director's chair. After seeing "Dancer in the Dark," she sought out its controversial director, Lars Von Trier, for mentorship and guidance. She assisted with his film "Dogville" and directed the Australian mystery series "Two Twisted." This first foray into the peculiar led to her 2005 horror short film "Monster," which became the seed that eventually grew into her breakout 2014 release, "The Babadook."
It took Kent five drafts to achieve her exact vision, which she stated was about facing one's "inner darkness." The movie concerns a mother (Essie Davis) coping with the death of her husband and her far-from-normal child. As she trudges through life, darkness slowly creeps in via the appearance of a disturbing pop-up book titled "Mister Babadook."
The film received widespread acclaim, the most prestigious of which being from "The Exorcist" director William Friedkin. He was quoted as saying, "I've never seen a more terrifying film. It will scare the hell out of you as it did me."
Jordan Peele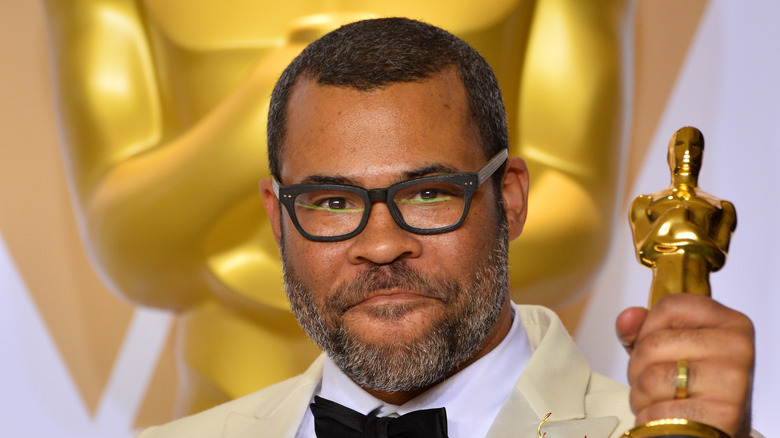 Shutterstock
When people first heard half the creative team of "Key & Peele" would make his directorial debut in the horror genre, there was much apprehension. Any uncertainty about Jordan Peele's chops as a director was quickly dissuaded upon the release of "Get Out."
The story follows a Black man who travels to meet his white girlfriend's parents at her childhood home. What ensues is a story that falls somewhere between "Invasion of the Body Snatchers" and "Guess Who's Coming to Dinner." The movie tells an interesting parable about racism injected with old-school slow-burn horror and won Peele the 2018 Academy Award for best original screenplay. When watching the film, it's always a treat figuring which classic films Peele is paying tribute to. In his follow-up film "Us," it's very clear he took influence from "C.H.U.D" and "The Twilight Zone." This is evident from the subterranean threat being combined with the old-school doppelganger trope. By watching both of Peele's cinematic horror offerings, one can easily detect his rampant film fandom and horror appreciation.
Peele recently dropped the poster for his upcoming release "Nope," which is slated for 2022. If his first two films are any indication, this one is sure to be mind-bending and visually fascinating.
Mike Flanagan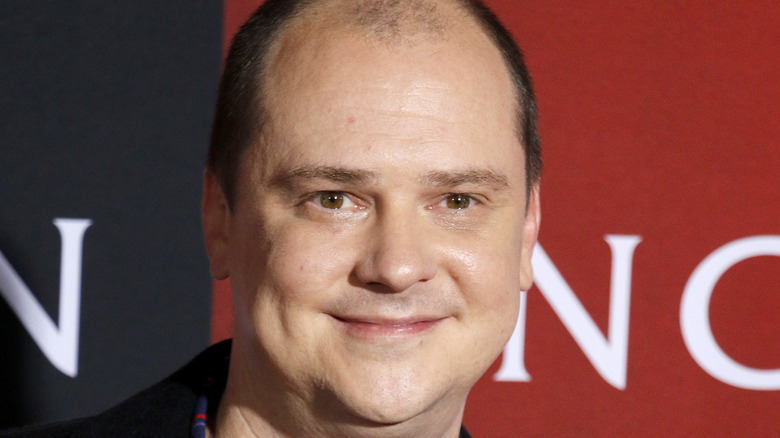 Shutterstock
From the big screen to the small screen, Mike Flanagan has definitely made waves in the last decade in horror.
Flanagan grew up partially in Salem, Massachusetts, which instilled in him an appreciation for horror media and ghost stories. After a lot of trial, effort and learning the ropes, Flanagan wrote and directed the short film "Oculus 3 – The Man with the Plan." This earned him meetings to pitch a horror film that would end up becoming "Absentia." Sadly, studios wouldn't give Flanagan the control or his desired format, so he opted to self-fund it through Kickstarter. After "Absentia" turned out to be a success, Flanagan took his newfound clout and began shopping "Oculus" around again. Eventually, Intrepid Pictures took interest, and the movie about a haunted mirror was unleashed on theaters in 2014 to critical and financial success.
Flanagan's projects would only grow bigger and more widespread with releases such as "Hush" and "Gerald's Game," the latter of which served as the first Stephen King adaptation Flanagan would helm. He also directed "Doctor Sleep," the long-awaited sequel to "The Shining." By far, Flanagan's biggest mainstream success has been Netflix's "The Haunting of Hill House." Serving as a modern adaptation of Shirley Jackson's legendary novel, the series contains Flanagan's patented supernatural mind-bending and horrific visuals. The series received unanimous praise for its quality performances, haunting score and impressive production values.
Flanagan's next horror series, "Midnight Mass," will debut this year, and he has also been vying to reboot the "Elm Street" franchise.
Karyn Kusama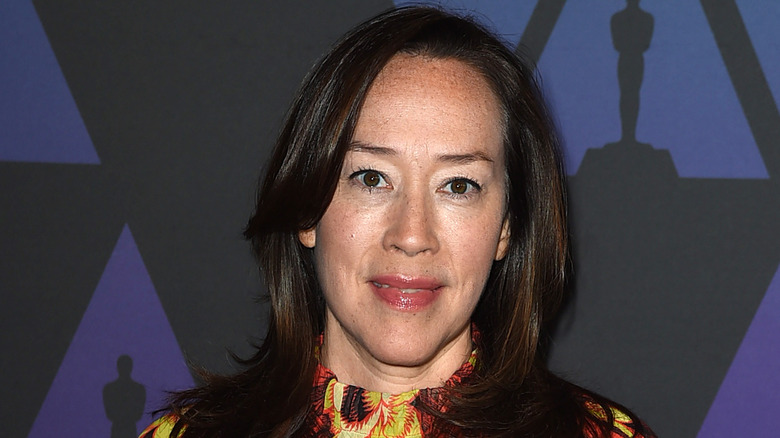 Kevin Winter/Getty Images
It's always a treat to see a director get a second chance to shine after less than stellar circumstances. For Karyn Kusama, those circumstances surround the movie "Jennifer's Body," starring Megan Fox and Amanda Seyfried. The 2009 movie, written by Diablo Cody, concerns a friendship torn apart when one of them is transformed into a succubus. Kusuma has gone on record that the marketing for the film was not reflective of what the filmmakers intended. Marketing for "Jennifer's Body" relied heavily on Megan Fox's stunning appearance. Despite dismissal from critics at the time, sans the always wise Roger Ebert, the movie has received a recent reevaluation and has become a cult hit. Its ideas concerning female friendship, sexual assault and sexuality are more appreciated by audiences now than 12 years ago.
Kusama had a second chance to shine when she directed 2015's small-release horror film "The Invitation." The story focuses on a fancy dinner party turned cult meeting and the subsequent horrors that ensue. Upon release, it received significant praise, with Variety calling it "...Karyn Kusama's strongest work in years."
Although she's worked steadily since by directing numerous TV shows, Kusama is currently working with Blumhouse Productions on what has been reported to be a modern take on Dracula.
Radio Silence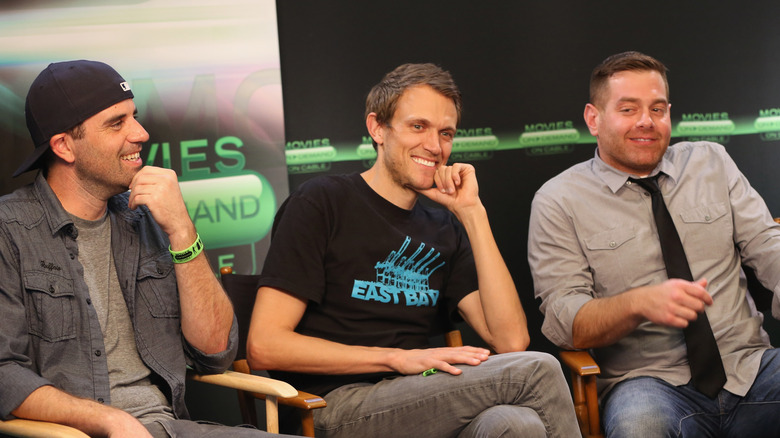 Jonathan Leibson/Getty Images
In recent years, many names have made the jump from small-scale internet content to the big screen. If you traversed YouTube back in the aughts then you might have encountered a unique channel named "Chad, Matt & Rob."
In the early era of YouTube, the trio pushed the envelope with sci-fi and horror videos and multi-video interactive adventures. Their first big claim to viral fame was their "Alien Roommate Prank Goes Bad" video, which portrays two members of the trio spooking the third with alien props until an actual alien shows up. The video is still available and, more than a decade later, has amassed over 30 million hits. Additionally, their video "The Time Machine: An Interactive Adventure" received coverage from the Wall Street Journal. The group was joined by Justin Martinez and Tyler Gillett, followed by the subsequent departure of founding member Rob Polonsky.
They then updated their name to Radio Silence and directed a segment for the hit horror anthology "V/H/S." The segment, the fifth and final short featured in the movie, is titled "10/31/98" and focuses on a group of friends who end up in a legitimate haunted house on Halloween night. Radio Silence has since been involved in horror films such as "Southbound" and "Ready or Not." Additionally, they'll helm the long-awaited fifth entry in the "Scream" franchise, set for release next year.
Robert Eggers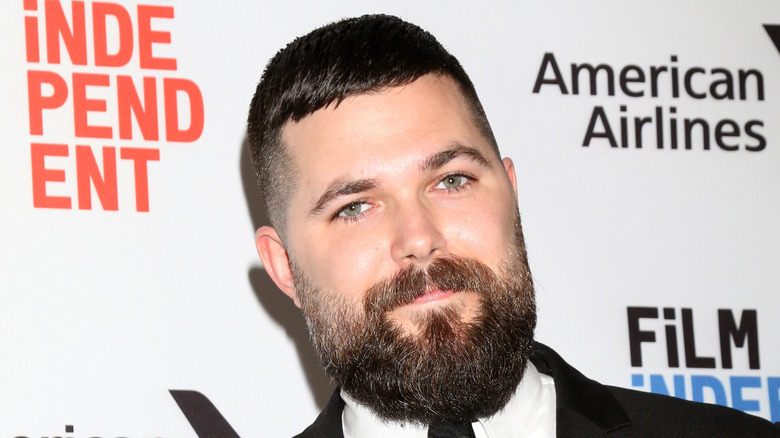 Shutterstock
A mark of a great film is to make you feel like you've been transported to a different time and place. Robert Eggers succeeds at fully immersing audiences in the time period, environment and tone of his films. Both "The Witch" and "The Lighthouse" do masterful jobs of capturing the era in which they're set.
Eggers got a head start on his creative endeavors as early as high school. He directed their stage production of "Nosferatu," which led to a career in theater as a director and designer. Attention to detail and accuracy are key parts of stage production, which would definitely factor into his cinematic productions. His meticulous style would pay off when, after a trip to the Plymouth Plantation, Eggers wrote "The Witch." The story concerns a banished Puritan family in the 1600s who experience a supernatural encounter on their New England farm. After a stellar debut at the 2015 Sundance Film Festival, distribution company A24 gave it a widespread release. The movie grossed 10 times its budget and opened the door for Eggers' next feature film, "The Lighthouse." His sophomore effort follows two grizzled lighthouse keepers forced to contend with isolation, insanity and possibly something supernatural. The movie, keeping with Eggers' dedication to accuracy, is black and white and formatted in old-school square-aspect ratio. Much like his inaugural release, "The Lighthouse" received ample praise and attention for its style and performances.
Egger's next film will be "The Northman," set in 10th century Iceland and set around Viking culture. 
Rob Zombie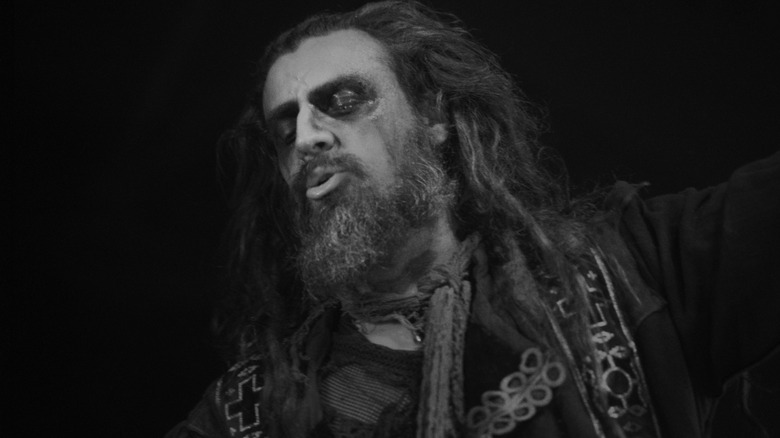 Shutterstock
Rob Zombie might go down in history as one of horror cinema's most beloved yet most scrutinized creators. While not all of his movies can be considered high quality, all of them are dripping in style and personality.
Zombie has a backstory ripped right out of a supervillain's origin story, where he and his family worked a seedy traveling circus. The circus was burned down by angry locals, causing Zombie's family to flee into the night. He began his foray into music by forming White Zombie with his then-girlfriend Sean Yseult. After a successful decade-long run, the band dissolved and Zombie went solo with his 1997 album "Hellbilly Deluxe." After another decade of horror and shock rock musical hits, Zombie entered the world of cinema.
Originally conceived as a Universal Studios haunted house attraction, Zombie's idea eventually became his first film, the 2003 dark horror-comedy cult classic "House of 1000 Corpses." Despite not faring well with critics, the movie still pulled in an impressive profit and spawned two sequels. Its follow-up, "The Devil's Rejects," is often regarded as Zombie's strongest offering and one of the best modern horror films. Zombie followed it with the high budget but poorly received reboot of "Halloween" and its subsequent sequel. He then dove back into smaller releases — sometimes surreal and always splatter-filled freak-show movies. "The Lords of Salem," "31," and "3 From Hell" all feature Zombie's hallmark graphic imagery and dark humor.
Zombie's next project will be a definite departure as he'll helm the next incarnation of "The Munsters."
Ti West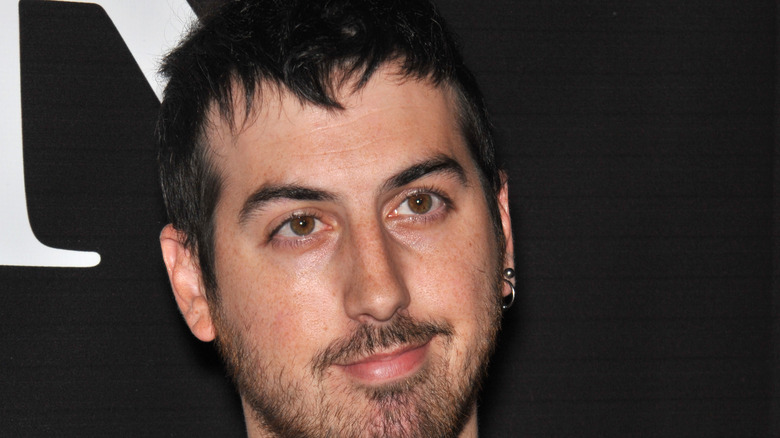 Shutterstock
To say Ti West hit the ground running as a director would be an understatement. His quick and meteoric rise stands in stark contrast to the often tense and intentionally slow pacing of his films.
West's first notable movie, "The House of the Devil," was a blend of '70s and '80s horror techniques. In it, a babysitter on an unorthodox gig becomes ensnared in a satanic nightmare. The film received ample praise from critics, including Joe Bob Briggs, for its slow-burn pacing and stylistic execution. He also directed segments for both "V/H/S" and "The ABCs of Death" and continued his momentum with "The Innkeepers," a supernatural hotel film, and "The Sacrament," a found-footage piece. West took a foray out of horror in 2016 by directing the western "In a Valley of Violence," starring Ethan Hawke. West has also had an active presence in the world of horror television as well. He's directed key episodes for MTV's "Scream: The TV Series," "Outcast," and "Wayward Pines." 
West is currently in pre-production for his upcoming horror feature titled "X," set to star Kid Cudi and Jenna Ortega. Here's a fun fact: West also acted in Adam Wingard's "You're Next" as a filmmaker who was the first to be offed. How's that for meta?