James Gunn Will Write And Direct Guardians Of The Galaxy Vol. 3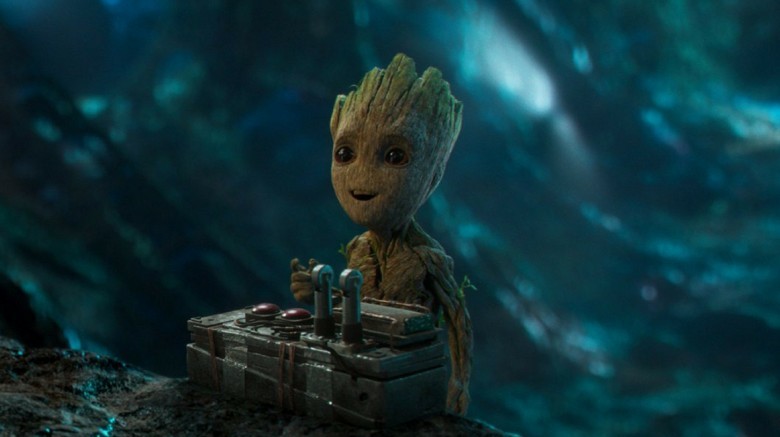 Guardians of the Galaxy will be a trilogy, and James Gunn will be back to write and direct the third installment.
Gunn, who wrote and directed the first movie and the upcoming second film, made the announce,ent on his Facebook page. Previously, he had remained mum on whether or not he would come back for a potential third movie.
"Let me take a couple of breaths before I say what I'm going to do next," he told Fandango last month. He elaborated on the delay in his Facebook post, saying that he spent a long time deciding if it was something he "truly felt called" to do.
"There is a history in Hollywood of haphazard endings to trilogies, and I didn't want to become a part of that dishonorable tradition of pretending the third one doesn't exist," he said. "I couldn't do it for the money, and I couldn't do it because it was what other people wanted me to do. I needed to do it because it was what I needed to do."
However, Gunn said that, "after many months of ruminations and discussions," he feels ready to announce his involvement in Vol. 3, adding that he "can't fricking wait" to get started.
"In the end, my love for Rocket, Groot, Gamora, Star-Lord, Yondu, Mantis, Drax, and Nebula–and some of the other forthcoming heroes–goes deeper than you guys can possibly imagine, and I feel they have more adventures to go on and things to learn about themselves and the wonderful and sometimes terrifying universe we all inhabit," he said. "And, like in both Vol. 1 and Vol. 2, we will work on creating the story that goes beyond what you expect."
Gunn also praised the folks at Marvel, crediting his strong relationship with them and their commitment to "cheerleading innovation and the pure love of movies" as part of his reason to stay with the project. "This is the kind of thing you'd expect a director to say about the people who have just hired him, but people who know me know I would never put up [with] working with people I don't like for a single movie, much less two, and much, much less three," he wrote. "I love them all and appreciate immensely their collaboration."
Gunn didn't offer much in the way of details about Vol. 3, but he did say that it will come after Avengers: Infinity War and that it will "conclude the story of this iteration of the Guardians of the Galaxy." However, the film won't just be a solid ending: it will also help to launch potential future franchises by helpint to "catapult both old and new Marvel characters" into the next decade.
"I will be working side-by-side with Kevin Feige and the gang to help design where these stories go, and make sure the future of the Marvel Cosmic Universe is as special and authentic and magical as what we have created so far," Gunn wrote. "I promise you, the fans, I'll do it all with integrity and love and respect for the characters."
Guardians of the Galaxy Vol. 2 hits theaters May 5, but with Gunn now officially attached to Vol. 3, there is definitely plenty more to come from everyone's favorite space heroes. While we wait for more Guardians, read some facts about the team that you may not know.