Chris Pratt Reveals What He Wants For Star-Lord In Guardians Of The Galaxy Vol. 3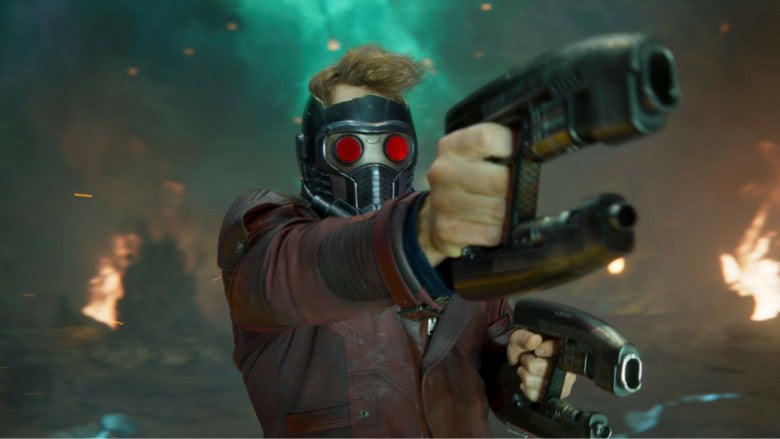 Guardians of the Galaxy Vol. 2 hasn't even been released yet, but with James Gunn recently announcing that he will come back to write and direct a third installment about the superhero team, it's hard not to speculate on what could happen in the trilogy's closing film.
Even the series' stars are pondering what they want to see next for their characters after the events of Vol. 2 and Avengers: Infinity War, with Chris Pratt recently laying out his ideas for Peter Quill's future in an interview with Screen Rant.
Pratt said that he's curious what would happen to Peter if he went back to Earth, somewhere the Guardians have yet to explore. Although we'll know the full truth behind Peter's parentage by the end of Vol. 2, Pratt said "there's a lot more to learn about Quill," some of which may be discovered by him returning to his home planet.
However, Pratt also said he loves the ability of the franchise to explore things in space, which he said keeps them from getting boxed in, something other superhero films risk. "You get to further explore, and I think there's a ton of untapped potential in all the relationships from the Guardians," he said.
For Pratt, a lot of what he wants to know about Peter in the future comes from his time in space before meeting up with the Guardians, with the actor saying he wants to explore the character's pre-Gamora relationships and see "who he's screwed over" to get where he is.
"I'm curious to see what his behaviors as a Ravager has done and how that will karmically resonate through the cosmos and come back to him," he said. Not all of Pratt's hopes for Peter involve him (most likely) getting yelled at or attacked, though. The actor said he also wants to see Peter act as more of a father figure to Groot (Vin Diesel), a character who is definitely in need of some parenting in the sequel. He's currently a baby without his past memories or overwhelming stature.
It will be a while before we get to see Vol. 3, but Guardians fans should be happy to know that the wait is getting shorter and shorter for Vol. 2, which is due out on May 5. For now, see how the cast should really look based on the comics and marvel at the actors who came this close to being a Guardian.