Guardians Of The Galaxy Vol. 2 Soundtrack Revealed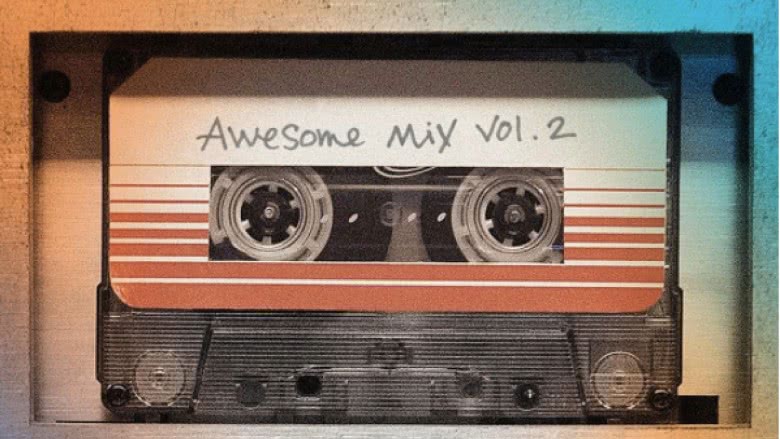 We officially know the full track list for Guardians of the Galaxy Vol. 2.
After months of speculation and rumors, director James Gunn released the contents of Awesome Mix Vol. 2 to Rolling Stone, also giving the reasons behind each song's inclusion.
Music was a huge part of the first film, although Gunn said he had to fight to convince the studio that the '80s route was the way to go. "Nobody is going to want to hear this music," he said studio employees repeatedly told him. However, as we now know, Marvel couldn't have been more wrong, with the movie's soundtrack tearing up the charts and even reaching number one on the Billboard 200 (via The Wrap). Because of the success of the first film, Gunn was given a bigger budget for Vol. 2, which gave him the ability to mix in big-name songs with smaller, indie pieces.
The soundtrack kicks off with ELO's "Mr. Blue Sky," which Gunn said sets the tone for "the mostly hugely insane shot" he's ever accomplished. "It's the perfect song to start the movie," he said, adding that, if the Guardians had a house band, it would be ELO. "It's really joyous, but there's a really dark underpinning to it."
Gunn said there are two other songs that are "deeply embedded into the fibers" of the film: "The Chain" by Fleetwood Mac and "Brandy You're a Fine Girl" by Looking Glass. "The Chain," he said, will pop up a couple times in the movie, with the song being used to tell us something about the Guardians. "Brandy" will show up in the first scene of the film, with Gunn saying that the song (used to score an emotional moment) is one he's "sort of sadly, tragically related to."
Sam Cooke's "Bring it on Home to Me" will serve as a symbol of Peter and Gamora's relationship and Jay and the Americans' "Come a Little Bit Closer" scoring an ultra-violent and "really fun" action scene. George Harrison's "My Sweet Lord" (one of the first songs Gunn picked out for the film) will provide some information about Peter's father Ego the Living Planet.
"There's this big creation myth about how he came about and it was kind of lined up with that," Gunn said. "I've always been into Hindu creation myths and there's some similarities there."
The movie will also include an original song co-written by Gunn and score composer Tyler Bates, with a pretty interesting performer attached. "Guardians Inferno," performed by the Sneepers, will feature none other than David Hasselhoff, who Gunn said is one of Peter's childhood heroes. According to Gunn, the song is supposed to be the movie's attempt to emulate Meco's funky Star Wars theme.
The soundtrack also includes "Lake Shore Drive" by Aliotta Haynes Jeremiah; "Southern Nights" by Glen Campbell; "Wham Bang Shang-a-Lang" by Silver; "Surrender" by Cheap Trick; "Father and Son" by Cat Stevens; and "Flashlight" by Parliament. "Fox on the Run" by Sweet (which has popped up in the film's trailer and TV spot) will be on the soundtrack, but not in the actual movie. At least one or two of the songs will likely show up in the movie's very long credits, which will feature five post-credits scenes.
Peter's soundtrack comes from his mom, a character who only briefly appeared in the first film, but who has been given life through her son and her music. "She's a music lover, but she's completely not elitist," Gunn said of the character, adding that she's an "oddball" like her son.
"If it's something that's thought of as goofy and pop, she likes it. If it's cool or funk, she likes it. She just likes hooks and melodies. She's a very quirky, young girl who fell in love with, you know, as it ends up, an alien. And falling in love with an alien is right up there in Meredith Quill's alley."
The soundtrack will be available digitally on April 21 and in stores on April 28. The movie, meanwhile, is due out May 5. For now, see how the cast should really look based on the comics.