Guardians Of The Galaxy And The Avengers May Feud In Infinity War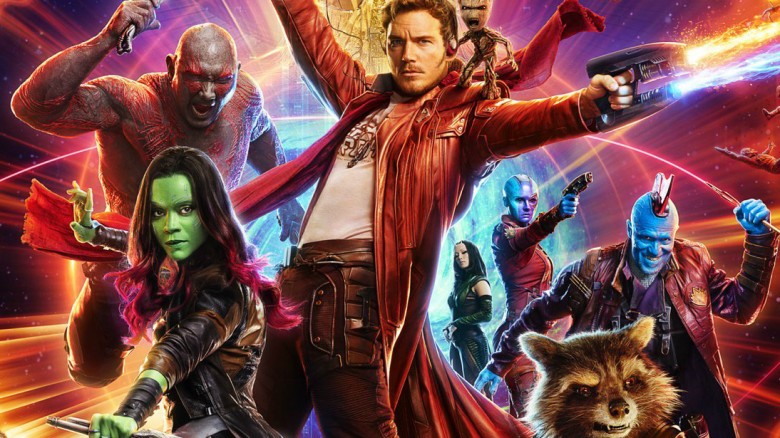 Marvel
Is trouble brewing in Marvel paradise?
The cast of Guardians of the Galaxy Vol. 2 recently dished to Fandango that the gang of galaxy-saving goofballs will argue with the Avengers in Avengers: Infinity War. Well, they'll argue in the sense that the Guardians will boast that they're better than the other pack of Marvel darlings.
"We were so cocky," said Zoe Saldana (who plays Gamora in the Guardians films). She continued to hint that the Guardians may give the Avengers a hard time when they first meet. "Deep down, we were like, 'We're the Guardians of the Galaxy!' [And] the fact that they're bringing every character in the Marvel universe together and that this super-villain is such a prominent figure amongst the Guardians of the Galaxy gives our level of importance quite a boost."
Dave Bautista (who plays Drax the Destroyer) echoed Saldana's comments, stating that the Guardians will meet the Avengers as a team and show them what they're made of. As Bautista explains, the Guardians have established themselves as a tight-knit group that "deserve[s] to be right up there with the Avengers." He added, "When we come onto set as the Guardians, we are the Guardians. Anybody stepping onto set with us has to deal with all of us."
Additionally, Bautista thinks his team could easily best Earth's Mightiest Heroes, since the Guardians have a deeper connection. "I think we're just as strong, if not stronger [than they are] as a unit, 'cause we're a family," he said.
But where will this showdown take place? According to Saldana, it may occur in space, giving the Guardians another leg-up in any potential conflict with the Avengers. "We're also in space, so we're not being held by gravity," she teased. "And, you know, we're stronger."
Even Star-Lord himself chimed in to give his two cents on the situation. "We're the Guardians of the Galaxy—we don't get intimidated!" Chris Pratt said.
Though the stars didn't reveal whether or not the two superhero teams would actually have a full-on intergalactic fight, it appears that there will be a bit of bickering in Avengers: Infinity War. While we wait to see the high-stakes encounter when Infinity War is released next May, find out which heroes will appear in the film.