Chris Pratt Performances We All Forgot About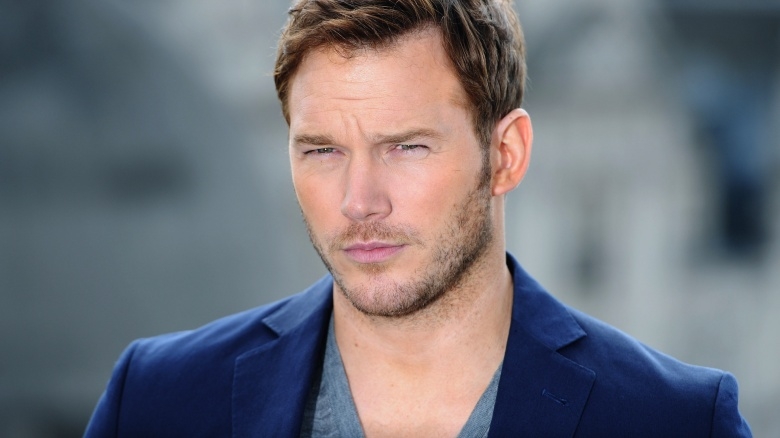 Getty Images
A short time ago, Chris Pratt went from that funny fat guy on 'Parks and Recreation' to bonafide movie star thanks to his starring roles in blockbusters like 'Guardians of the Galaxy' and 'The LEGO Movie.' Of course, Pratt wasn't always a bona-fide leading man. In fact, for much of his early career, it seemed as if he was destined to play on the sidelines, as boyfriends in romantic comedies or co-workers with only a handful of lines; the types of roles that would cause you to say "Oh! That Guy!" whenever he appeared on screen.
Everwood (2002-2006)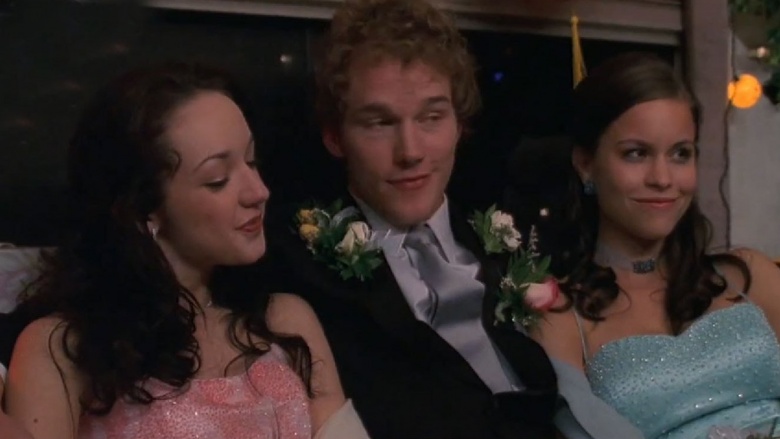 Pratt's first big break came in 2002 when he was cast as Bright Abbott, a jock with a heart of gold, on the critically acclaimed WB series 'Everwood.' Pratt stayed with the show throughout its four-season run, most of which dealt with Bright's on-again, off-again relationship with Hannah ('Grey's Anatomy's' Sarah Drew). In real life, though, Pratt wound up dating his on-screen sister, 'Revenge's' Emily VanCamp, for a number of years. They split in 2007.
Strangers With Candy (2005)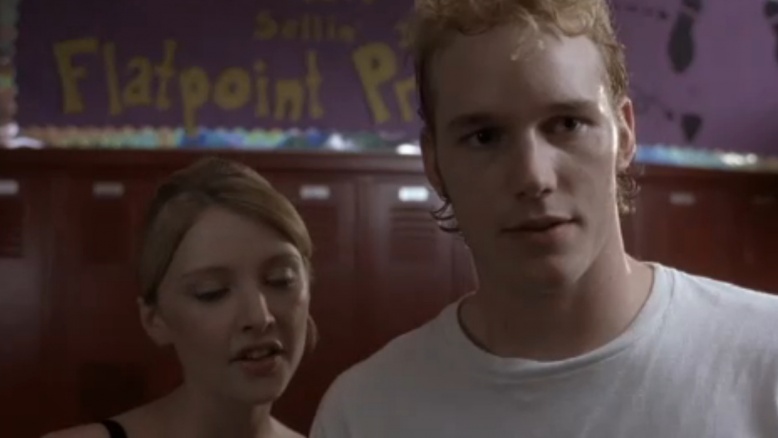 In 2005, Pratt landed a part in the big-screen version of Amy Sedaris' cult TV comedy, 'Strangers with Candy.' In it, he played Brason, another high school jock who becomes the object of Jerri Blank's (Sedaris) lusty, wacked-out desires. As far as the Chris Pratt Film Canon goes, 'Strangers with Candy' will likely be remembered best as That Time Chris Rocked a Hilarious, If Unfortunate, Mullet.
The O.C. (2003-2007)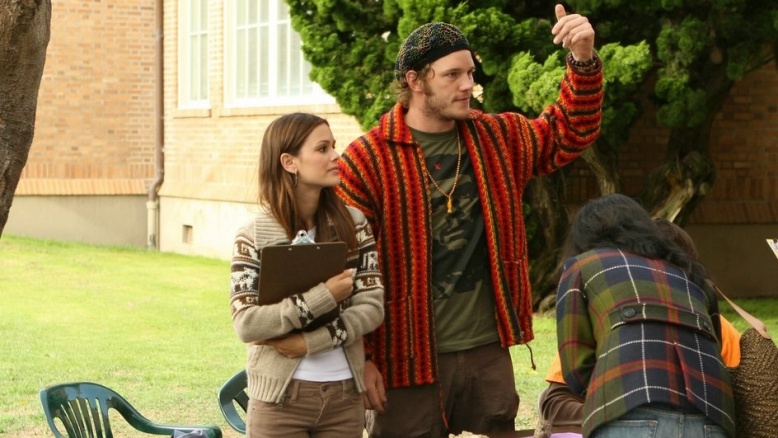 By the time 'The O.C.' headed into its fourth and final season, most people had abandoned the once top-rated teen soap due to its recycled plotlines and stale acting. Those who stuck around, though, were treated to an unexpected creative revival, due in great part to Pratt's performance as Summer's (Rachel Bilson) free-spirited dormmate, Che. Pratt infused the show with laughs, heart, and welcomed weirdness, allowing 'The O.C.' to end on a higher note than anyone could have hoped.
Wanted (2008)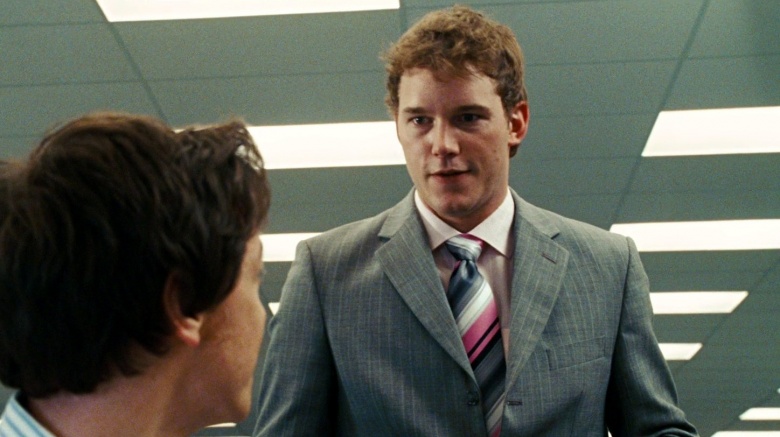 Although Pratt is now known for playing hunky, charming leading men, there was a time in his career when he was relegated to roles like "That Douchey Coworker You Just Want to Punch in the Face." Such was the case for the 2008 Angelina Jolie action flick 'Wanted,' in which Pratt angered co-star James McAvoy's character so much, he eventually got smacked in the face with a keyboard.
Bride Wars (2009)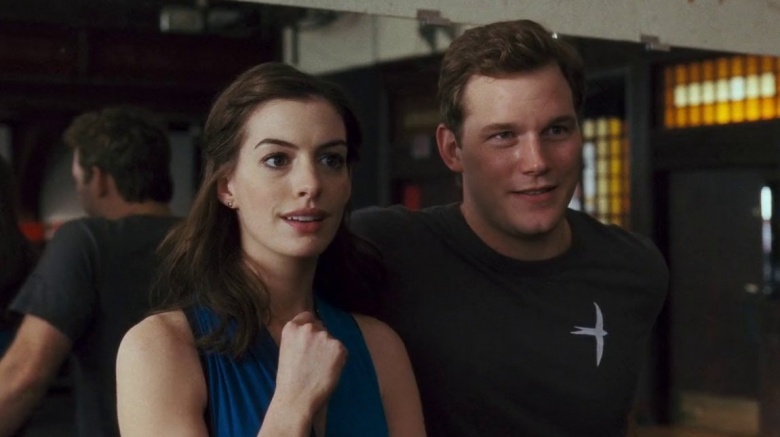 Another pre-fame role Pratt had to try on for size: playing the bro-y, suit-and-tie-wearing fiance, as seen in the disastrous 2009 rom-com 'Bride Wars.' Fortunately for Pratt fans, his role was sidelined by the insanity-driven antics of Kate Hudson and Pratt's on-screen love interest, Anne Hathaway. Still, the fact that Chris Pratt co-starred in a crappy romantic comedy that still holds a 10% rating on Rotten Tomatoes makes us die a little inside.
Moneyball (2011)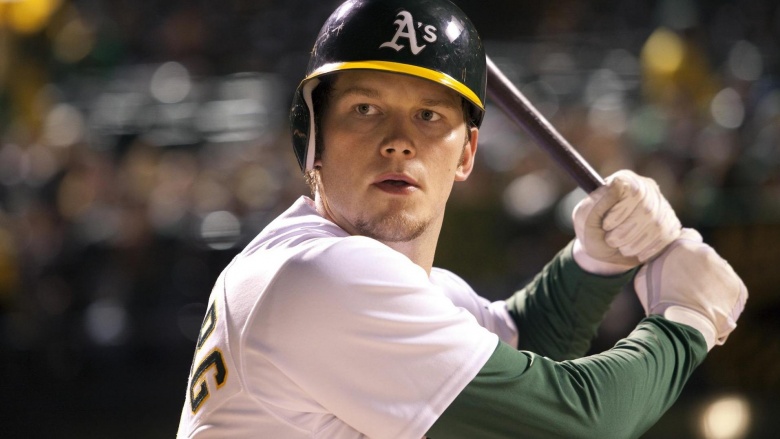 Pratt got his first legitimate taste of prestige, award-winning movies when Sony cast him to play real-life first baseman, Scott Hatteberg, in the 2011 baseball drama 'Moneyball.' Although the role was small, Pratt held his own opposite his mega-famous co-star, Brad Pitt, and even dropped 30 pounds to secure the role. 'Moneyball' marked a stark contrast to Pratt's goofy, affable Andy on 'Parks and Recreation,' setting him up for big movie roles for years to come.
Zero Dark Thirty (2012)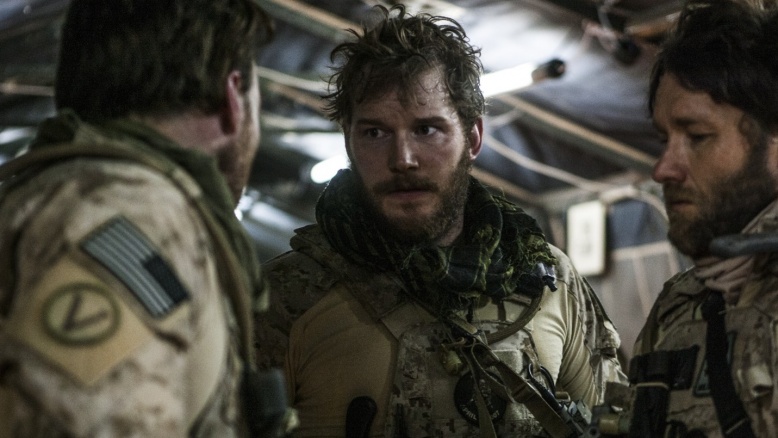 One year after 'Moneyball' hit theaters, Pratt once again found himself at the center of an awards-magnet movie — this time, in Kathryn Bigelow's 'Zero Dark Thirty,' about the U.S.' hunt for terrorist Osama bin Laden. In it, Pratt played one of the Navy SEALs who helped take bin Laden down. America was happy with the results. So were Pratt's female fans.
Her (2013)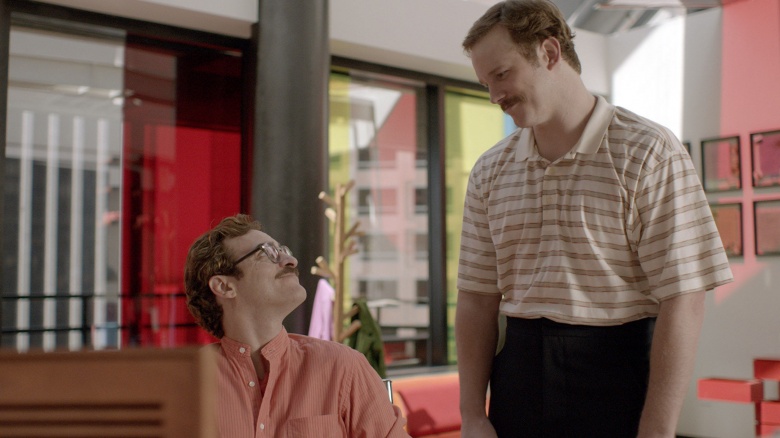 We're beginning to notice a trend here. In 2013, Pratt appeared in his third-consecutive Best Picture nominee, 'Her,' from writer-director Spike Jonze. This time around, he played a coworker who goes out on a double-date with Joaquin Phoenix and Phoenix's virtual girlfriend (Scarlett Johansson), which was just as weird as it sounds.