The Hilarious Prank Tanner Buchanan Played On His Cobra Kai Co-Stars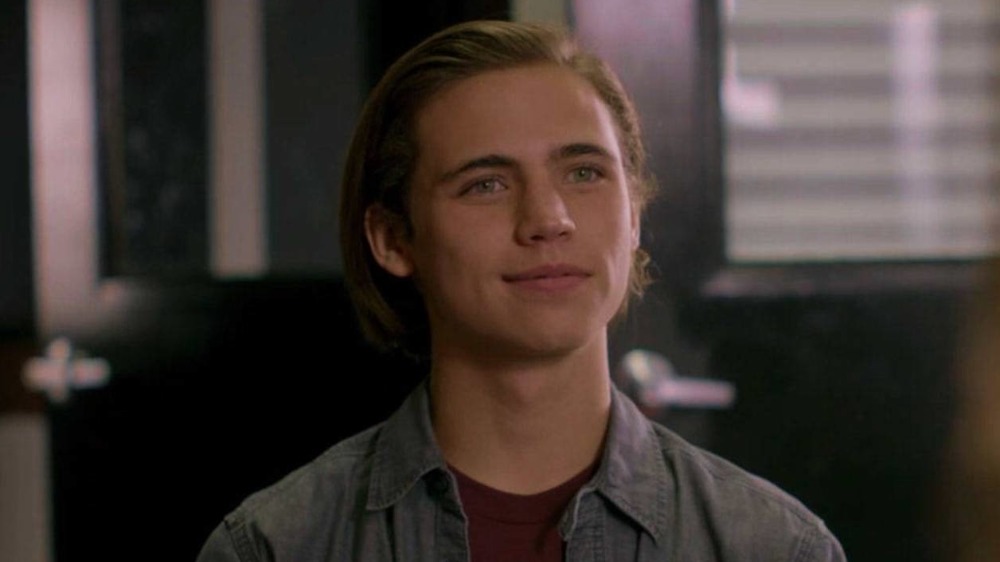 Netflix
Minor spoilers for Cobra Kai season 3 ahead!
Cobra Kai is a dramedy in every sense of the word. There are plenty of heart-wrenching moments, like watching Miguel (Xolo Maridueña) overcome the injury he suffered in the season 2 finale. Samantha (Mary Mouser) experiences panic attacks throughout the newest season, making us all the more sympathetic to her struggles. Meanwhile, Johnny (William Zabka) just seems to keep on disappointing everyone around him. 
While these emotional arcs keep us on the edge of our seats, Cobra Kai isn't all doom and gloom. The show knows how to maintain the levity, whether it's Johnny's humorous insults toward his new students or Aisha (Nichole Brown) implementing the wedgie to end all wedgies on Yasmine (Annalisa Cochrane). It's the kind of show that puts your jaw on the floor one minute and cracks you up laughing the next. 
As it turns out, being outrageous comes pretty naturally to this cast. While he's usually serious and brooding when he's playing Robby on Cobra Kai, Tanner Buchanan showed he has a silly side when he got the chance to play the ultimate behind-the-scenes prank on his co-stars. 
Tanner Buchanan dressed and acted like a PA on set all day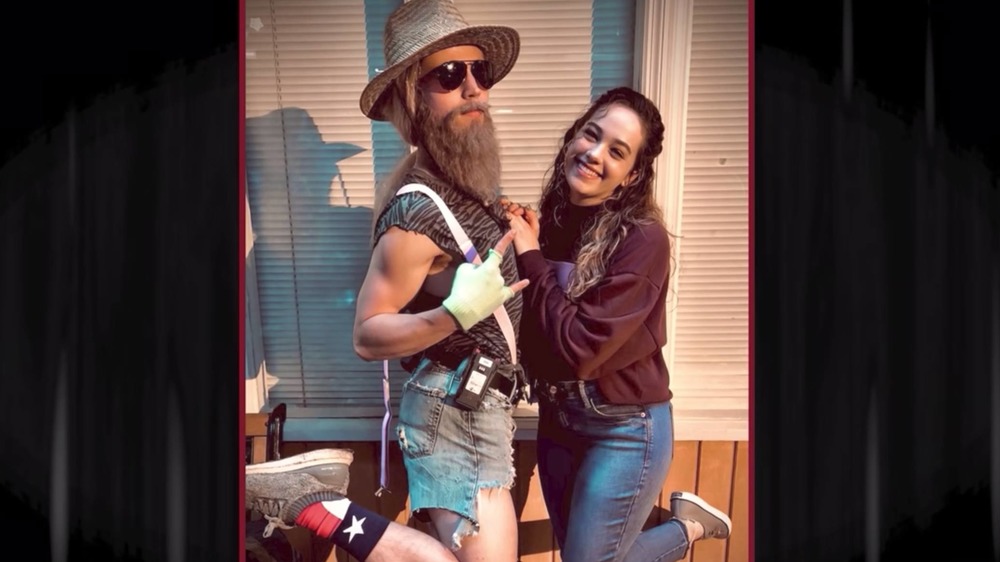 Netflix
You know you've made it as a television program when you get your very own after-show, and that's exactly what Cobra Kai received following the release of season 3 on Netflix. The Netflix Afterparty, hosted by David Spade, is a new series that dives into Netflix original shows, and the first episode brought on the cast of Cobra Kai to discuss season 3. 
In an exclusive clip posted to YouTube, Tanner Buchanan was asked if he did anything to lighten the mood on-set. "I dressed up as a PA," the actor confessed. "I planned this for a month-and-a-half; there's probably only about three or four people that knew. And I specifically asked the hair and makeup team if they had a beard... I came up with the craziest costume." Buchanan proved he walks the walk in addition to talking the talk by offering photographic evidence of his ridiculous outfit, complete with short-shorts, suspenders, and straw hat.
The get-up was apparently pretty successful, as Buchanan went on to claim that he managed to fool a lot of people on the set for about half the day. Hopefully, no one bossed him around too badly before he made his identity known. The first episode of The Netflix Afterparty is available for streaming now, including an interview with Bill Burr. Meanwhile, season 3 of Cobra Kai is also available in its entirety.