Kevin Feige Is Cool With Josh Brolin Playing Cable And Thanos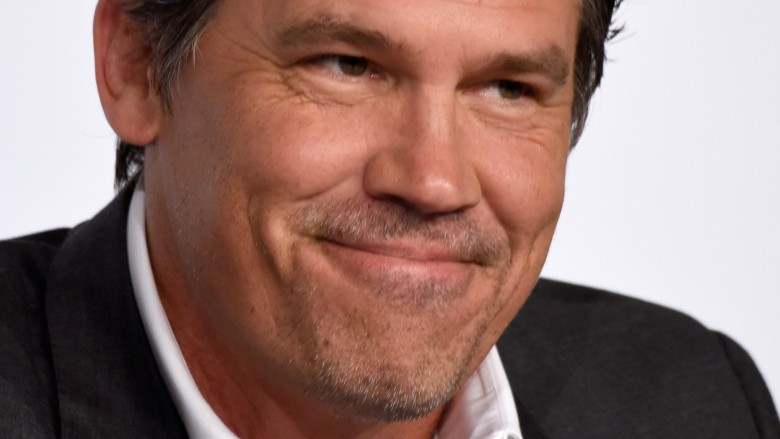 Getty Images
Although it might seem a little weird to you that Josh Brolin can play two Marvel characters at the same time, it's no big deal to the head of the studio.
Marvel Studios president Kevin Feige told The Hollywood Reporter there's no reason Brolin can't portray both the villainous Thanos in Avengers: Infinity War and Cable in Deadpool 2.
"We don't have anything written into our contracts about other roles that people can do," Feige said. "Indiana Jones and Han Solo are the same person [and] it hasn't been a problem. And I think Thanos and Cable are two very different characters."
While, yes, Harrison Ford did play both Han Solo and Indiana Jones at the same time, it's not like those movie universes would ever intertwine. (Actually, after seeing the aliens in Kingdom of the Crystal Skull, we probably shouldn't give George Lucas any ideas.) But it's something different to play two Marvel characters simultaneously.
However, there's actually little chance that Thanos and Cable would ever cross paths. Deadpool and the X-Men movie characters are owned by 20th Century Fox, while Disney controls the Avengers side of the universe, where Thanos currently resides. That's why we haven't seen Wolverine fight alongside the Hulk on the big screen.
Brolin's recent casting as Cable has mostly been met with praise, especially from the people behind the scenes. Deadpool creator Rob Liefeld sketched what Brolin would look like in the role, while Ryan Reynolds playfully welcomed Brolin to the upcoming sequel by pointing out the controversy that diehard comic fans might complain about. He tweeted: "The f***, Fox! You can't play two characters in the same universe! Josh Brolin was in Sicario and I was in Sabrina the Teenage Witch."
We're sure Deadpool will make at least one joke about Cable's resemblance to Thanos in Deadpool 2. Meanwhile, Thanos is reportedly the central figure in Avengers: Infinity War, an ensemble film with just about every hero in the MCU–including Spider-Man. Of course, Brolin first played Thanos in Guardians of the Galaxy, but he won't be in the upcoming sequel.
We'll probably see him seated in purple first, as Infinity War is slated for release on May 4, 2018. Deadpool 2 is expected to arrive the same year, but there's no official date yet. While we wait, take a look at a few heroes and villains that have destroyed Thanos in the comics.