New Set Photo From Black Panther: Wakanda Forever Is More Important Than You Think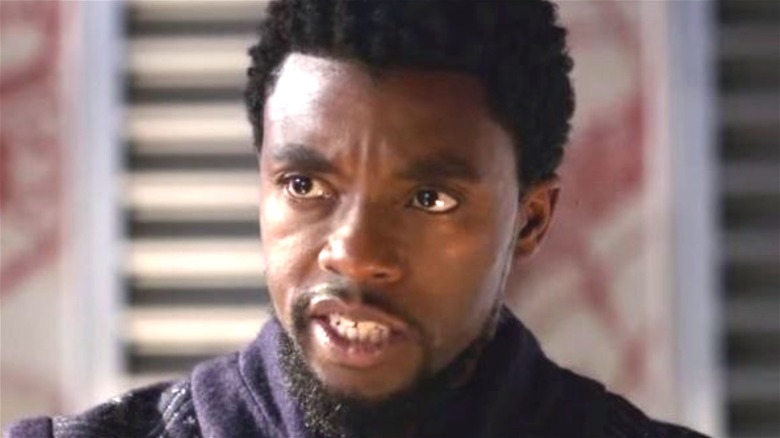 Marvel Studios/Disney
Filming on "Black Panther: Wakanda Forever" is currently underway, but little is known about the plot of the sequel. However, we do know that director Ryan Coogler will return to helm, with key cast members including Angela Bassett, Danai Gurira, Martin Freeman, and Letitia Wright also reprising their roles. We also know that the story will move away from the late Chadwick Boseman's Black Panther character, a promise made by Marvel Studios in the wake of Boseman's death in 2020. With this in mind, fans are curious to know which narrative direction the "Black Panther" franchise will go, and which characters will be involved in continuing the story.
We may be one step closer to figuring out the story thanks to a new photo from the set of "Black Panther: Wakanda Forever." The photo hit the Internet in late August and has subsequently provided fans with something tangible to get excited about, while also providing insight into the introduction of an exciting new MCU character. 
Let's take a look, shall we?
A new Black Panther 2 set photo teases the arrival of Riri Williams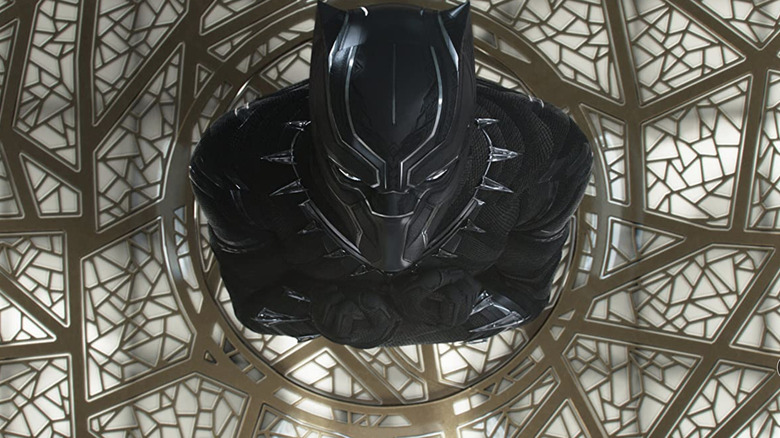 Marvel Studios/Disney
A photo taken from the set of the "Black Panther" sequel reveals actor Dominique Thorne, who's set to play Riri Williams aka Ironheart walking around on set. Additionally, the photo shows Thorne out of costume, which unfortunately means we still don't know what the design of her Ironheart suit will look like just yet.
The photo was shared by Instagram user @howarinedroma and the location was tagged, revealing the photo was taken on the campus of MIT. That location tag indicates Riri's MCU introduction will stay true to the character's comic book roots, because MIT is her alma mater. Could Shuri (Wright) end up seeking out fellow brainy kid Riri for help in "Black Panther 2," thus leading her to the MIT campus? 
Thorne's Ironheart character will be among the many new characters introduced in the MCU's Phase 4, alongside characters like Shang-Chi (Simu Liu) and Ms. Marvel (Iman Vellani). In the past week, Williams' casting in "Wakanda Forever" was revealed by ComicBook.com, with the outlet confirming that the "Black Panther" sequel would serve as Ironheart's official introduction into the MCU. Following Thorne's "Wakanda Forever" appearance, fans will be able to see her next her solo upcoming Marvel Disney+ show "Ironheart."