Black Panther 2 Gets An Absolutely Perfect Official Title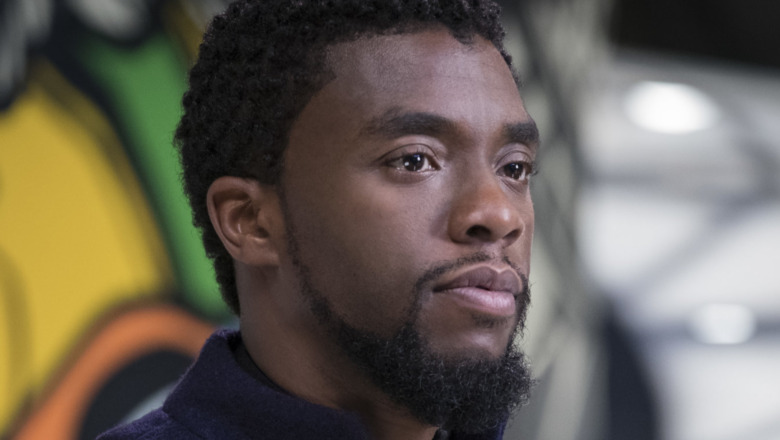 Marvel Studios/Disney
"Black Panther" was an absolute phenomenon when it debuted in February 2018. Grossing $1.3 billion at the worldwide box office (via Box Office Mojo) and becoming the first film in the Marvel Cinematic Universe to be nominated for Best Picture at the Oscars, the film redefined just how impactful superhero stories can be. As the first MCU film featuring a Black lead and a predominately Black cast, "Black Panther" also proved to the industry that non-white stories can be popular and profitable.
Of course, Chadwick Boseman, King T'Challa himself, became an immediate superstar following the film's release. His performance was universally praised (via Rotten Tomatoes), and gave legions of children a new superhero to admire. Tragically, Boseman died from cancer in August 2020, devastating the world. As he had never publicly disclosed his diagnosis, fans and Marvel co-stars alike were shocked. Discovering he had delivered such an incredible performance as King T'Challa while sick just further cemented his status as a real-life superhero.
Boseman's passing not only devastated fans worldwide, but also forced Marvel Studios to rethink their plans for "Black Panther 2." Marvel Studios president Kevin Feige announced that out of respect for Boseman, T'Challa would not be recast, leaving fans wondering how the story would continue. Now, with an official title of the "Black Panther" sequel, we have a bit of an idea of what's to come.
Black Panther: Wakanda Forever comes out summer 2022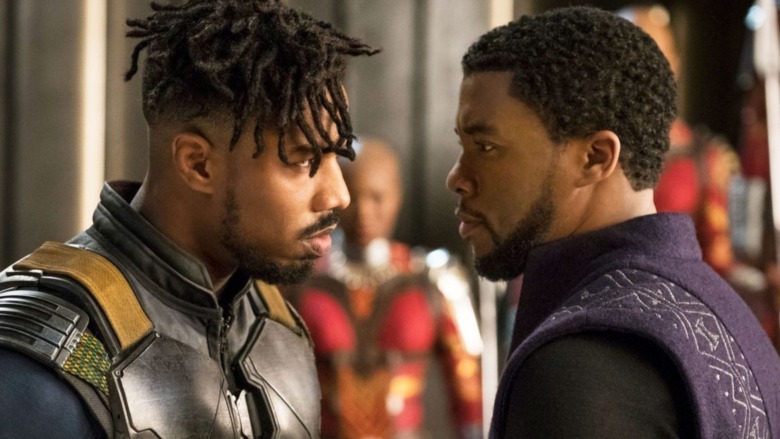 Marvel Studios/Disney
In a "Marvel Studios Celebrates the Movies" video the studio released on Youtube, Kevin Feige and co. gave hungry fans some teases of what's to come in the MCU. Notably, we finally have a title for the "Black Panther" sequel: "Black Panther: Wakanda Forever." Fans got a release date, too: July 8, 2022. Feige had previously stated that the sequel would "continue to explore Wakanda and all the rich and varied characters introduced in the first [Black Panther] film." With this exciting title reveal, we can be sure that the new film will showcase even more of the incredible fictional nation fans have fallen in love with and honor Chadwick Boseman's legacy.
Many Marvel enthusiasts are also hoping for a return of Michael B. Jordan's Erik Killmonger in this sequel. While we did see his character die in the climatic end of "Black Panther," as this is a comic book story, anything is possible. In an interview with SiriusXM, Jordan said the likelihood of Killmonger's return was about two out of 10, but added "never say never." "I honestly don't know much at all [about the sequel]...I know Ryan [Coogler] and Marvel are going to do the absolute best job at developing the story in a way that makes everybody happy and satisfied and honors Chad and moves forward with grace."
We're sure more details will emerge on the film as production starts. However, one thing is for sure — we can't wait until July 2022!