Marvel Fans Get Exciting News About Ironheart Series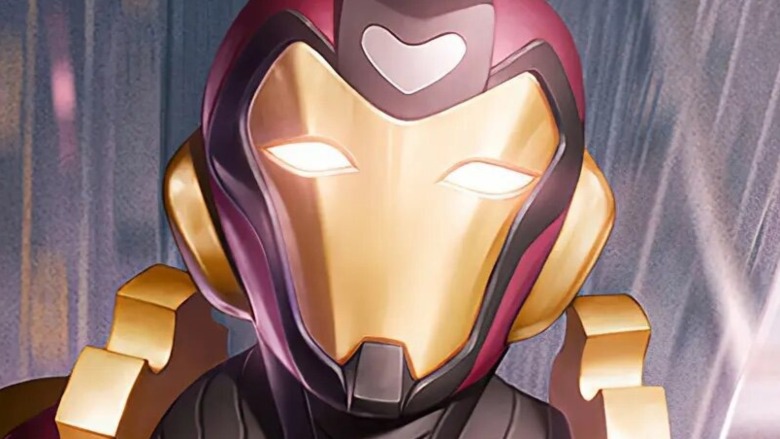 Marvel Comics
MCU fans finally have some more news about another hotly anticipated Disney+ show. 
"Ironheart," release date TBD, follows teenage hero Riri Williams, a genius inventor and the creator of the most advanced suit of armor since Iron Man. Relative newcomer Dominique Thorne, known for her work in "If Beale Street Could Talk" and "Judas and the Black Messiah," stars in the title role. 
Now, according to an exclusive report by Variety, we know who will be leading behind the scenes, too. Chinaka Hodge will be serving as the show's head writer. Hodge is a screenwriter, poet, playwright, and educator. Her writing credits include the television adaptation of "Snowpiercer," starring "Hamilton" lead Daveed Digs, and the Apple reboot of "Amazing Stories." This will be Hodge's first head writer credit.
Sources have also reported that the show will have a six-episode run, like "The Falcon and The Winter Soldier," indicating that episodes will all be close to an hour in length. Writing for the series is slated to begin in May 2021, according to The Hollywood Reporter.
Marvel enthusiasts are certainly excited to learn more about "Ironheart." But who is this lesser-known superhero?
Ironheart is Tony Stark's protégé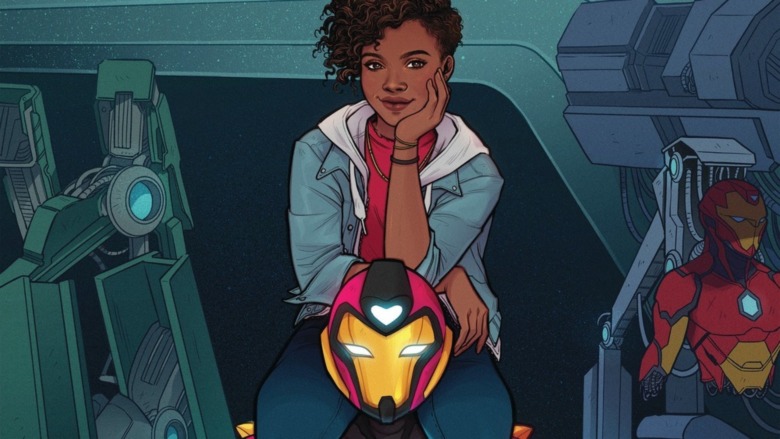 Marvel Comics
Riri Williams was first introduced in the Marvel comics in 2016. As the name suggests, she has much in common with Iron Man. Like Tony Stark, she is a wunderkind, attending MIT at age 15. There, she successfully reverse-engineers the Iron Man suit to make her own armor. Tony is impressed with her work and encourages her Riri to become a superhero herself. 
Of course, since Tony Stark is sadly no longer alive in the MCU, it's unlikely we'll see Robert Downey Jr. reprising his role for this series. However, much like we saw in "Spiderman: Far From Home," the original Avenger's presence will certainly still be felt within this universe.
Ironheart is a special character for a lot of reasons, but the importance of seeing a young Black woman as a superhero in the MCU is not to be ignored.  As "The Falcon and The Winter Soldier" has shown, Marvel is bringing sociopolitical commentary into their shows and are making a concerted effort to have equity and diversity behind-the-scenes, too.  
While we'll have to wait for more details about "Ironheart," we are very excited to see Riri Williams finally grace our screens.