Star Wars: The Last Jedi Teaser Will Reportedly Be More Like A Full Trailer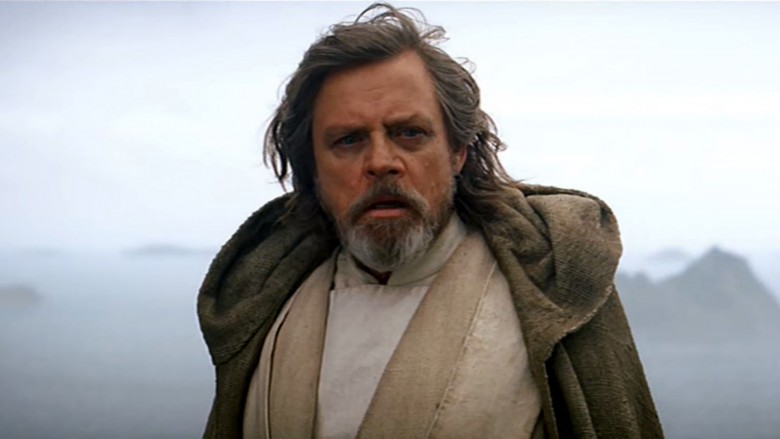 If this rumor is true, this week's annual Star Wars Celebration will be especially celebratory.
It's essentially a given that Lucasfilm will debut the first teaser for Star Wars: The Last Jedi during the event in Orlando, Florida. But according to the usually reliable Star Wars News Net, that sizzle reel will "definitely have the 'full trailer' feel."
There's no source attributed to the rumor, but SWNN included a winky face emoji in the tweet, so you know the folks over there are excited.Now that there's basically a new Star Wars movie each December, Star Wars Celebration has traditionally become when and where Lucasfilm uveils the first teaser. It's where we got our first glimpse of The Force Awakens in 2015, and where we got a sizzle reel for Rogue One: A Star Wars Story last year.
While the teaser screening isn't officially listed among the events, The Last Jedi director Rian Johnson and Lucasfilm president Kathleen Kennedy will take part in a panel on Friday (April 14) that will feature "plenty of surprises." There will also be a big Star Wars announcement on Good Morning America tomorrow, and we've got a feeling it'll have to do with the teaser.
At the moment, we don't know much about the plot of The Last Jedi, but we do know that the movie will pick up right where The Force Awakens left off: with Rey (Daisy Ridley) meeting Luke Skywalker (Mark Hamill) at his secret hideaway, and this is reportedly what Luke says to her. Also, the title likely refers to more than one Jedi.
The movie lands in theaters Dec. 15. While we attempt to contain our excitement, check out why The Last Jedi will be better than you think.